Hosting Après-Ski
a·près-ski [ah-prey-skee, ap-rey-]
noun
1.
the period of relaxation that follows skiing: menus suitable for après-ski.
adjective
2.
pertaining to or suitable for such a time: après-ski clothes; an après-ski party.
Origin:
1950–55;  < French, equivalent to après after + ski, skiing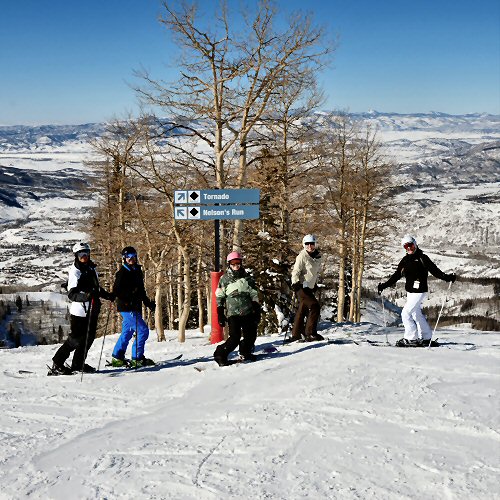 If I'm being completely accurate, at least according to Mr. Webster, any time after we ski could be considered après-ski.  But, for the purpose of this blog, I'm just referring to those times when we have friends in town, we've spent the day on the mountain, and we've arrived back at the house sort of in après-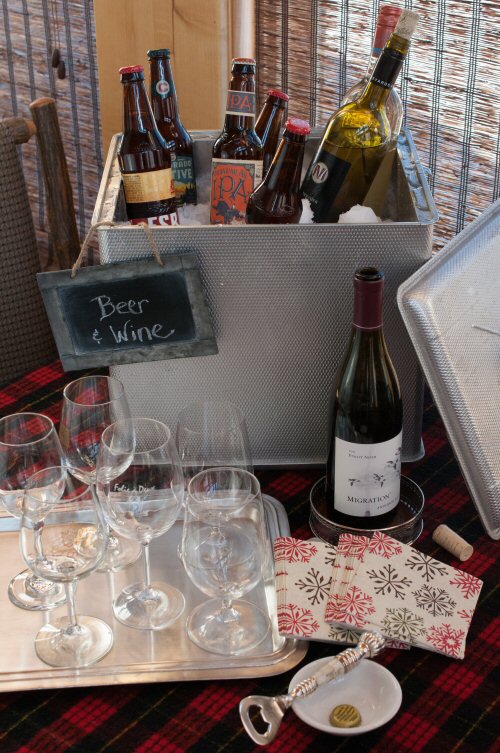 ski-party mode.  Because, let's be honest.  When it's just the two of us, the pomp portion of our after-ski activities looks a lot like pouring a glass of wine or opening a beer.
When we have a house full of guests, who have spent the day outside in the snow, the mood for après-ski just happens.  Amazing how much fun snow can be when there's no hazardous driving or power outages involved.  People come here for the snow.  And to play in it.  Or to relax inside and look out and appreciate the beauty of it from their perch next to the fireplace.
If you're looking to create your own après-ski party, here are a few simple ideas:
A collection of blankets that anyone can cozy up with.
Lots of candles.  Nothing quite sets the "retreat" mood like an abundance of candlelight.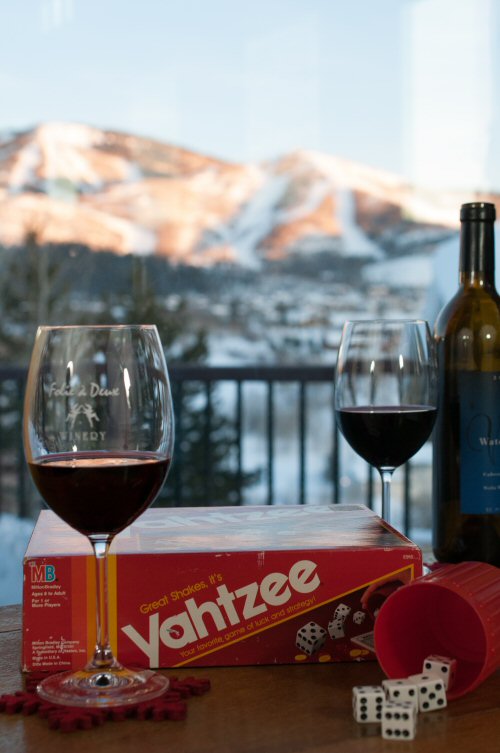 A fun music playlist.
Jigsaw puzzles.  If you ask anyone if they want to do a puzzle, you may get a lackadaisical response.  But, have a puzzle just sitting there, pieces scattered about, and people can't seem to resist putting it together.
Games.  You might be surprised how popular games like Uno, Yahtzee and Jenga can be.  And Scrabble is always a draw.  (This year we've started playing Cards Against Humanity and I think everyone is slightly embarrassed to admit how much fun that game is.)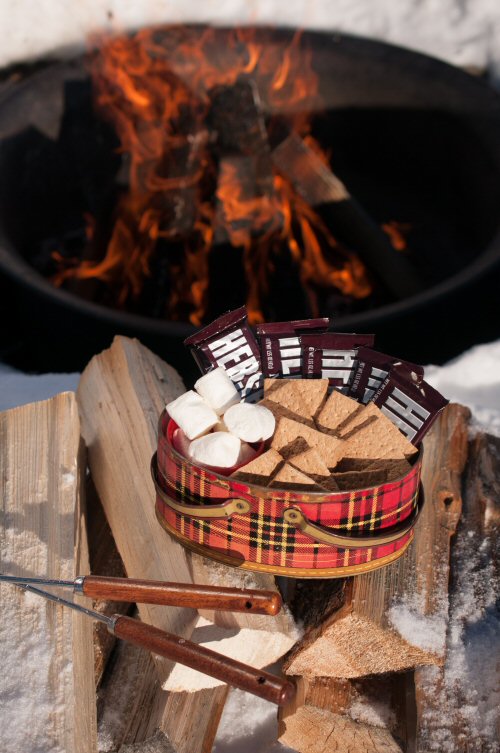 A real, honest to goodness campfire.  We have a fire pit in the backyard.  Not one of those big, fancy stone fireplaces that is only a reality in my dreams.  But our large, copper pit does the job well for providing a fire to sit around and roasting marshmallows for s'mores.  We even have a supply of old, woolen blankets, collected at various antique shows over the years, that people can use outside by the fire.
When we're in après-ski mode, it's all about the beverages and the food.  When you have good friends seated around a table, and you add plenty of booze and a pile of comfort food, the fun is pretty much guaranteed.
About the food.  We serve home-cooked meals with the goal of ensuring contented and full bellies.  Or, as my brother says, ample sufficiency.  When it's cold outside, people just seem to appreciate warm comfort food.  One thing to plan for?  Everyone is always hungry, teetering on the edge of ravenous (oh, wait, that's just me), when they get back after a day of skiing.  No one will ask for snacks, but have something as simple as a bowl of popcorn on the table and everyone will eat it.  Caramel corn (which I make ahead of time) is always a big hit, too.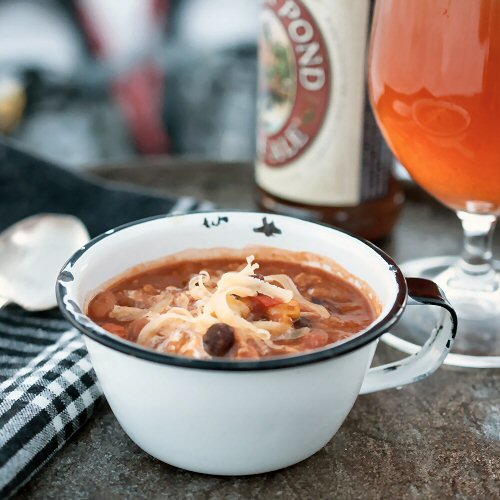 Although I am always experimenting with some new recipe, I tend to most often rely on my stash of my never-fail recipes.   Here are just a couple of well-tested dinner menus:
And, now, about the beverages.  Clearly this list isn't in order of importance.  Because in this house the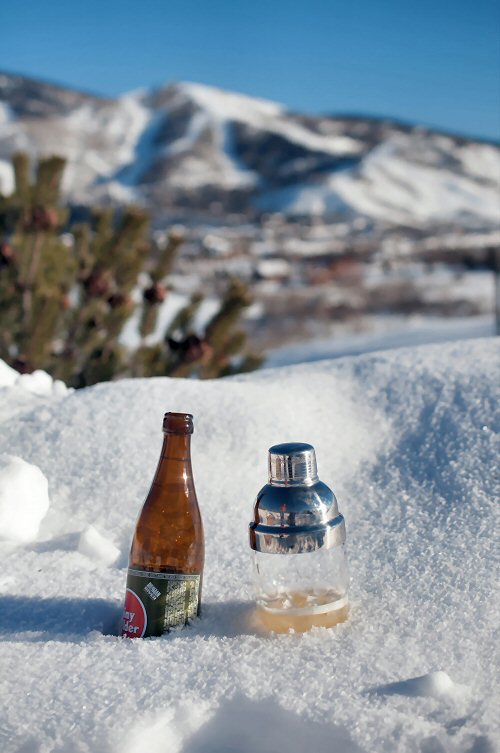 beverages don't come last.  They are usually the first thing people ask for when they walk in the door.  I'm not sure what it says about all of us that we refer to the sound the cocktail shaker makes as the "happy sound."  (We even had a friend once record it and she used it as the ringtone on her phone.)  We frequently have a signature cocktail that we serve, something that we've planned to go along with the dinner menu.  But we also have plenty of wine and beer available.  Some favorite cocktails from this year are:
And hot chocolate is a great beverage for kids of all ages.  (Adult kids may like a shot of Peppermint Schnapps in theirs.)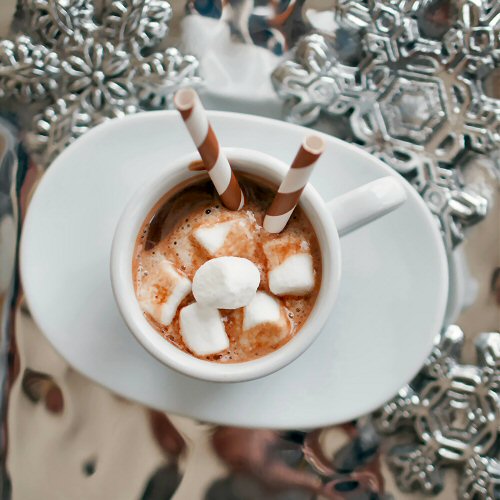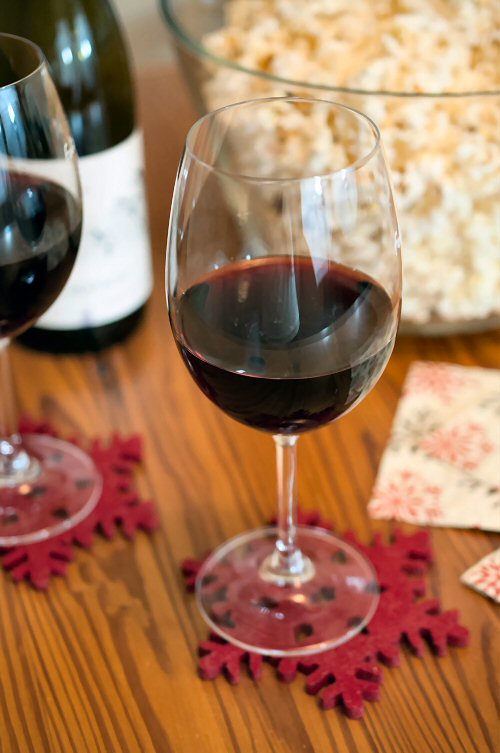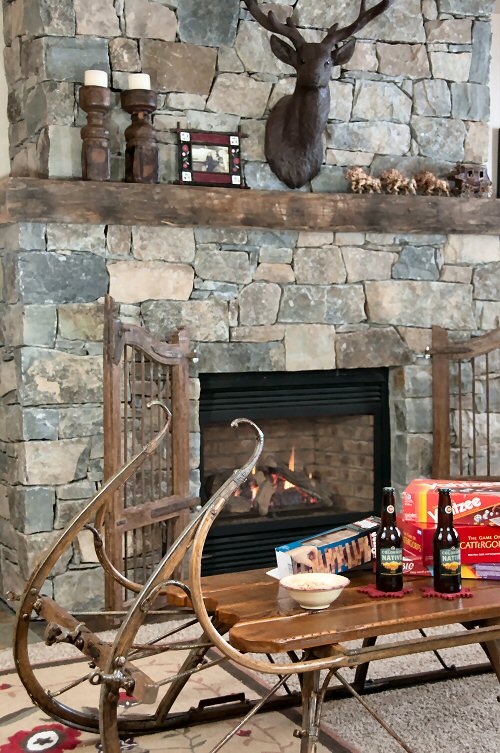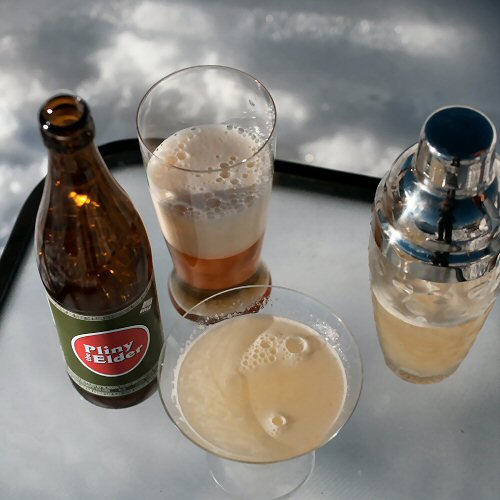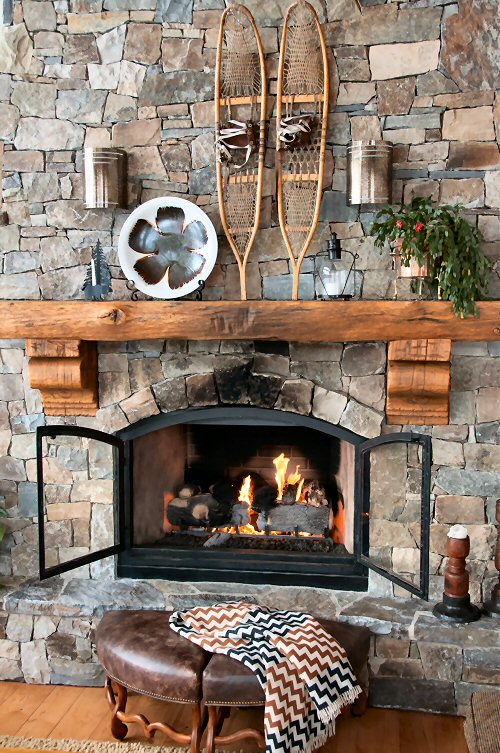 According to the description (see the top of this post), the term après-ski originated in the early 1950's. And I can attest to the fact that it's been a popular activity for many, many years. But, I'm feeling particularly in-fashion since Pottery Barn featured an après-ski spread in a recent catalog. I mean, does it get much more en vogue than that? (I used some French here to give a nod to the country that supposedly coined the term "après-ski.")  Ya gotta love a trend.
Happy Entertaining!