A recipe from EntertainingCouple.com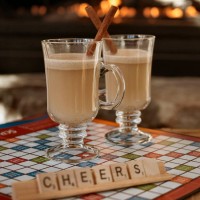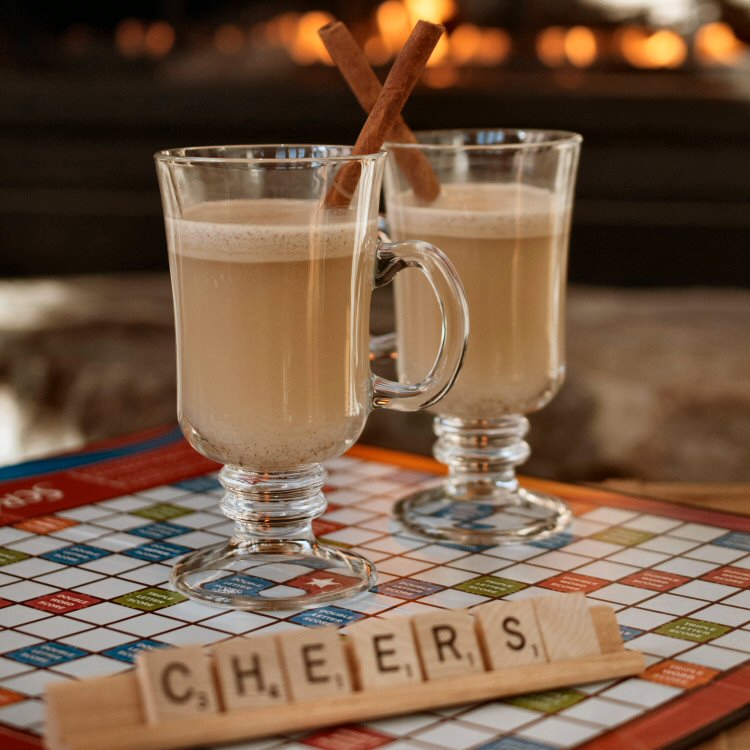 Recipe
Ingredients (serves 1):
2 tablespoons Hot Buttered Rum Batter (see recipe below)
1 1/2 ounces (one shot) Myer's dark rum or similar
4 ounces boiling water
Cinnamon sticks
Directions:
Add the batter and rum to the bottom of an 8-ounce mug.
Slowly add the hot water, stirring to melt the batter and fully blend all of the ingredients.
Garnish with a cinnamon stick.
Batter Recipe:
Ingredients:
1 cup vanilla ice cream
1/2 cup (1 stick) unsalted butter, at room temperature
3/4 cup brown sugar
1 cup powdered sugar
3/4 teaspoon nutmeg
3/4 teaspoon cinnamon
Directions:
In a bowl of standing mixer fixed with the paddle attachment, let the vanilla ice cream sit until soft.
Add the remaining ingredients and mix on medium-high until smooth.
Place the batter in a plastic container, cover and place in the freezer until firm.
Hostess' Hint:  When making a Hot Buttered Rum cocktail, simply scoop the amount needed into mugs. Batter can be kept in the freezer for up to one month.
Total time: 15 min | Prep: 15 min | Cook: N/A