French 75 Punch, Perfect For Your Holiday Party
While Jon and I are all about entertaining, admittedly we tend to enjoy hosting small, intimate gatherings over large, standing-room-only type of affairs.  No doubt this is due in part by the size of our house (or lack thereof), but it's also just a general preference of these two extroverted introverts to be in a room where we know everyone and have the time and space to actually talk to each guest.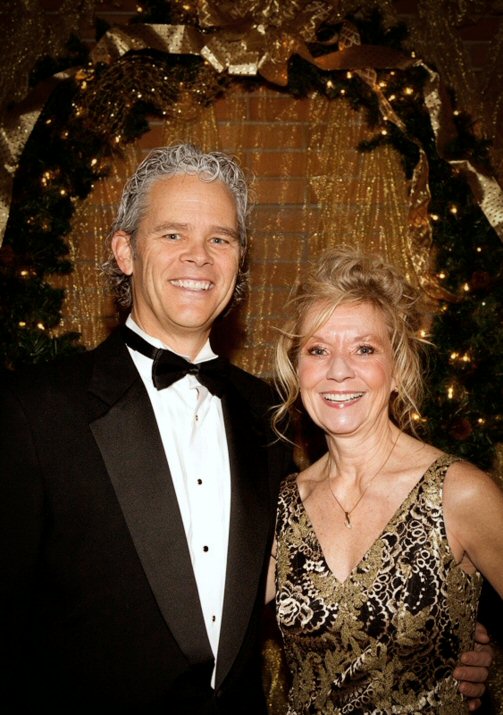 However, this last year, we found ourselves hosting several (much larger) events.  While large soirees are a teensy bit out of our norm, we found that by making slight adjustments to our "make-a-plan/work-the-plan" entertaining mantra, we've been able to use many of our basic entertaining principles, whether our guest list is 12 or 112.
This has been especially true for Jon.  For those of you who follow this blog regularly, you know that Jon is known for his bartending skills.  Not only does he serve a lot of cocktails to guests (and often takes over the bartending at friends' homes), he also serves a quality cocktail.  (Okay, let's just say, a damn fine cocktail.)  We have found that, even for a crowd of 12, the first 30 minutes of a party go much more smoothly if we stick to a single signature cocktail, rather than trying to accommodate 12 individually crafted drinks.  And now, by using the basic principle of scaling, we have successfully achieved the ability to serve a good, balanced and well-crafted cocktail for 100.  This is also commonly referred to as a "punch."
For a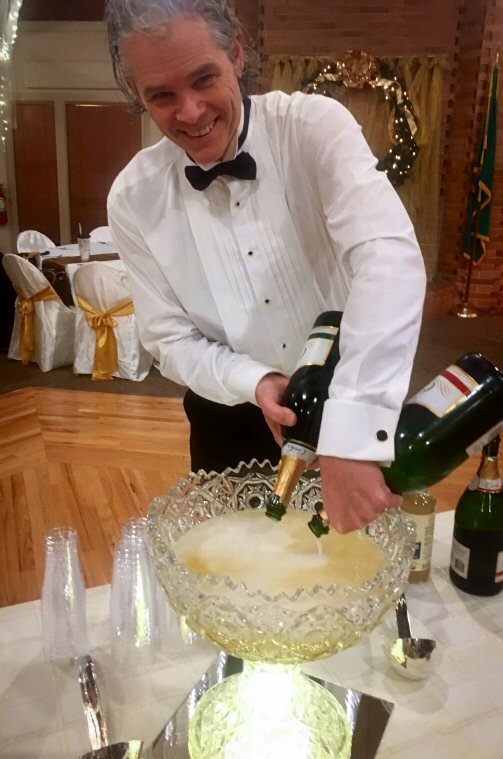 recent Christmas party, we served a French 75 cocktail (featured on our blog here), from a punch bowl.  In this case, "punch" is a very appropriate name.  It's not the watered down version of the punches from the 50's, although we did put my mother's vintage punch bowl to good use.  But don't be fooled; this drink is the same strength as when it's served in a martini glass.  We refilled the punch bowl 4 times in 45 minutes.  And let's just say there were a lot of very happy people in the room.
We premixed the lemon juice, gin, and everything else except the Champagne, and then determined how many ounces of the base mix to add with each bottle of Champagne.  This allowed us to quickly and easily top up the punch bowl whenever it started getting low, without having to open the Champagne ahead of time.  An ice ring kept it cold (and actually outlasted the punch).
Given the beautiful color of this punch, it would be perfect to serve at your New Year's Eve party.
Cheers!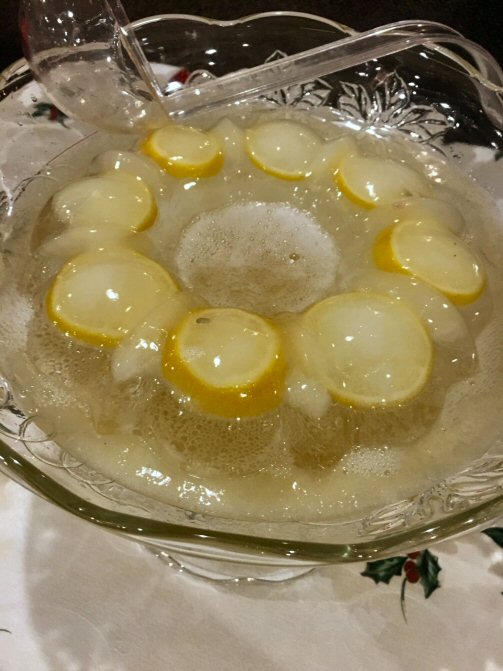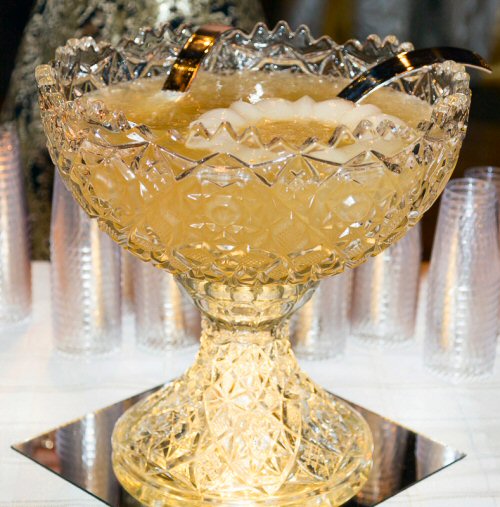 Click here to get recipe