A recipe from EntertainingCouple.com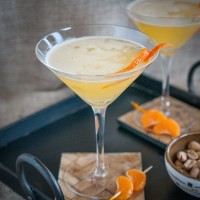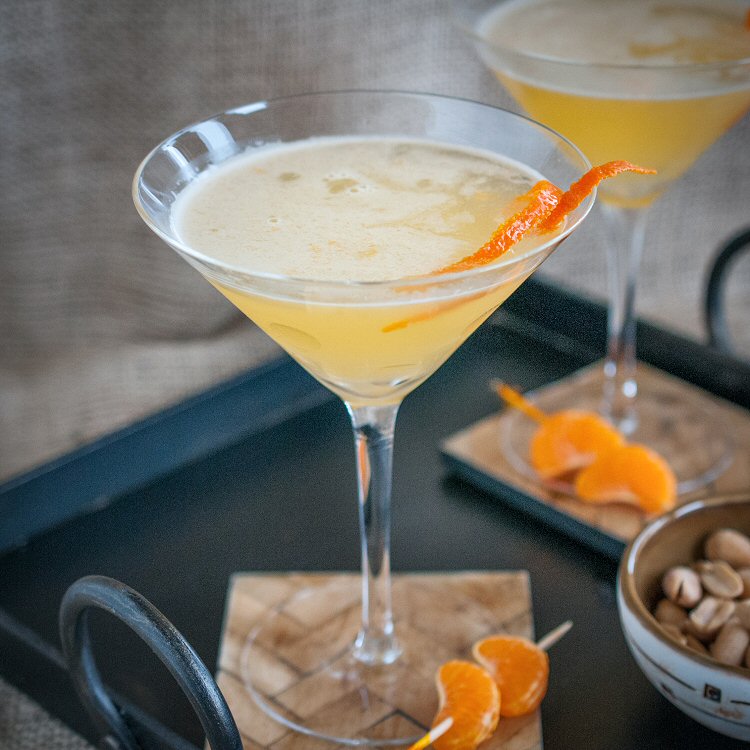 Tangerine Lemon Drop
We invented this recipe out of necessity when, as we prepared to make Lemon Drops, we discovered we'd forgotten to buy lemons! Read our post for more info...

Recipe
Ingredients (serves 2):
1 tangerine
3 ounces Absolut Citron vodka
1 1/2 ounces Cointreau
2 ounces premium lemonade (Simply Lemonade or Newman's are our favorites)
Ice
Directions:
Fill cocktail shaker with ice.
Cut tangerine in half and squeeze juice of both halves into shaker.
Add vodka and Cointreau.
Top with lemonade.
Shake the drink briskly for 10-15 seconds and serve in chilled martini glasses.
Garnish with a tangerine twist and wedges if desired.
Bartender's Hint:   Our tangerine lemon drop is especially good in the wintertime when juicy, seedless tangerines are available; these are often sold as Clementines or Cuties. And, you may want to experiment with the amount of tangerine juice.  Lately I've increased the amount to 1 1/2 tangerines per shaker-full (it seems we never stop after just one round of tangerine lemon drops, so I end up cutting up at least 3 tangerines anyway).
Total time: 5 min | Prep: 5 min | Cook: N/A