Everyone seems to have a favorite food.  We're a community who loves our food and labels it accordingly.  Oh, this is my favorite chocolate.  Try my favorite cheesecake.  Or, you'll love my favorite bean soup.  And, then, there's pasta.  People love pasta and are passionate about their favorites.  Over the last several years, it seems many of our friends and guests have dubbed this dish as their favorite pasta.  When we talk about what to serve for dinner, some will say to us, "Will you make that pasta?"  It's the favorite pasta with no name.  We've even gotten to the point where we call it "Favorite Pasta" rather than by its much more formal name:  Penne with Creamy Tomato Vodka Sauce.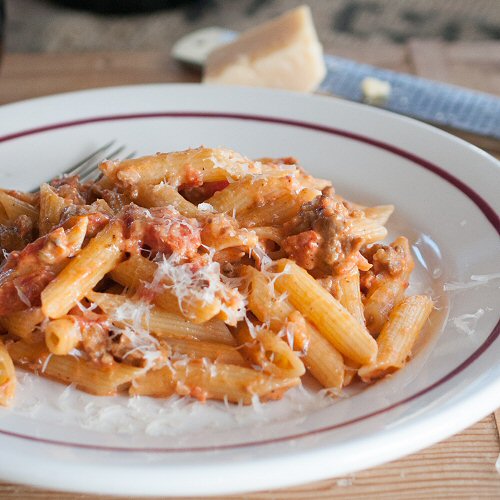 When I think about it, I think this recipe is part of the reason that we started the blog.  After serving it to various groups that came here to visit, I had so many requests for the recipe, I started thinking that maybe there was an easier way to share recipes than by e-mail.  I guess it was that whole necessity and mother of invention thing.  A little ironic, then, that the concept of the blog may have started with this recipe but it's taken me a year and half to get it on here and shared with all of you.
The red pepper flakes add a nice, unexpected flavor.  As our friend Brian says, "It's zippy."  In a good way.  And this comes from a self-described spice wimp.  But if you want a little less zip, just cut down on how much of the red pepper flakes you use.
This recipe is simple but delicious.  It's a recipe that can be prepared after work for a weekday dinner party.  It comes together easily and yet looks and tastes like you made a big fuss.  And, in some ways, don't we want our dinner guests to feel like we fussed a bit, just for them?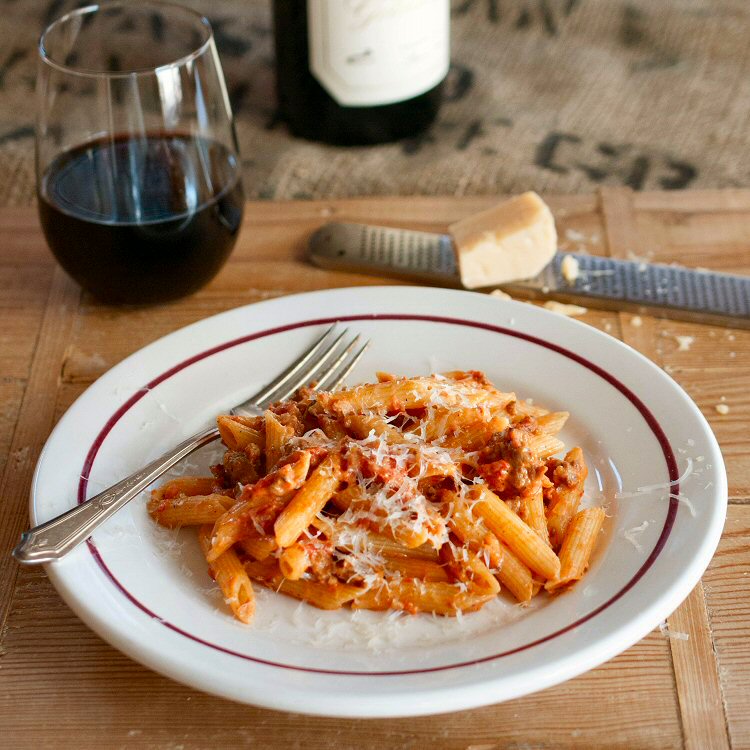 Happy Entertaining!
Click here to get recipe