Mother's Day Brunch Menu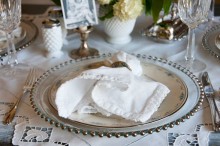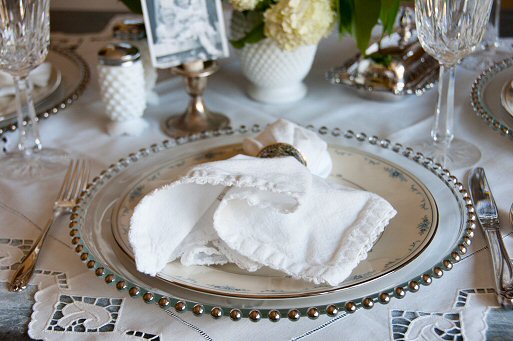 Here's what is going down this week.  It's Mother's Day.  You volunteered to host the family for brunch.  You haven't even bought a card, much less started to plan the brunch.  And, you've started to panic.
Don't worry.  You've got this.
Mother's Day Brunch Menu
Mimosas
Bacon or sausage patties
Here's how to make it all happen.
Two days before:
Make a shopping list and do your grocery shopping (don't forget that card!).  When you get home, leave the bread for the French toast sitting out.  Day old bread works best for the recipe.
Make the ice ring.
Make the topping for the layered fruit salad.
Chill the champagne.
Make the shortbread cookie dough.
The day before:
Roll out and bake the cookies.
Prepare and slice the fruit.  (If you're using bananas, don't slice them until you prepare the salad.)  Alternatively, give yourself a real break and buy the ready-to-go fruit at the grocery store.
Cut or buy the flowers you want to use on your table.  Arrange them in the vase.  Or, here's another idea.  Just call a florist and have flowers delivered.  You can use them on your table and then give them to your mom.
Set the table.
Vacuum the pet hair off the furniture.
Prepare the French toast.  Cover and let it sit overnight in your refrigerator.
The day of:
Frost the cookies with the chocolate and refrigerate until the chocolate is set.
Assemble the fruit salad.
Cook the bacon/sausage and place in the oven to keep warm.
Cook the French toast.
Warm the syrup.
This will surely remind Mom why you're her favorite.
Happy Mother's Day, and Happy Entertaining!