Nature's Spontaneity = Strawberry Shortcake
I've never been much of a "fruit and vegetable" gardener.  I'm one of those people who loves the idea of growing their own produce but sort of lacks the motivation to do much about it.  And, living in a place where we're surrounded by farmland, and a string of roadside stands with an abundance of local produce, I have even less motivation to take on a garden at home.  But last year, we inadvertently became farmers, thanks to the tenacity of one lone, wild strawberry plant that appeared in our flower garden.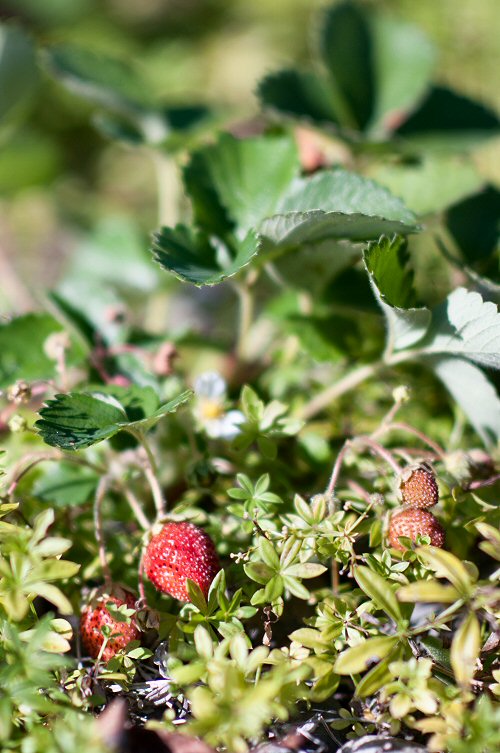 Jon asked if he should pull it.  My response was, "If it wants to be there, who am I to persuade it otherwise."  Over the winter, that lone strawberry vine seemingly rounded up a couple dozen of its friends to make a verifiable strawberry patch right there in our front yard.  It makes me smile to think that, without any effort on our part, these little plants took it upon themselves to show up and produce.  Even though our crop can hardly be called a bounty, we now have enough strawberries for strawberry shortcake several nights a week.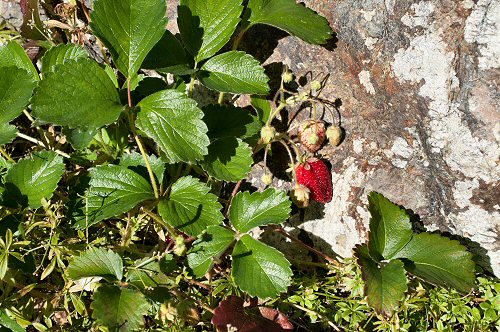 Our little spontaneous strawberry patch is working out quite well.  Because, as it turns out, there are few desserts that I love more than strawberry shortcake.  But even though it's one of my favorites, it's a seasonal dessert for me.  I only make it in the summer when the berries are local, fresh and super sweet.  (And in this case, local occasionally means grown in our own garden.)  In a word:  Yum.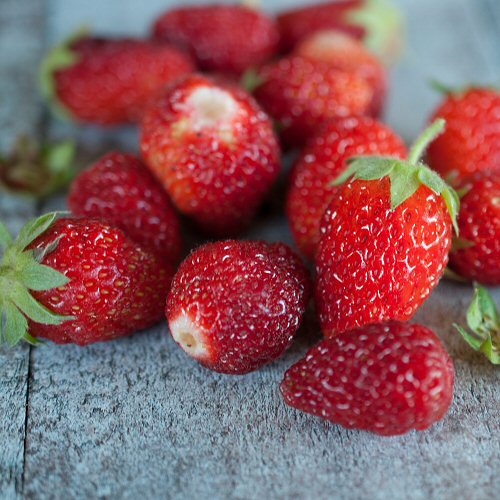 Our version of strawberry shortcake is a spin on the classic.  We make it by starting with a layer of good textured cake, then add vanilla ice cream, berries and whipping cream.  I don't know when or why I started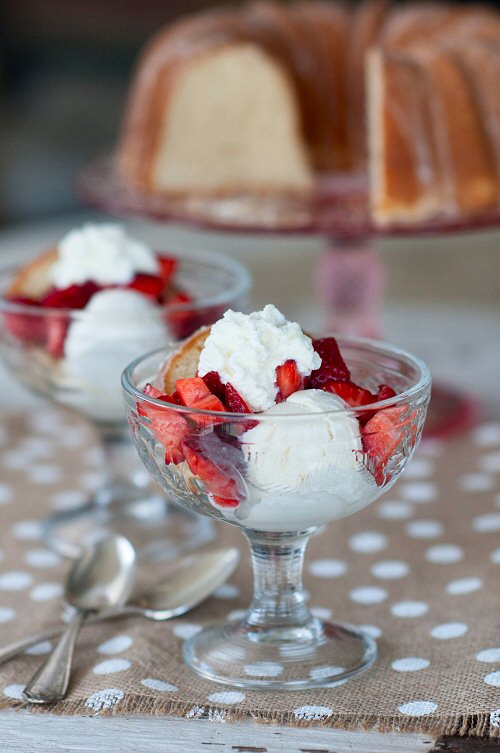 adding ice cream to the mix, but now I can't imagine serving it any other way.  I used to use Krusteez Scone Mix for the shortcake.  It was easy and good.  But, we've recently started using Lemon Pound Cake, and we're hooked.  As one guest said recently, the subtle lemon flavor of the cake, combined with the sweet strawberries, is the perfect flavor combination.  We agree.
You have many options for the cake part of this dessert:  From scratch, from a box, or something pre-made from a bakery or from the freezer section.  Whichever way you choose, just do it.  There are strawberries out there being called to their rightful place in this universe as a dessert at your next party.
And, honestly, isn't strawberry shortcake what summer is all about?
Happy Entertaining!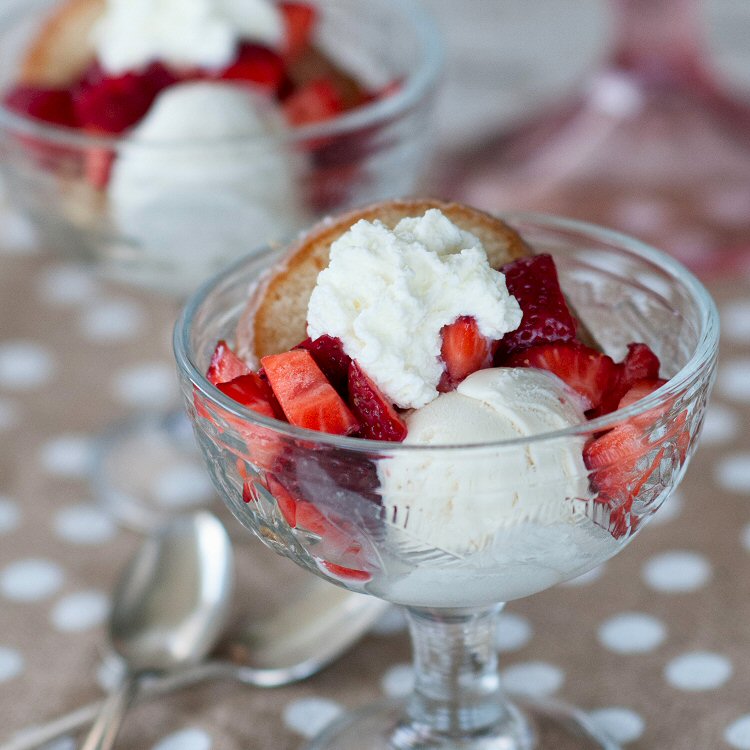 Click here to get recipe