A recipe from EntertainingCouple.com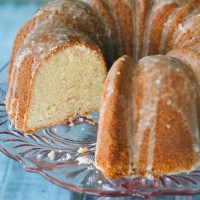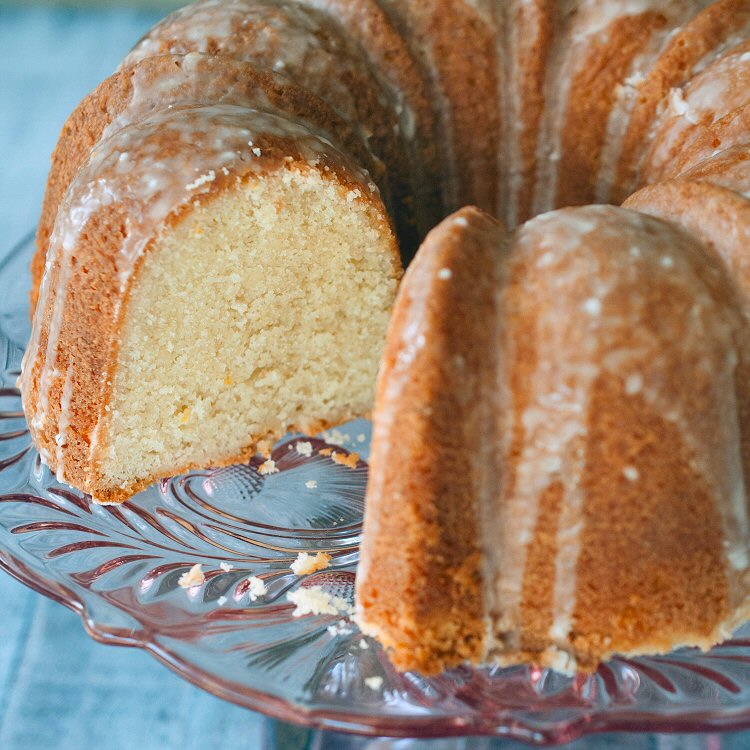 Lemon Pound Cake
This pound cake has a perfect texture, and the subtle lemon flavor is a perfect offset to the sweetness. Serve it with or without a glaze. Read our post for more info...

Recipe
Ingredients:
1 cup unsalted butter
1/2 cup shortening (Crisco or similar)
3 cups sugar
3 cups all purpose flour
1 tablespoon baking powder
3/4 teaspoons salt
5 large eggs
1 cup whole milk
1 teaspoon vanilla
6 tablespoons lemon juice (about 2 – 3 lemons)
Zest from 1 – 2 lemons
Instructions:
Set the butter out to come to room temperature.  You want it softened but still cool to the touch.
Place the oven rack in the middle of the oven and preheat oven to 325 degrees.
Generously butter and dust with flour 2 loaf pans or 1 large Bundt pan.  Tap out excess flour.
Sift together the flour, baking powder and salt.  Set aside.
In a measuring cup with a pour spout, whisk the eggs.  Set aside.
In a separate measuring cup, combine the milk and vanilla.  Set aside.
Zest the lemons then juice them.  Set aside.
In a bowl of a standing mixer fitted with the paddle attachment, cream the butter and shortening until smooth and creamy.  Add the sugar and mix at medium-high speed for 5 – 8 minutes until the mixture is fluffy and almost white in color.  Scrape the bowl and beater as necessary.  Reduce the speed to low and, with the mixer running, gradually add the eggs in a steady stream.  This could take up to a minute. Increase the speed to medium and mix for another minute.
Add 1/3 of the dry ingredients to the batter and mix until combined.  Add half the milk/vanilla mixture and combine.  Repeat.  End with the last 1/3 of the dry ingredients and mix just until well combined.
Add the lemon juice and zest and mix until combined.
Transfer the batter to the prepared pan(s) and smooth the top with a rubber spatula.  Bake until golden brown and a tester inserted comes out clean, about 70 – 80 minutes (check loaf pans after 60 minutes).
Move pan to a wire rack and let it cool for about 10 minutes.  Invert the cake onto the wire rack and cool completely.
This lemon pound cake doesn't require a glaze, but if you want glaze simply combine 2 cups powdered sugar with enough lemon juice (about 1 1/2 to 2 tablespoons) until you get a good consistency.
Total time: 1:50 hr | Prep: 30 min | Cook: 80 min