Hand-Shaken Cranberry Margaritas
The Hostess is on a serious cranberry binge.  Cranberries have recently taken over our kitchen.  And our blog.  Cranberry scones, cranberry layer cake, homemade cranberry sauce, those berries are everywhere.  If cranberry addiction was something that could get you checked into the Betty Ford Clinic, right about now I think I'd be looking into how to schedule an intervention.  But instead, I've decided to jump on the cranberry bandwagon myself.  The other day I took some of Debbie's homemade cranberry sauce, shook it up with a little tequila and a few other ingredients, and ended up with something amazing.
I present to you:  The Cranberry Margarita.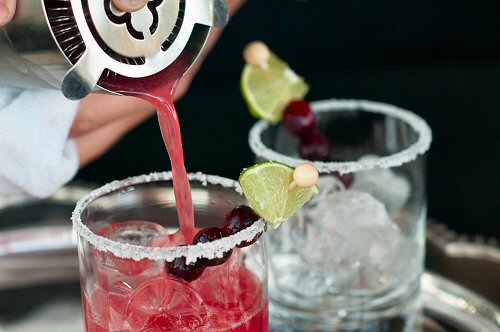 This margarita, for me, is a perfect example of what the term balance means when applied to the craft of the cocktail.  Cranberry is the primary flavor but it's not overpowering.  Although there are a lot of different flavors going on in this drink, they all play well together:  It's just tart enough to not be too sweet, sweet enough to not be too sour, it has the tiniest hint of spiciness, and it is so smooth that even your guests who swear they "can't stand tequila ever since that one time in Mexico" will enjoy this margarita.
You can use canned cranberry sauce, either whole-berry or jellied, but this margarita is at its very best when made with Debbie's homemade cranberry cognac sauce.  Her cranberry sauce contains Grand Marnier, red pepper and other spices, and orange juice — which, coincidentally, are all perfect flavors when paired with tequila.
Years ago we experimented with cranberries in a blended margarita, with reasonable success, but I really, really prefer this new version that's hand-shaken and served on the rocks.  Go on your own cranberry binge and break out a batch of these cranberry margaritas at your next happy hour.
Cheers!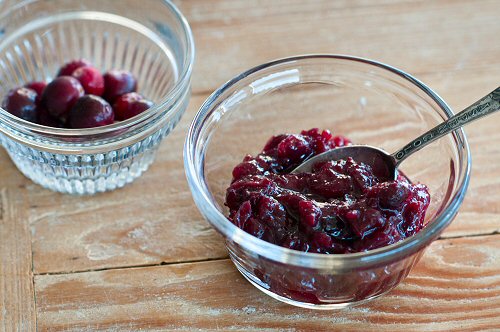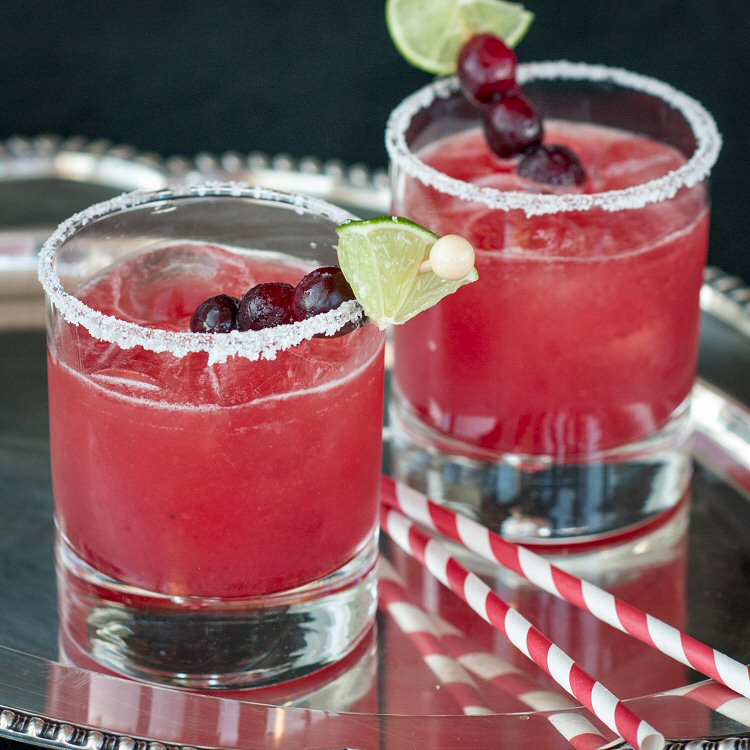 Click here to get recipe