Blackberry Cobbler – Some Things Are Worth Repeating
When we first launched our blog, one of our earliest posts was about blackberries.  Specifically, it was about my dread of having to help Mom pick them as a child, my new found appreciation of the "chore" as an adult, and the glorious outcome that is blackberry cobbler.  You can read that post here.
A lot has changed since that post.  Back then, the only people that visited our blog were my in-laws.  (They are still our most avid fans.)  We were just starting to navigate the unknown world of blogging and what it takes to have a blog.  Today, we think of our website as a real blog.  We must be official because we have pages on both Facebook and Pinterest.  We have a Twitter account and an Instagram account.  And, we have real followers and analytics that allow us to track how many of you visit us on a daily basis.
Over the last couple of years, some of the most common feedback we've gotten is that many of you appreciate detailed instructions in the recipes, and pictures — not just of the end result, but also of what it's supposed to look like at various steps as we make it.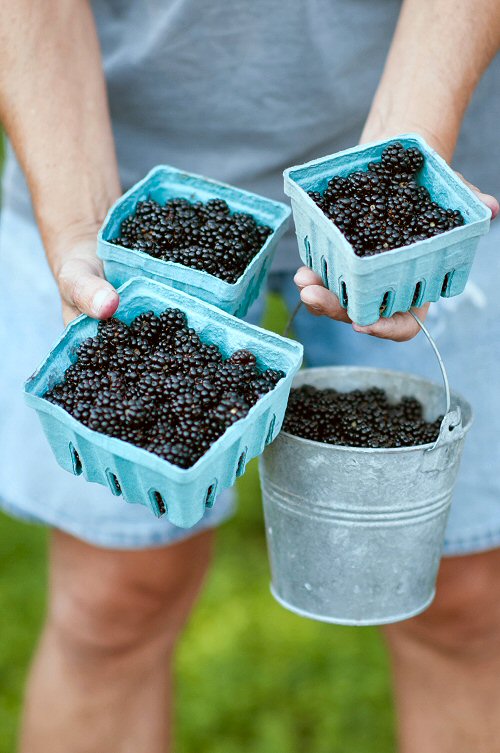 But, some things have not changed.  Like the untapped blackberry bramble in our neighborhood.  Every year, I cannot believe the bountiful harvest we get from that undiscovered thicket.  (Of course, when neighbors ask where it is, I have to admit we're a little vague about its whereabouts.  "Oh, you know, over there in that direction.")  And my thrill of coming home with our harvest and making blackberry cobbler has not changed either.  We know that several of you have made this cobbler, and have shared your prize-worthy efforts with us, which makes the whole thing that much grander.
So, in honor of where we are today, what we've learned along the way, and the blackberries that will soon become cobblers, here is an updated post complete with more pictures.  Including this adorable picture of Olivia, helping my wonderful friend Kim (Olivia's grandmother) make the cobbler.  I don't know which part of this I love the most:  The fact that a toddler is helping to make our blackberry cobbler recipe or that she's standing on the counter as she does so.
And this bears repeating.  Even though I have made this cobbler now countless times, every single time I pour the sugar/water onto the cobbler, I think "This is not going to work."  I just can't fathom that the liquid will be absorbed and that I won't end up with a soupy mess.  But it does work.  Amazingly well.
Happy Entertaining!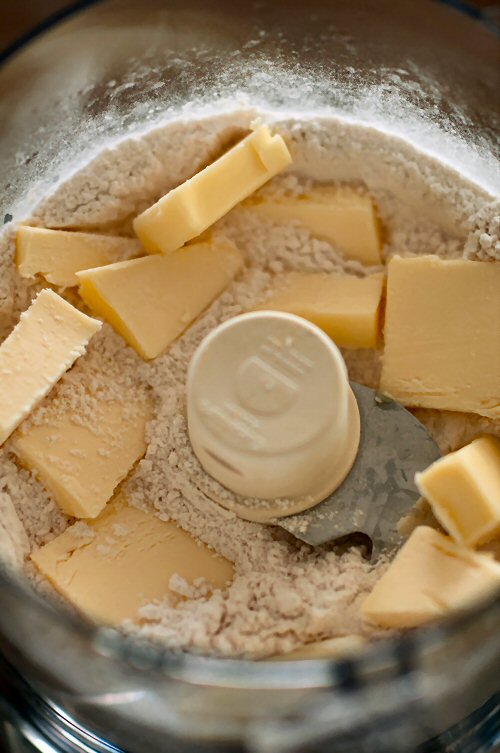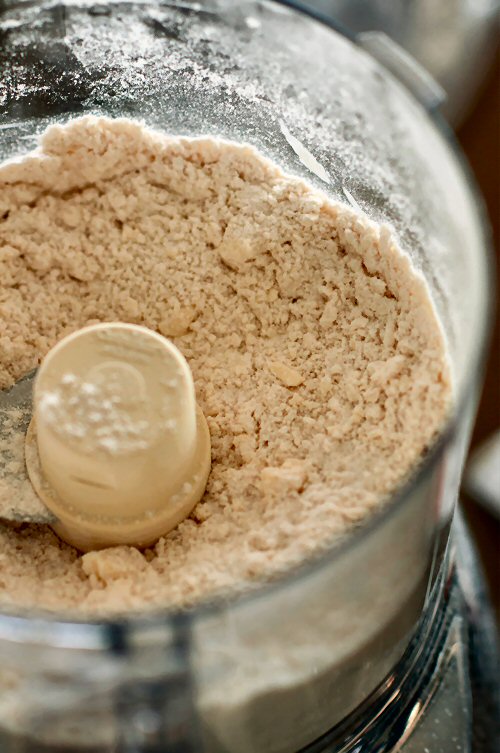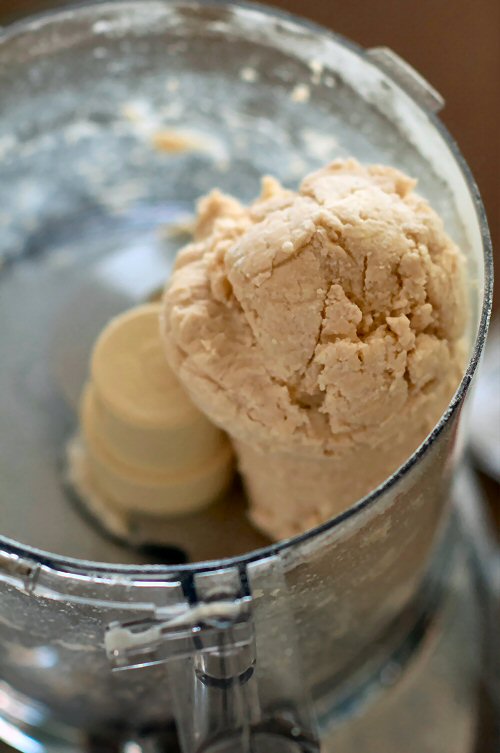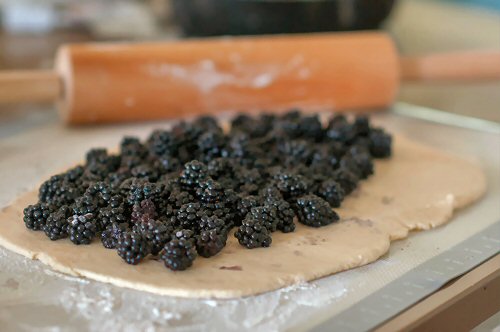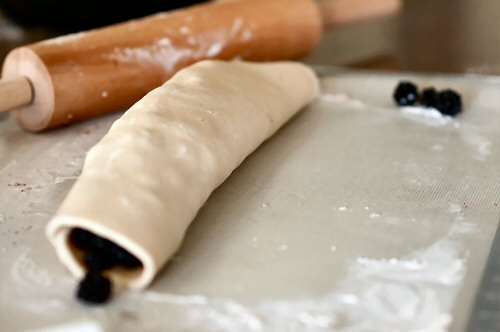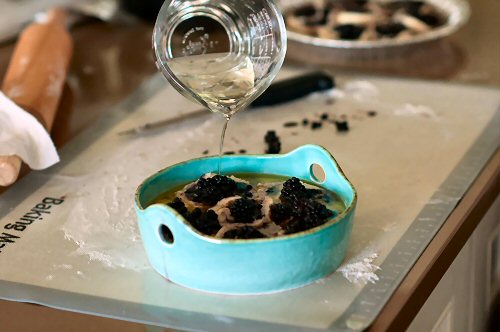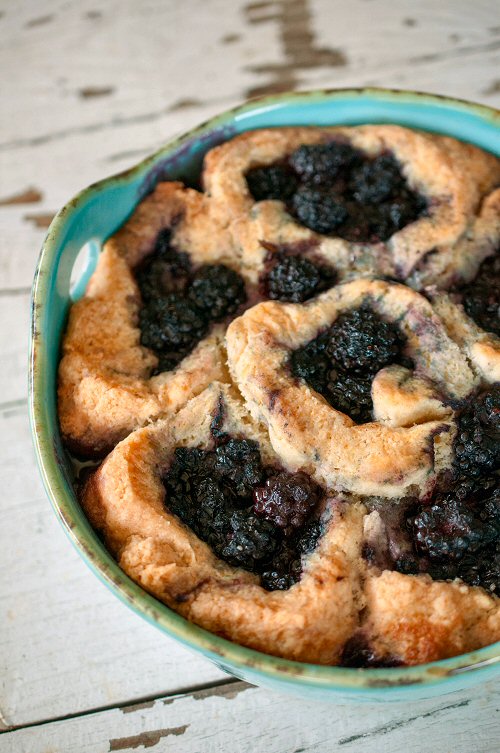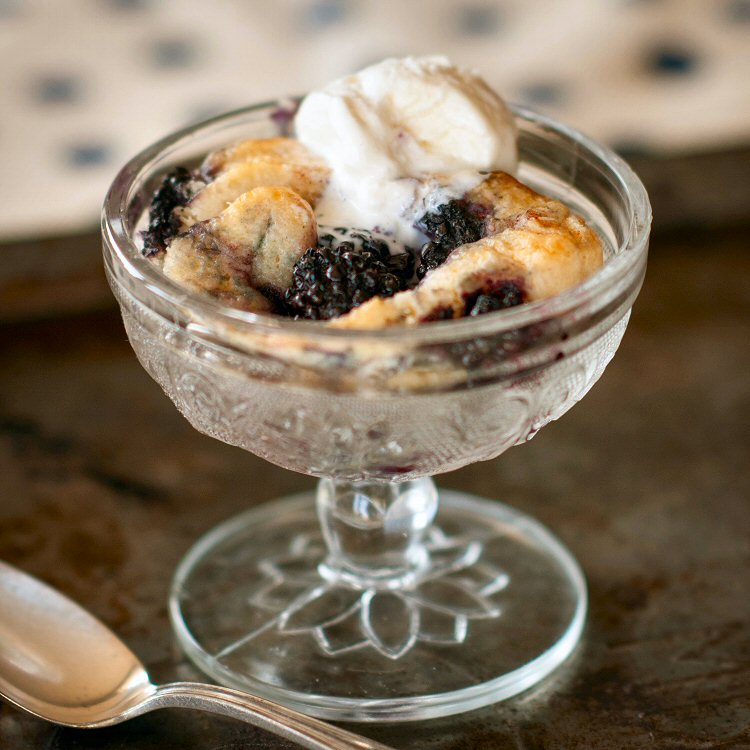 Click here to get recipe