Resolutions, Remedies, and Research: A Tale of the Gin and Tonic
I've posted quite a few of my favorite drink recipes since the launch of our blog a few months ago.  Up to this point my focus has been on cocktails, so my recipes have generally followed the classic cocktail formula of two parts base liquor, one part liqueur, and mixer such as fresh-squeezed citrus fruit.  I haven't yet written about the more basic mixed drinks because, well, how tough is it to pour a slug of booze over ice and then top up the glass with mixer?  Does anyone really need a recipe to make a decent vodka and cranberry? Bourbon and ginger ale?  Rum and Coke?  I think you get the idea. Recently, though, the Hostess and I were laughing about a New Year's resolution she made a couple years ago, and I decided the time is right to talk about my favorite of all mixed drinks, the gin and tonic.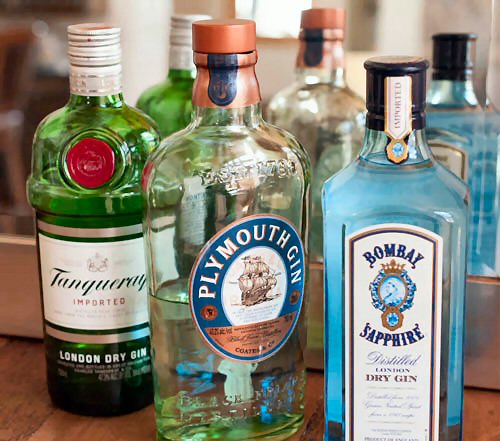 In the 20+ years we've been together, I'd never known the Hostess to drink gin.  Gin, like so many things, is an acquired taste and it's not for everyone.  But we do know many people, myself included, who really like it.  Especially in the form of a martini.  And for whatever reason a couple of years ago, the Hostess started feeling left out of the gin party.  It seemed everywhere we went people were ordering gin martinis.  That's when she announced that she was going to attempt to learn to drink gin, and she (jokingly, I think) made it her resolution for the coming year.  And so it was, the following spring while on an African safari, that she decided it was time to take the plunge.  During happy hour one evening in the bar of a modernized version of a British colonial hunting lodge, it seemed only fitting that we order a round of gin and tonics.  After all, it was the Brits stationed in the 19th century colonies of Africa and India who first used gin to help smooth the nasty taste of the quinine tonic they regularly drank as a malaria remedy, thus inventing this popular drink.  And it's probably no coincidence that the tonic water commonly served in Africa (McKane tonic water, brewed and bottled in Namibia) tasted far superior to the brands we're used to here in the U.S.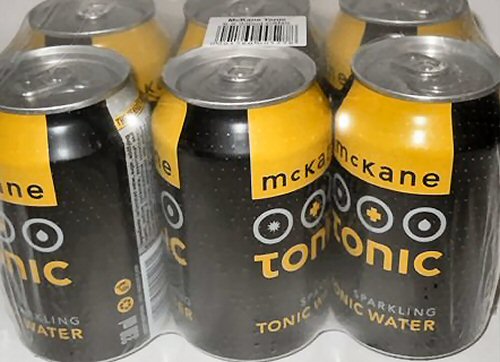 Honestly, I expected the Hostess to dislike the G&T as gin can be a pretty big step for someone who prefers vodka, even if a gin and tonic is kind of like gin with training wheels.  But at the very first sip she proclaimed it "not bad."  She quickly acquired a taste for gin and has ordered it frequently ever since.  Now that's a successful New Year's resolution!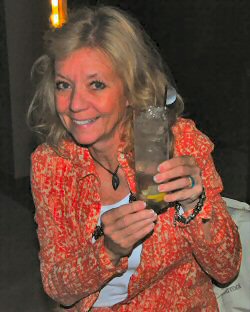 Back home, and without the benefit of McKane tonic water (why doesn't anyone import this stuff??), I had to experiment with the ingredients and proportions a bit to find a mix that the Hostess likes as much as the ones she learned to drink "in the colonies." Her favorite recipe starts with a squeeze of lime over the ice before adding the gin (she prefers Tanqueray) so that there's a good amount of lime juice mixed in right from the start in addition to the lime wedge garnish.  It's surprising what a difference the extra bit of lime makes.  And we were both perfectly happy with our stateside recipe until, while on a recent ski trip to Jackson Hole (oh the places we go in the name of field research), the barkeep brought out a bottle of tonic water we'd never seen before:  Fever-Tree, a small batch, natural, premium tonic water from Britain (named after the tree whose bark is the source of quinine).  Our bartender didn't have any information on where to find this brand, but the company's website said it was available on Amazon.com.  A few clicks later and a large box showed up on our doorstep.  Is this a great world or what?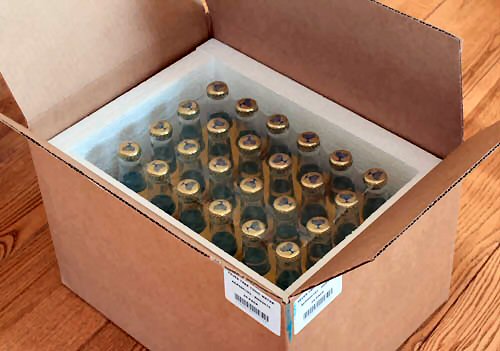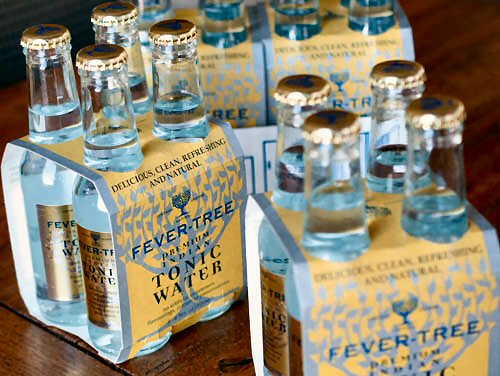 So now we can create our very own properly British, and completely delicious, gin and tonic.  Although I do still occasionally check McKane's website to see if a U.S.importer has picked them up…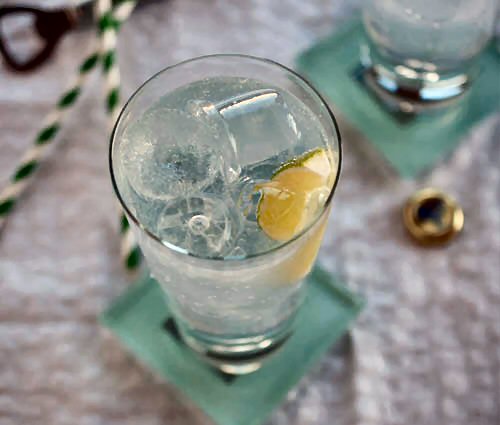 Click here to get recipe