Recipe Reflections
As I write this, Mother Nature is doing her darndest to make it perfectly clear that fall is here.  The real fall, not that oh-aren't-the-leaves-pretty fall.  The skies are gray.  The wind is howling.  And the temperature is almost bone chilling.  But don't get me wrong.  I'm not complaining.  These days, I love a good excuse for staying indoors.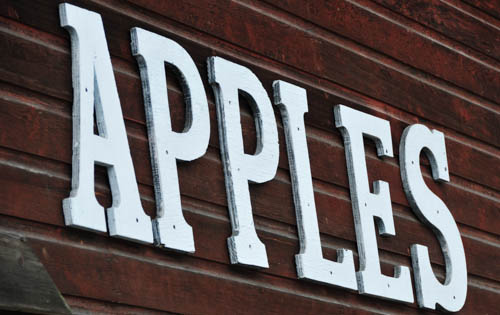 Fall is actually one of my favorite times of year.  I love the transition from outdoor living with barbecues and evenings spent on the patio to indoor living with soups and something good cooking in the oven that always seem right when the temperatures get cooler and the days get shorter.  In honor of this blustery day and the season, here is a recipe for Apple Crisp; something good to warm your kitchen and share with anyone lucky enough to be invited.  Not only does this make a very scrumptious dessert, it reminds me of everything I like about the community of kitchen-heads that this blog is all about.  Upon reflection, here are some of the things I like about recipes:
They are shared.  And as a result, recipes can create a community of sorts.  This is an example of one of those things that you can give away and keep at the same time.  While I have encountered some people that are stingy about sharing for some reason, most people are extremely generous with their recipes.  For example, this recipe comes from the woman who owns our local nursery, Christianson's.  It was recently included in their newsletter, that my sister-in-law created each month.  And now it's on our blog.  Years ago, people shared recipes on 3×5 index cards.  Today, it's virtual.  We got the idea for this blog after responding to so many e-mails from friends requesting recipes.  It just seemed easier to put them all in one place for everyone who wants them.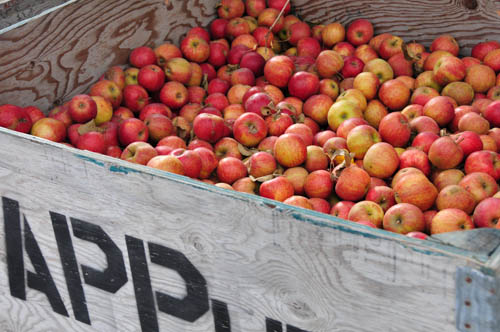 They become part of us.  Ancestry, by definition, is the origin or background of something.  People are usually very quick to say where they got a certain recipe.  In the newsletter, Toni Christianson says "This recipe has been a favorite in the Christianson family for many years.  We call it 'apple crisp' even though it's called 'Apple Betty Pie' in the Better Homes and Gardens New Cookbook from 1965."  What started in a cookbook is now part of a family.  And is now being shared virtually in newsletters and on blogs.  Time after time when someone shares a recipe with me, copied from some index card that says, "From the Kitchen of Great Aunt Edna", I'll find the same recipe in a cookbook or online.  After decades of enjoying what Great Aunt Edna prepared, I doubt that anyone ever stopped to consider where Great Aunt Edna got it in the first place.  It became hers simply because she was the one who always prepared it.  Sometimes the origins get a bit blurred over generations as the recipes are threaded into some family tapestry somewhere.  Today, in this virtual world, we try very hard to respect intellectual/creative property and give people credit where credit is due.  But sometimes, the lines between Great Aunt Edna and Betty Crocker can get a bit blurred.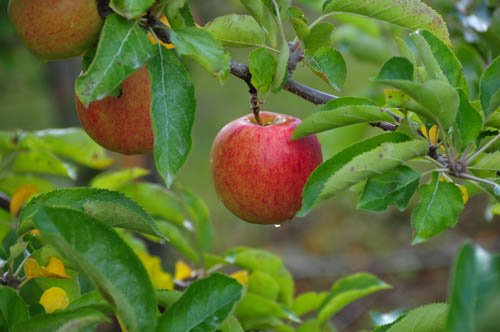 We can make them our own.  By either making a recipe exactly as written or by modifying it to make it right for us, by virtue of simply making something it becomes a part of us that we share with others.  Within a recipe, there are lots of steps along the way where you can personalize, by adding a spice or substituting an ingredient or changing how you do something.  We make it work for us and in that way we make it our own.  I love that you can do this with a recipe.  In the newsletter's version of the Apple Crisp recipe, it read "You can use half orange juice and half triple sec orange liqueur, or you can use all liqueur."  I used all Grand Marnier and loved the results.
Now it's time to get baking.  This recipe is easy, and lets you take advantage of some of those great apples available right now.  Sure, doctors may tell you that an apple a day will keep them away, but I personally think it's here, in a crisp, where the apple realizes its true life's mission.
Happy Entertaining!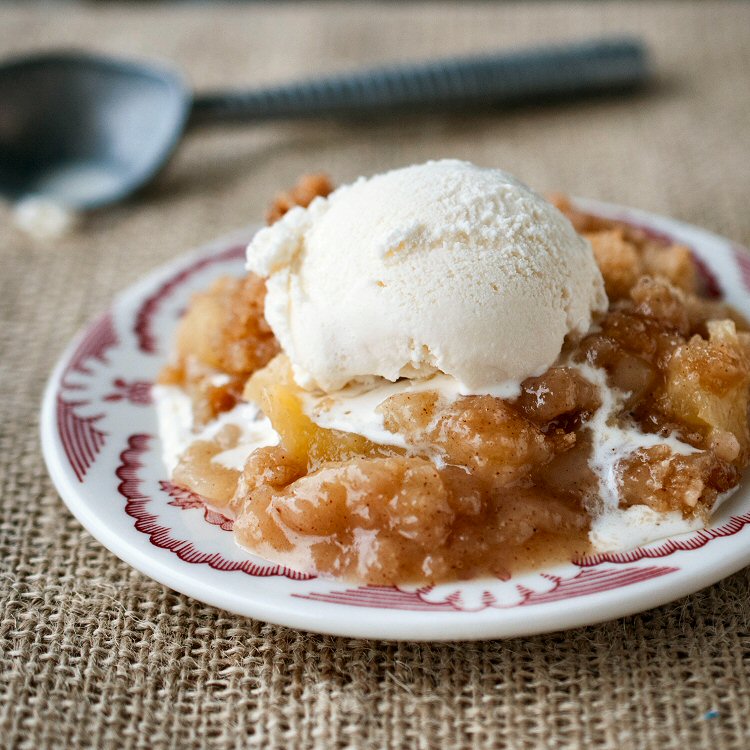 Click here to get recipe