A recipe from EntertainingCouple.com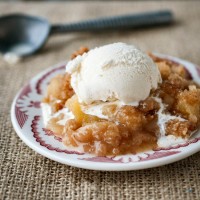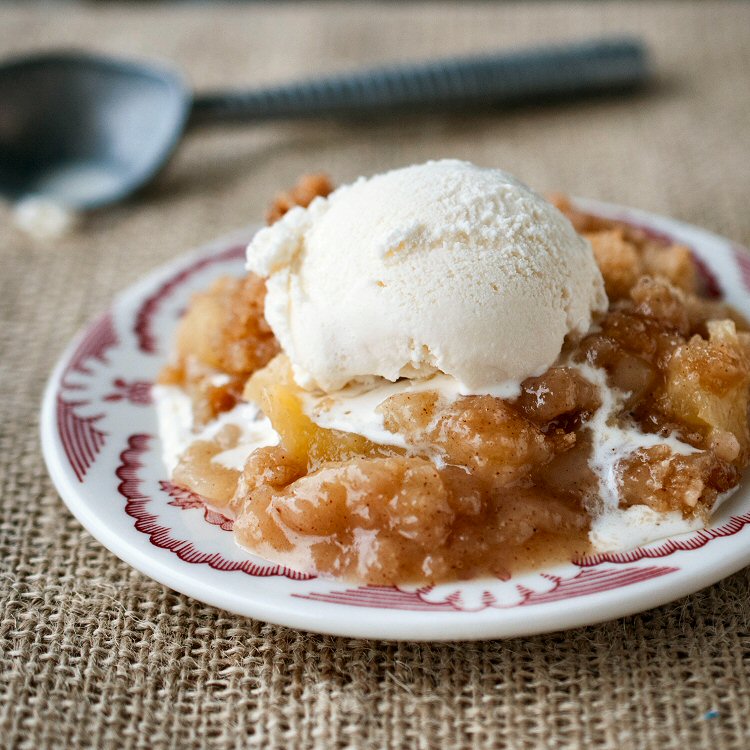 Recipe
Ingredients:
4 cups sliced, peeled and pared tart apples (3 – 4 apples)
1/4 cup Grand Marnier liqueur (or orange juice)
1 cup sugar
3/4 cup flour
1/2 teaspoon cinnamon
1/4 teaspoon nutmeg
Dash of salt
1/2 cup cold butter
Directions:
Butter an oven-proof baking dish (I use a 6×9 oval).
In small mixing bowl, toss the apple slices with the Grand Marnier.  Pour the apple mixture into the prepared baking dish.
In a separate bowl, combine the sugar, flour, spices, and salt.  Cut in the butter until mixture is crumbly.  Spread evenly over the apples.
Bake at 375 degrees for 45 minutes or until apples are done and topping is crisp.
Serve apple crisp warm with whipped cream or vanilla ice cream.
Hostess's hint:  When choosing your apples, look for a variety that's firm and a little on the tart side so that it won't get mushy when cooked.  I've had great results using Braeburn apples in our apple crisp.
Total time: 1:05 hr | Prep: 20 min | Cook: 45 min