A Pound Cake Recipe Falls Flat. Or Does It?
It was one of those afternoons where I feeling pretty snorty about my entertaining prowess. The table was set, the salmon was marinating, the rug in the guest bathroom had been shaken. The pound cake was baking in the oven. I still had an hour and a half until our guests arrived and all I had left to do was take a shower and get dressed.
Our planned dessert for the evening was strawberry shortcake, and I had decided that a nice pound cake would be a good base to the strawberries. I was working off of two recipes: One that is supposedly from the Ritz Carlton Tea Room and one from an old copy (from 2007) of Cooks magazine. I have always liked Cooks because of the detailed definitions they provide from their multiple attempts to get a recipe right. It was fairly easy to combine the Ritz recipe with the process provided by Cooks. Even though Cooks warned that making a pound cake was "no cake walk," after seeing how beautiful my batter was, I had all the confidence in the world that I was, contrary to the alert, indeed enjoying a cake walk.
And then it happened. About halfway through the bake time, the cake fell. And it fell hard. I was using a Bundt pan and, at that moment, it looked like a little ring of failure. The outside and inside edges of the pound cake were still where they were supposed to be but the middle was completely deflated. I think what I said at that moment was, "Oh, #%i&!" Since it still had over 20 minutes to bake, I decided to just let it bake. I mean, at this point, how much worse could it get?
So, there I was. An hour and a half until our dinner guests arrived with our dessert now looking like a bad tire blow-out. Surprisingly, I didn't panic. Even when Jon asked, "Now what are you going to do?" Since our strawberry shortcake consists of shortcake, ice cream, strawberries and whipping cream, I figured that, even minus the cake, I still had the makings of a dessert of berries on ice cream. Fortunately, I hadn't printed menus.
After the allotted time, I tested for doneness with a skewer, because no toothpick was long enough to reach the crevice of my cake. I let it cool for a few minutes in the pan and then turned it out onto the rack to cool completely. And, here's where the sad story ends. In its inverted position, it looked perfect! You couldn't tell that it had fallen. At that point even if it was a mess when I cut it, I'd just put a bunch of pieces in each bowl, cover them with enough ice cream and berries and no one would be the wiser. But, even when I sliced it, there was no hint of its condition. It was a Christmas Day miracle in June.
Even though it all turned out well in the end, I was still perplexed by the whole thing and wanted to try and figure out what had happened. I'm not quite sure why I thought to do this, but I checked the Best By date on the flour. I'm guessing that the 2 1/2 year old cake flour may have had something to do with my baking disaster. Note to Self: Only use fresh ingredients. And, it's better to check for freshness before you use an ingredient, not after.
I'm happy to report that I made the cake again this week (with fresh all-purpose flour), and the cake was a success.
It's easier to get all of the ingredients prepped first. Zest and juice the lemons, whisk the eggs, and sift the flour before you start mixing everything. In the end, this recipe uses the ingredients suggested by the Ritz recipe (with just the addition of vanilla) but follows a lot of process defined by Cooks.
The results? Cake heaven. This pound cake has a perfect texture. Seriously, even the first cake in all of its deflatedness it was wonderful to eat. The subtle lemon flavor is a perfect offset to the sweetness. And while the recipe doesn't actually call for a pound of each ingredient (like its original namesake), it does have a good amount of butter and sugar. Perfect taste and texture. What more could you ask for in a cake?
This is one of those cakes that disappeared quickly, one little shaved-off slice at a time.
Happy Entertaining!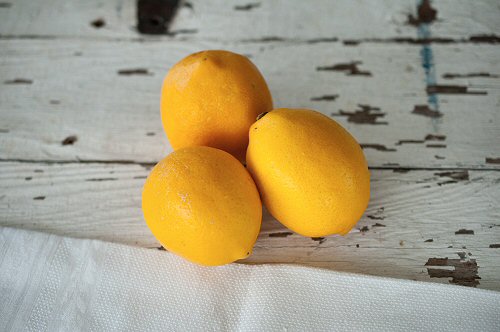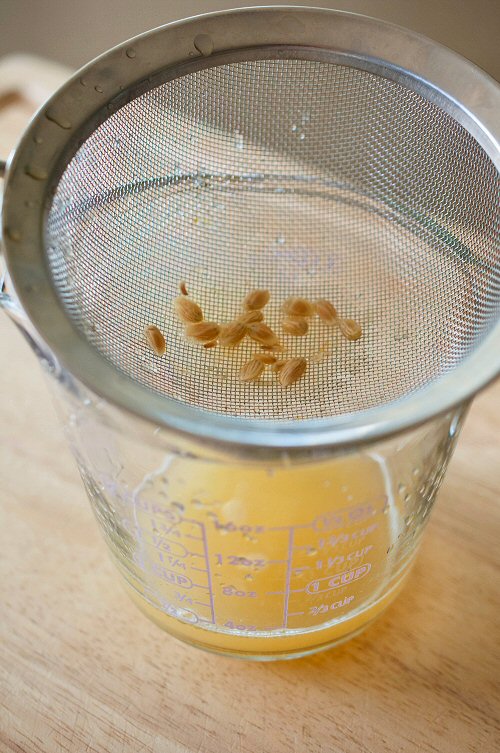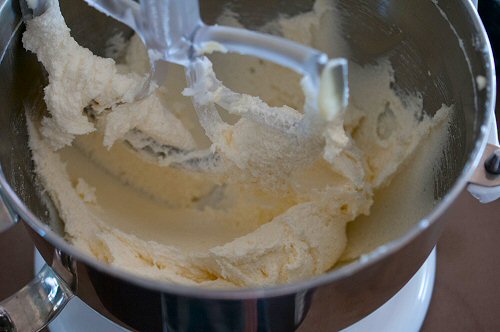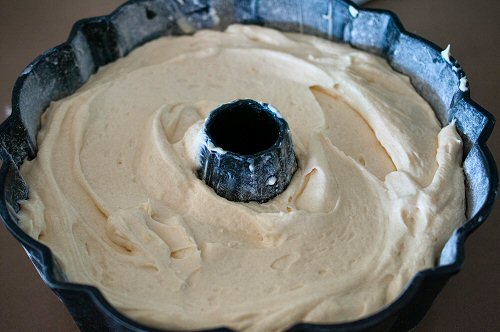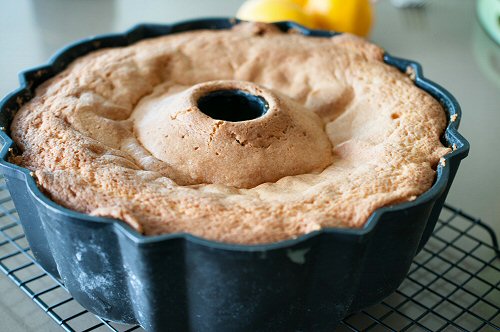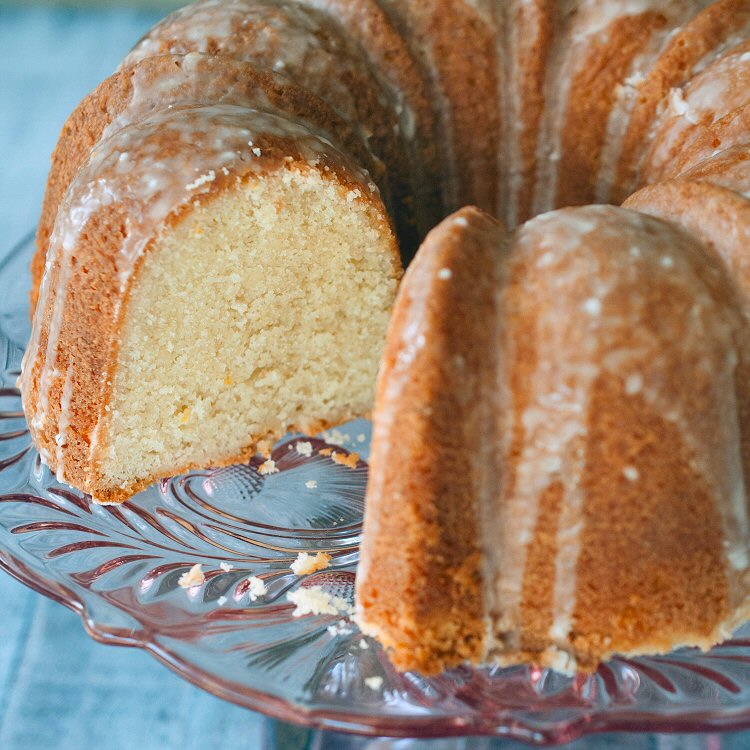 Click here to get recipe