Making The Perfect Grilled Cheese Sandwich
A friend asked me recently what my "signature dish" is.  That one stumped me.  I had never stopped to consider that I might have some food that I'm known for.
And, then it occurred to me.  I'm known for my grilled cheese sandwiches.  At least with the discerning "under 12" crowd.  And a few adults that love a good cheese sandwich.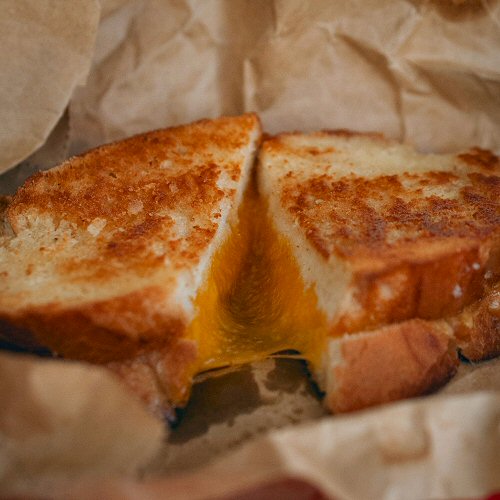 I don't remember exactly when I honed my technique.  I do know that in college, and in the lean fiscal years after, I made all my grilled cheese sandwiches with Velveeta.  I'm happy to report that my taste in cheese has improved slightly over the years.  Now my cheddar cheese of choice is Tillamook (spoken like the Pacific Northwest girl that I am).
Over the years, I have gotten a lot of practice at making these sandwiches for kids of all ages.  I like to think that I'm personally responsible for saving several children from a life of complete malnutrition and starvation when their picky eating habits limited their choices.  And, I think I've also provided a cure to more than one hangover on weekends when the night-before-party often warranted a good grilled cheese sandwich the next day.
To say that mastering a perfect grilled cheese sandwich is easy is rather an understatement.  It's really not difficult.  It just takes a little bit of know-how and patience.
Steps to the Perfect Grilled Cheese Sandwich:
Select a good cheese.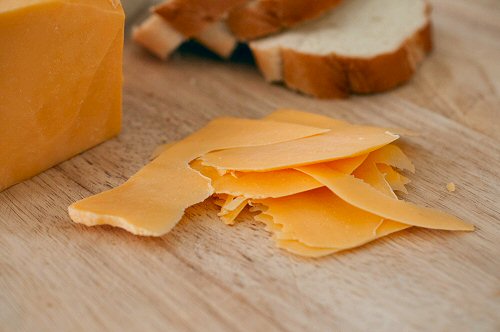 Slice the cheese thin, and then layer it a bit.  This will enable it to melt the way you want it.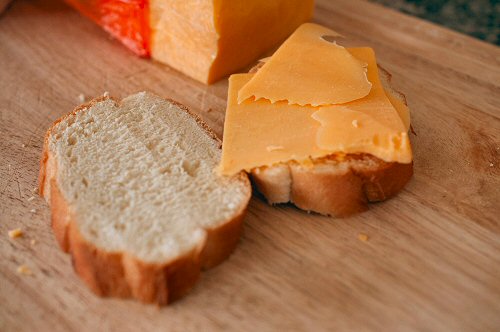 Butter the outside of the bread, on both sides.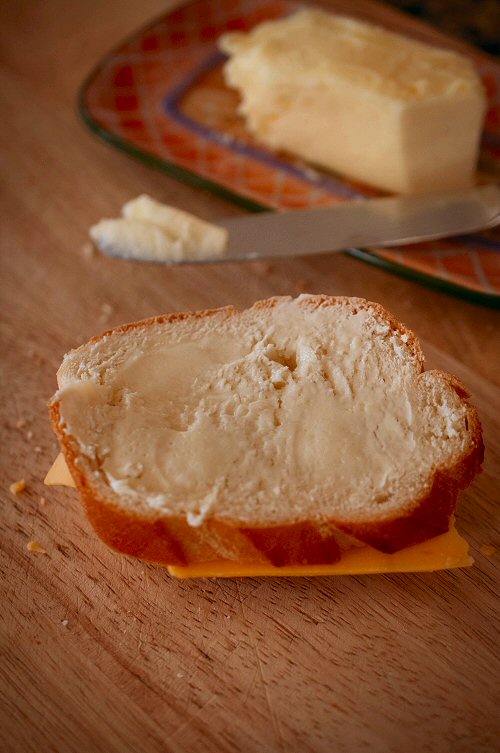 Cover the pan when you're cooking the sandwich.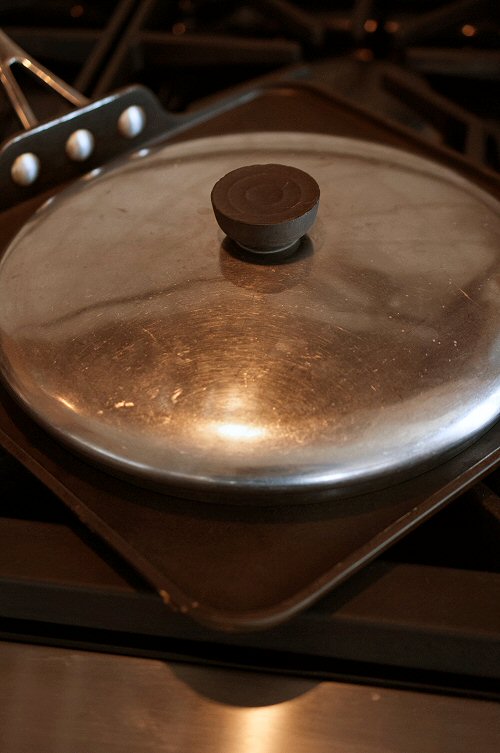 Set the heat so it's hot enough to toast the bread but low enough to slow cook the sandwich so the cheese gets perfectly melted and oozy.  On my stove that's medium-low.  You'll probably need to let the sandwich cook several minutes on each side.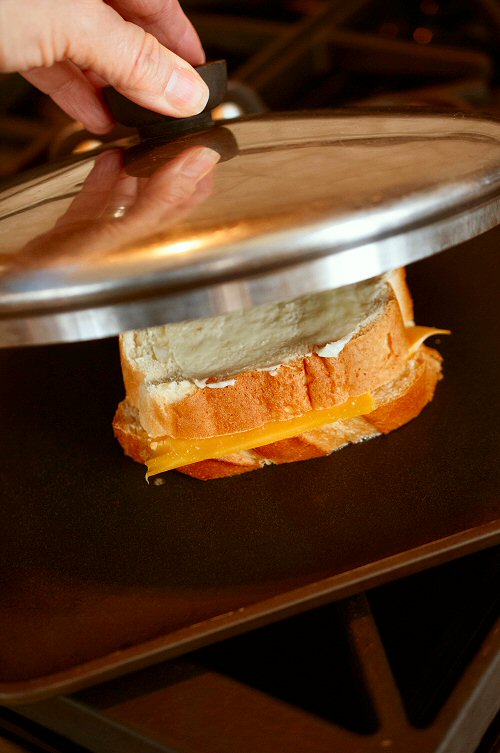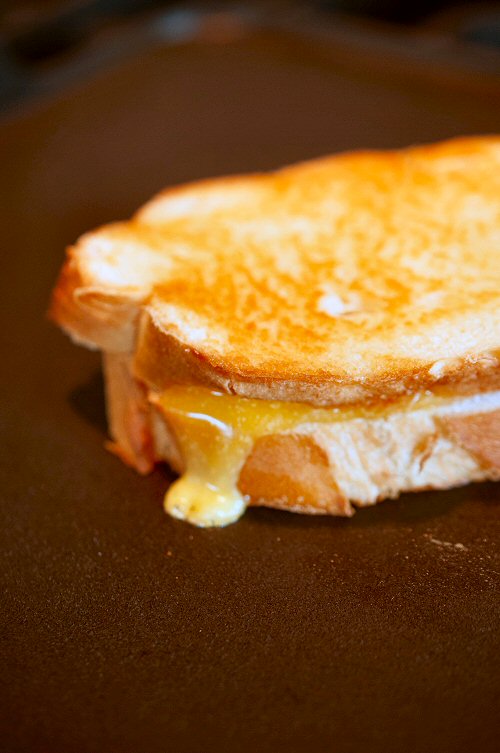 You can add a variety of ingredients to these sandwiches:  Ham, bacon, tomatoes, or tuna fish salad.  Whatever you like can easily be melted into this sandwich.  Because, as they say, variety is the spice of life.
Serve with a bowl of tomato soup and make it a meal.
Happy Entertaining (people of all ages!)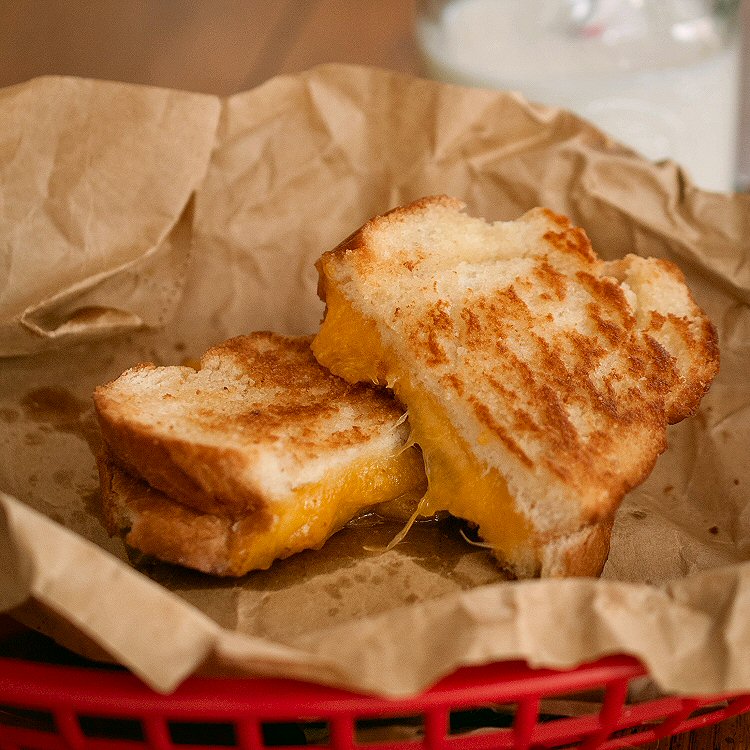 Click here to get recipe