Hummingbird Cake (Just a Funny Name – No Birds Were Harmed)
The original recipe for Hummingbird Cake was submitted by a reader and first appeared in Southern Living magazine in 1978.  It was included in an article titled, "Making the Most of Bananas" with a great lead in about the virtues of bananas.  Since then, it holds the title for the magazine's "most requested recipe."  Back in the day, this cake recipe also supposedly won numerous blue ribbons at various county fairs.
I made Hummingbird Cake recently for dessert during our girls weekend retreat.  It's a good cake for a large group because, due to its sweet and rich flavor, a little goes a long way.  A 9″ cake easily fed our group of 10 with plenty left for the next day.  (Which was breakfast for some.)  It makes a moist cake and all the flavors mix well without being a "tropical" cake that you might expect from the ingredients.
The only changes I made to the original recipe were to make it a 2-layer cake rather than a 3-layer as the recipe directed, mainly because I only had two round pans.  I also used my frosting recipe rather than the one the recipe provided.
Not sure where the name comes from although some speculate it might be because it is a sweet cake and maybe there's a correlation between the cake's sweetness and the nectar that hummingbirds are drawn to.  I don't know if that's true or not, but our friends made several wisecracks about how many hummingbirds were sacrificed in order to make the cake.
This is a nice springtime dessert, if for the name alone.
Happy Entertaining!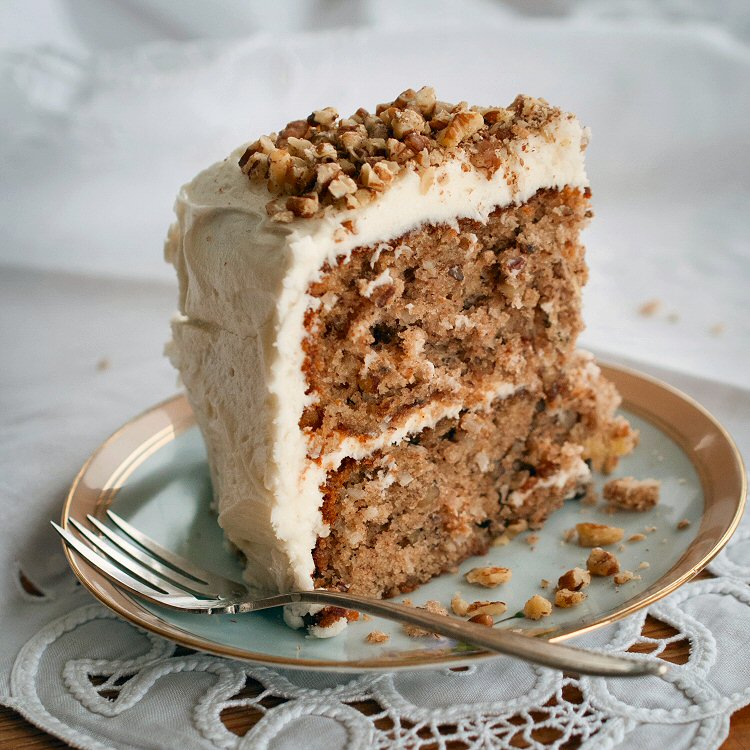 Click here to get recipe