Homemade Carrot Cake – A Labor Of Love
This cake is a labor of love.  By that, I mean it's a lot of work.  But I love carrot cake, so I put myself through the effort so that I can enjoy the end result.  Cakes with a lot of flavor and texture are my favorite, which means this one tops my list.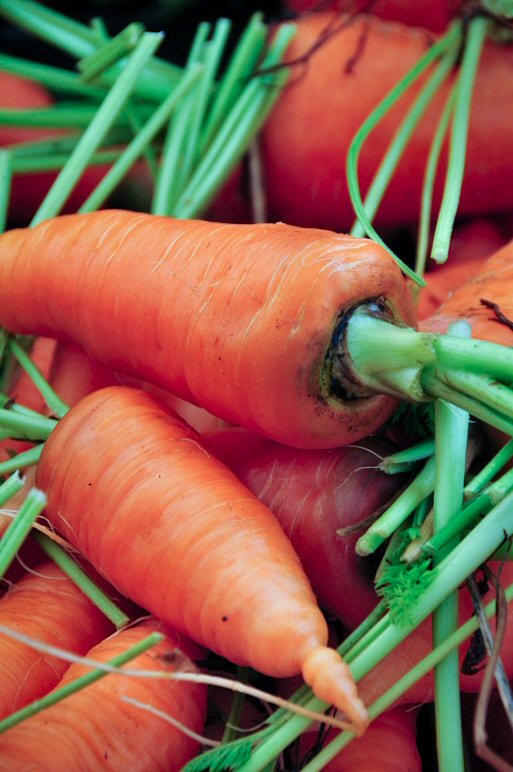 Until now, I've always thought of this as a "winter cake."  Maybe because it's a dark cake with lots of oomph to it, so it has always seemed like something you eat during sweater season.  Or, maybe it's because it's my favorite cake, and the one I always want for my birthday, and my birthday is in December.  But I had an "aha moment" last week that this would actually be a great Easter dessert.  You know, carrots…bunnies…spring.
I've had this recipe in my file for years.  Or, decades, to be more accurate.  Someone I used to work with gave it to me.  At some point, I couldn't find it and went searching online for a similar recipe.  The one thing I remembered about it was that it called for pureed and grated carrots.  I couldn't find the same recipe online, or even a recipe that used both pureed and grated carrots, so I was relieved when a year or so later I came across my old, faded copy of the recipe tucked away in one of my (many) recipe folders.  My original copy was so faded that it was barely legible.
As I stated earlier, it's not a simple cake to make.  I find it's best, and a little less overwhelming, to make it over two days.
Day 1.  By baking the cake layers ahead of time, it allows you to refrigerate the layers overnight before frosting them.  And, just as importantly, it allows you to get the really messy part out of the way long before you're greeting guests at the door.  As you can see from this picture, the effort that goes into the layers is a slightly messy undertaking.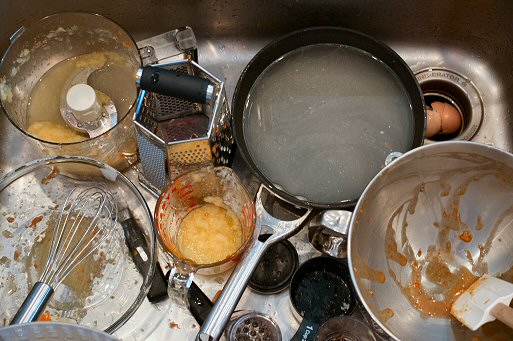 Nice to have that out of the way on Day 1!
Day 2.  The effort on the second day is less complicated.  All that's left at this point is to make the frosting and put the cake together.  Because I know this step can be intimidating to some, here's a great link from one of my favorite sites:  Food52.  If you've never checked it out, it's a great site full of useful tips. In this case, it provides some great tips on mastering a layer cake. For this cake, I opted to make it a two-layer cake.  By baking it in 2 pans, I eliminated the need to split the layers.  Food52 provides a trick for cakes like this which is the concept of The Magical Crumb Coat.  By applying a thin layer of frosting to purposefully trap the crumbs, and then refrigerating it for about an hour, I was able to get a clean "top coat" without any pesky crumbs.
For Easter, rather than try and make carrots out of frosting, like you see on so many bakery cakes, I turned to some of the creative people on Etsy for a cake topper.  You can see some of my choices on my Pinterest board.
Happy Entertaining!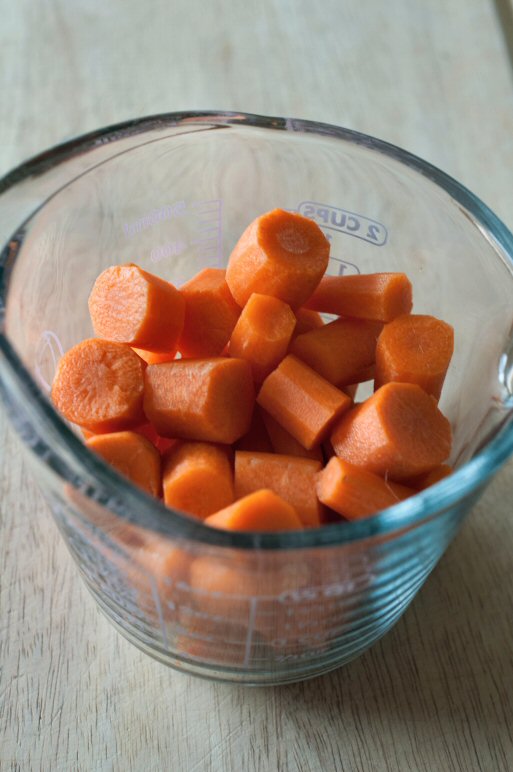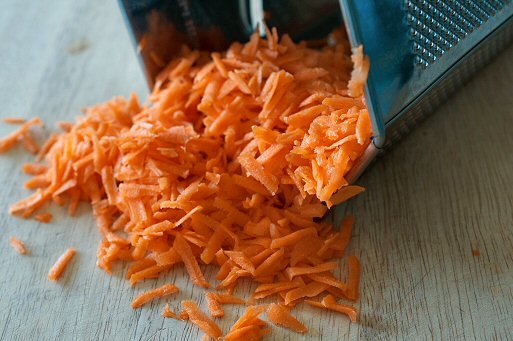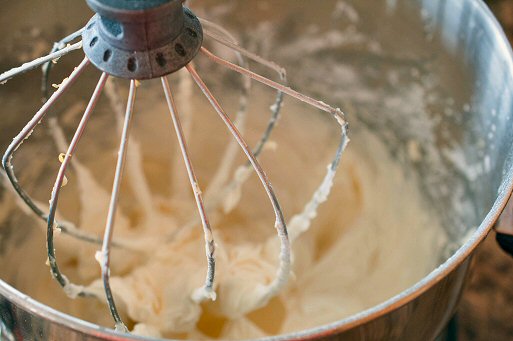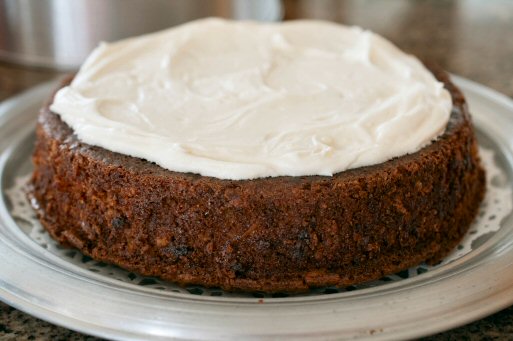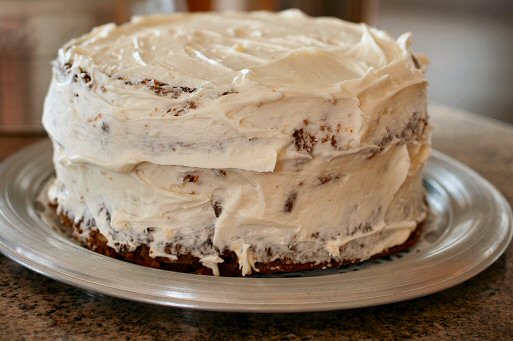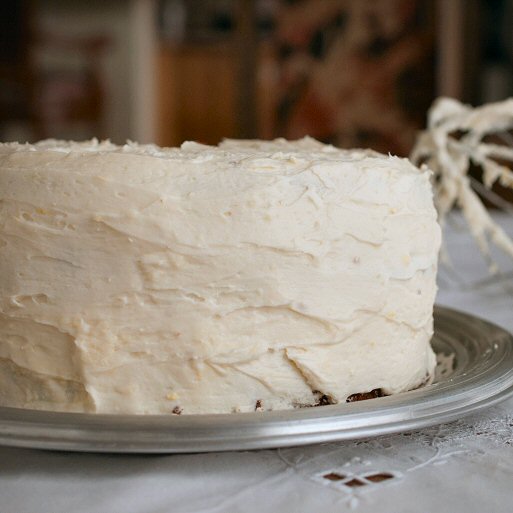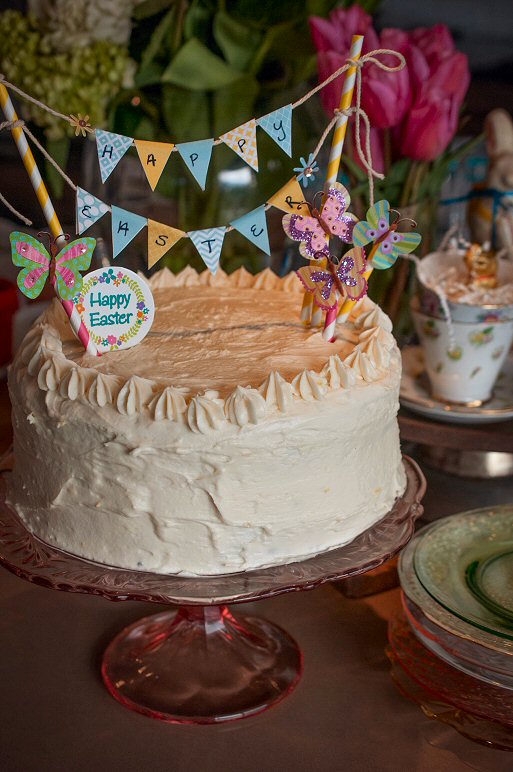 Click here to get recipe