Girls Weekend
What do you get when you have a group of longtime friends, together for an entire weekend, away from jobs and kids and housework and every day life?  A pretty darn good time.  When you add snow, cocktails, a rousing round of Cards Against Humanity AND the knowledge that no one has any place to go for 3 days, you get one heck of a fun adult slumber party.
There were 8 of us.  Well, 9 if you include the Bartender who bravely "volunteered" to stick around for the weekend and do one of the things he does best:  Tend the bar.
I wanted a menu that provided good, warm "comfort food" for the main course and meals that easily fed a large group.  And, because this was a group of friends that hadn't all been together for a while, I wanted food for the weekend that allowed me to do a lot of the work ahead of time so that I could spend the time with my friends rather than just in the kitchen.  This menu fit the bill for Friday night:
And here's what our party planner looked like:
Day Before:
Got all the grocery shopping done
Started setting the table
Day Of / Morning:
Finished setting the table, including the friendship quotes place cards
Made the cake layers for Saturday night's dessert
Made the broccoli cheese sauce for Saturday night's dinner
Started the meat marinading for the beef stroganoff
Made the Tangerine Mousse
Day of / Afternoon:
Started the stroganoff cooking
Started the rolls in the bread maker
Took a break to help shovel the driveway so we could get the cars the last 10 yards to the house
Shaped the bread dough into rolls and let them rise for about 45 minutes
Just Before Serving:
Got a little distracted (perhaps it was the blueberry martinis) and started the noodles (for the stroganoff) a little later than I should have.  It takes a few minutes to get a big pot of water to boil.  We just used the time to open bottles of wine, light the candles and have another martini.
Baked the rolls for 18 minutes
Started the water boiling for the peas
Got everything into serving dishes, everyone seated at the table, and dinner was served!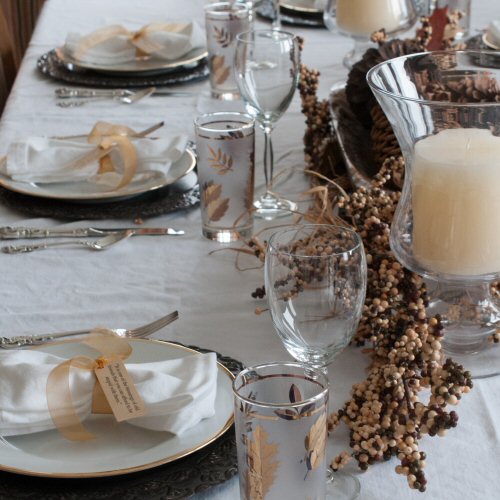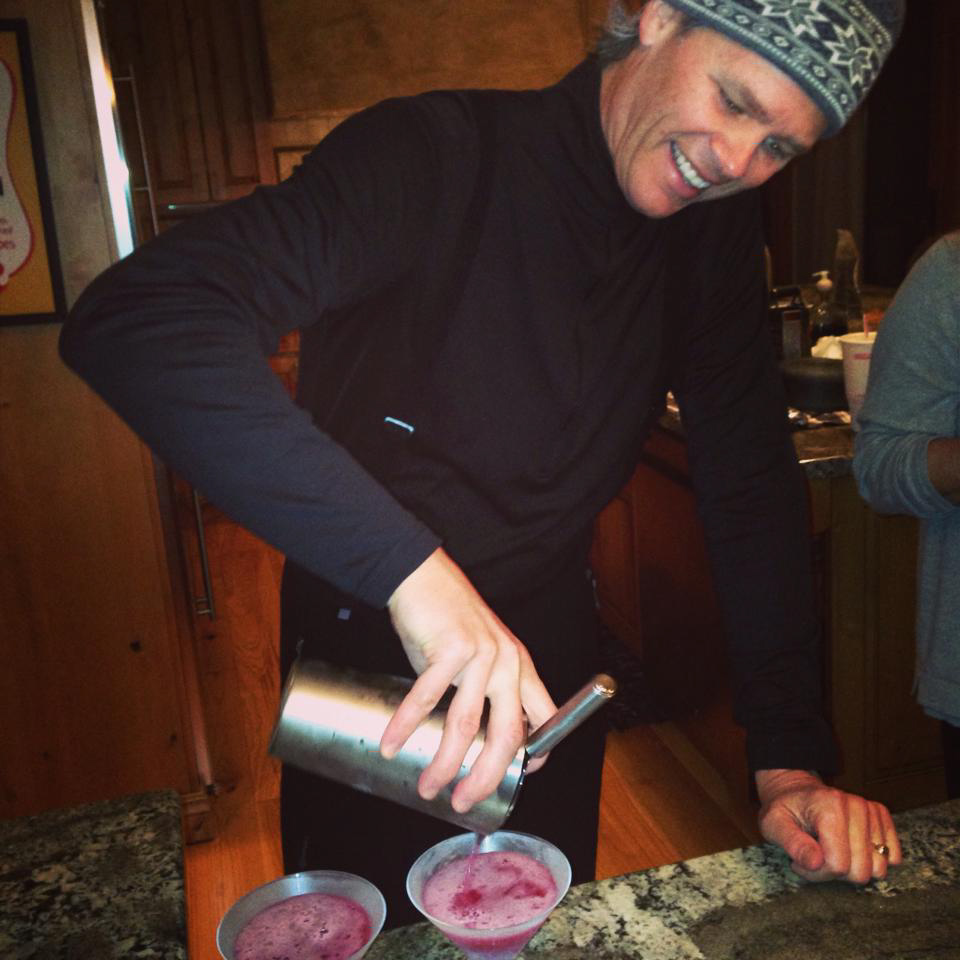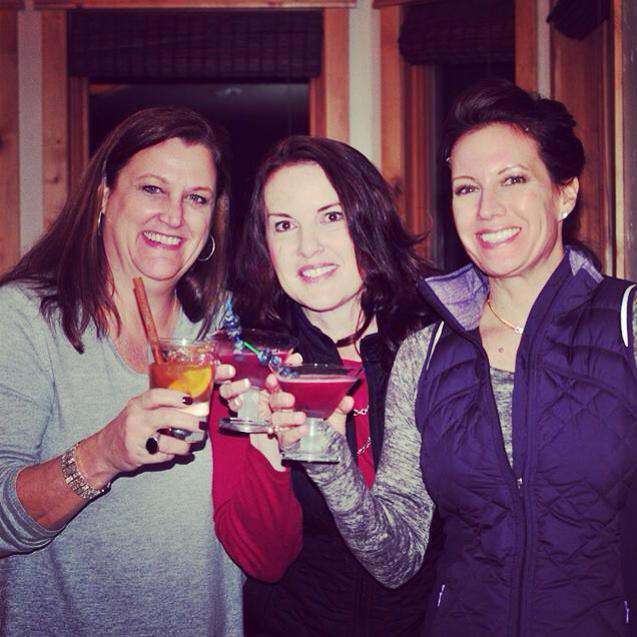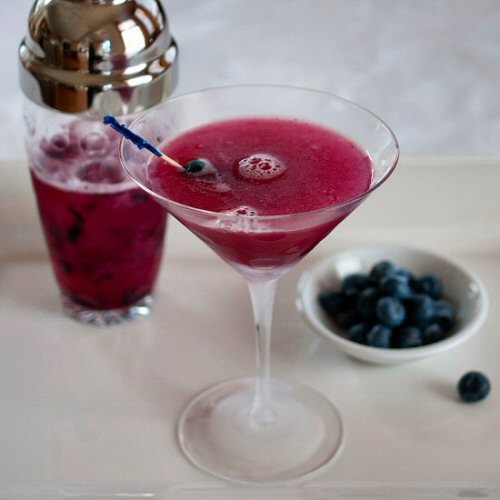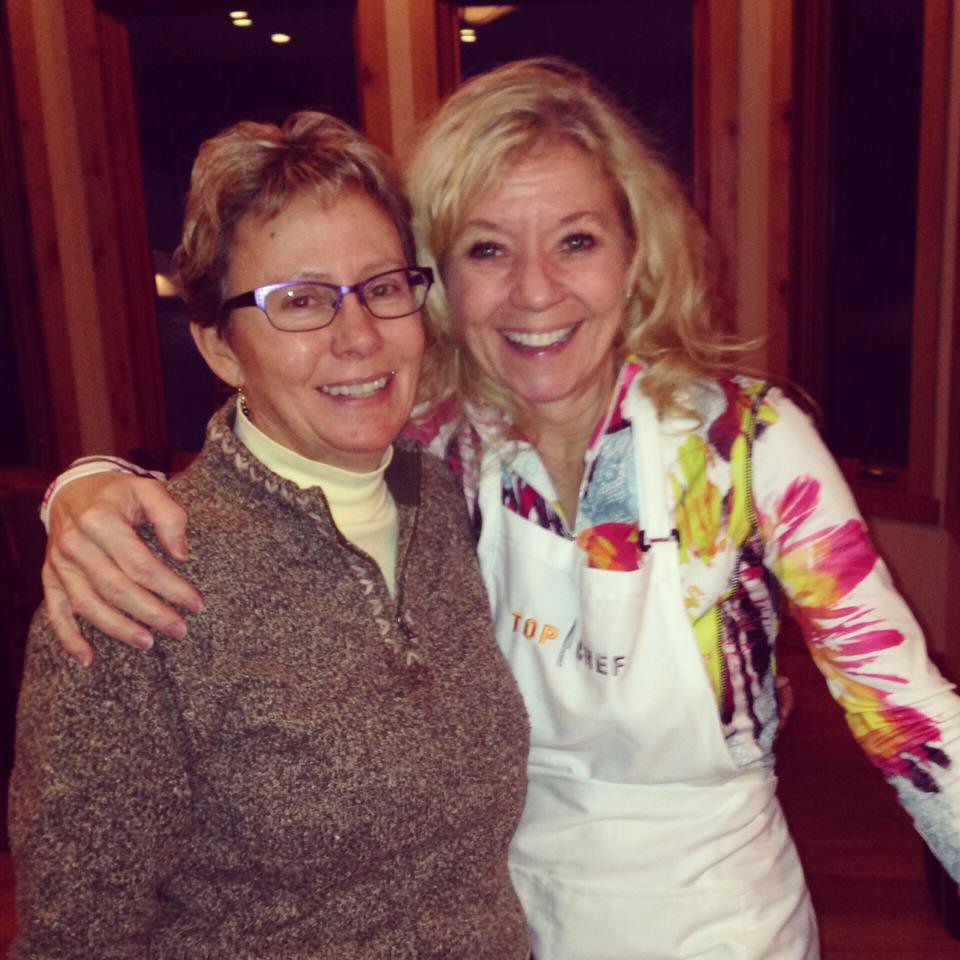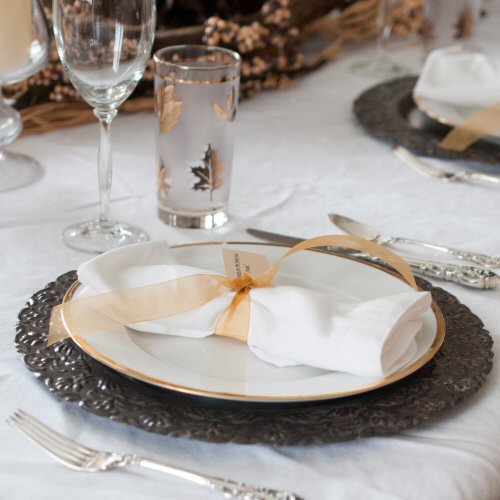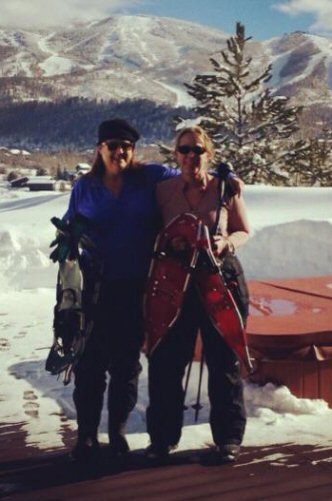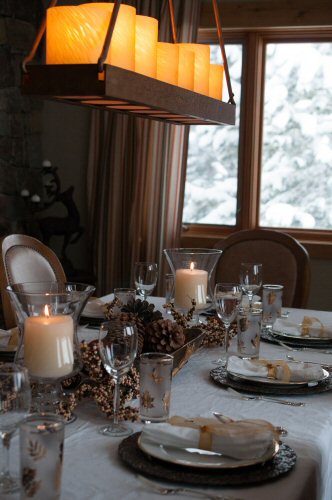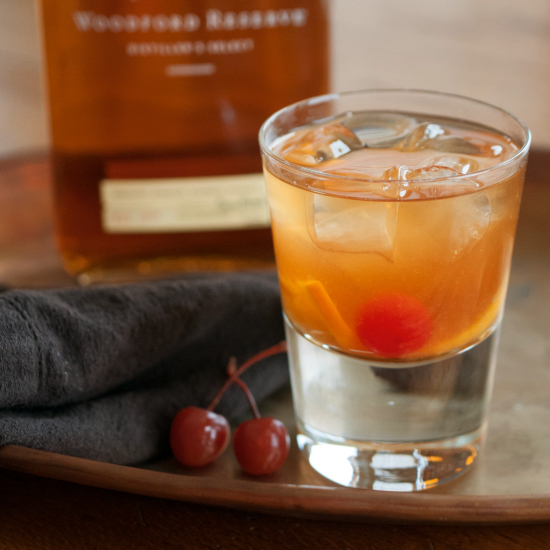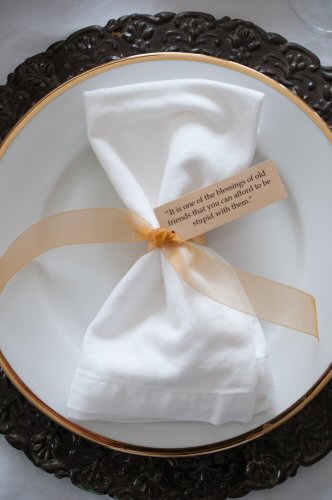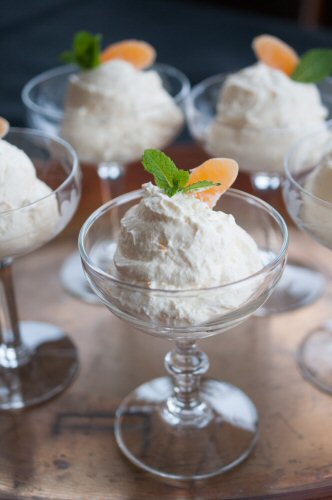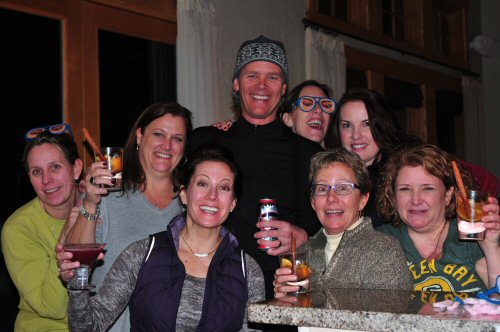 Happy Entertaining!