Happy Birthday America!
Everyone loves a birthday party, it seems.  And when it's the good ol' US of A that's having the birthday, we just can't help but put on our party hats.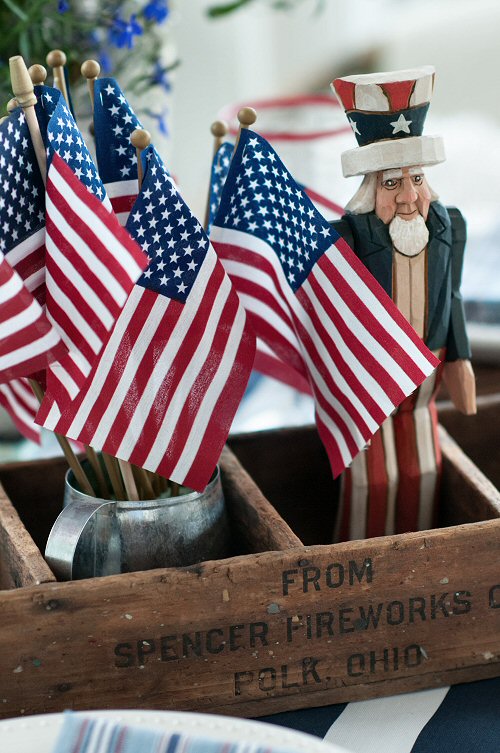 Think about how different our annual celebration would be if the forefathers had signed the Declaration of Independence in, say, January.  Besides the fact that we wouldn't know it as the Fourth of July (instead we would be painting banners that read something like "Happy Sixteenth of January!", which clearly does not roll off the tongue quite like the Fourth of July does), we wouldn't associate it with barbecues, lemonade, or strawberry desserts.  It's hard to even fathom.  The only saving grace would be that, since the days are short in January, we'd be able to watch fireworks while we eat dinner.
So, as we near the Fourth of July and all the celebration that comes with it, I'm grateful for our forefathers' forethought and consideration for getting down to the business of independence in the summer rather than the winter.
Here's what's on our Fourth of July menu this year:
MENU
Baked Beans
Corn on the Cob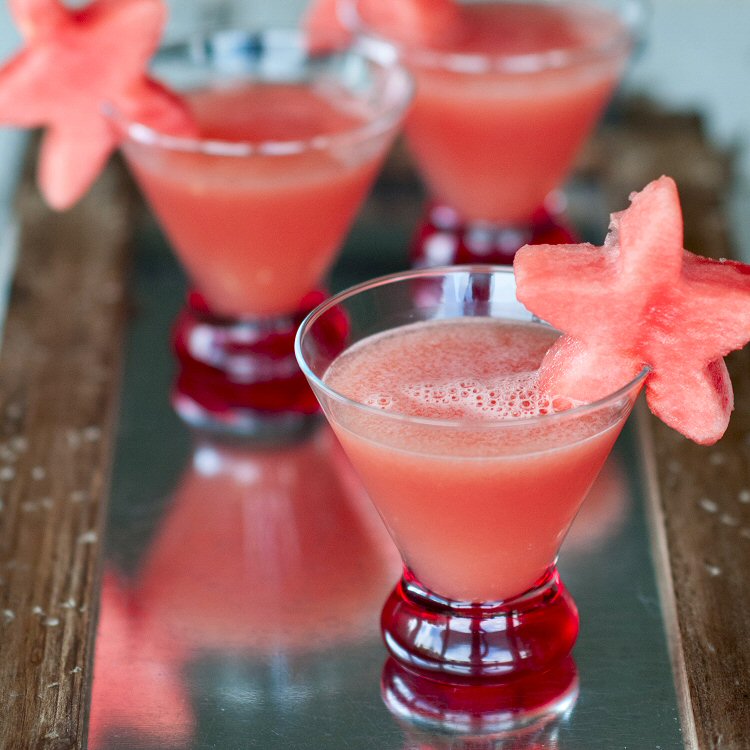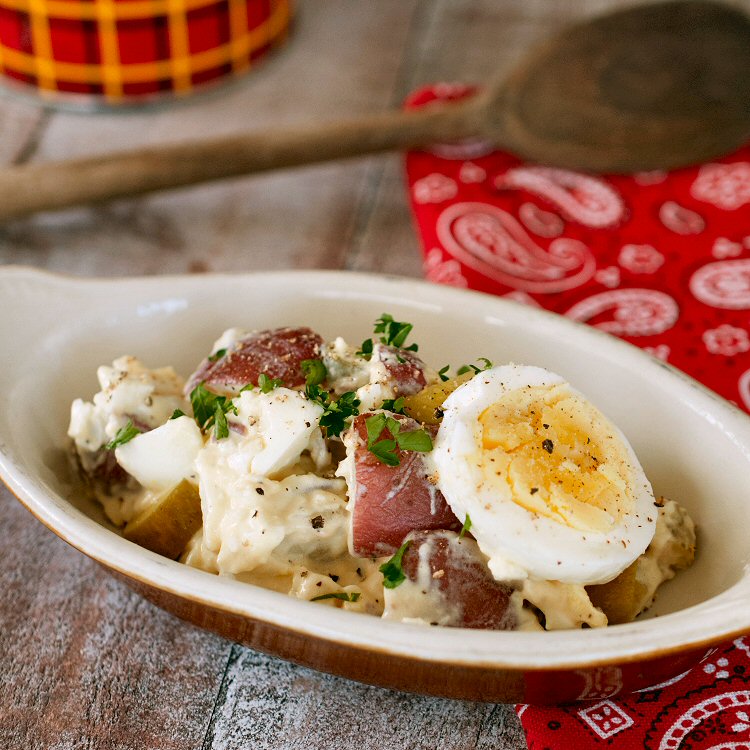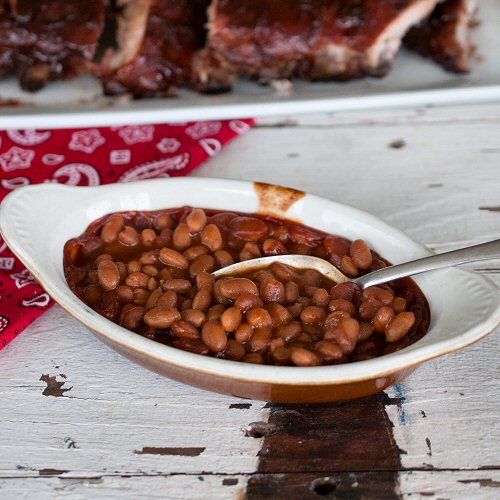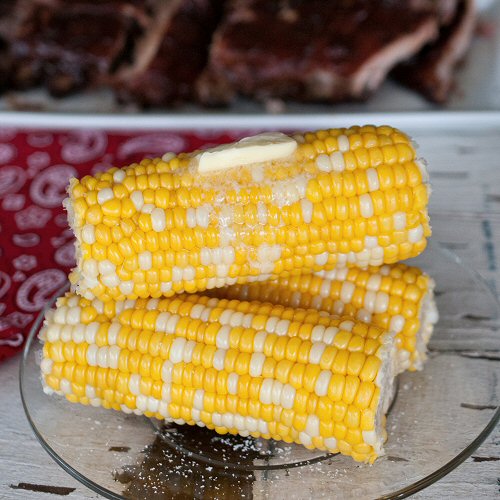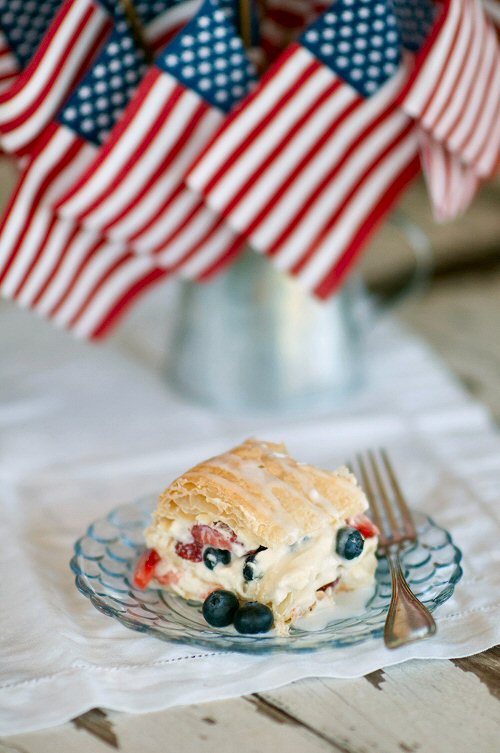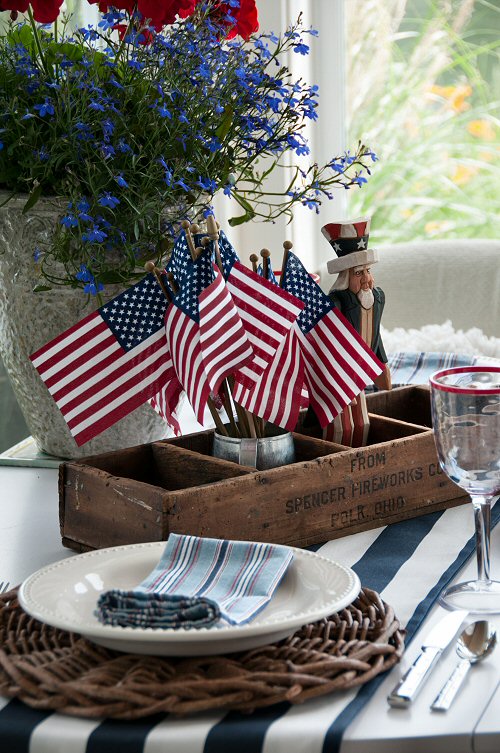 I've tried cooking corn on the cob many different ways.  But this is the method that I like the best.
When it comes to preparing baked beans, I start with a good brand of canned beans (I like Bush's, even if their commercials with the talking dog are kind of sophomoric).  I just dump the can into an oven-proof dish, cover with foil, and bake for about an hour.  I remove the foil and cook for about another 15 minutes.  I remove them from the oven and let them sit and cool slightly before serving.  Someday I'm going to make them from scratch, but right now I'm glad to have a side dish that I can serve that doesn't take a lot of time or energy.
Need more inspiration for all things red, white and blue?  Check out our 4th of July board on Pinterest.
Happy Entertaining!