Caramel Layer Chocolate Squares: Bake 'Em, Serve 'Em, Take a Bow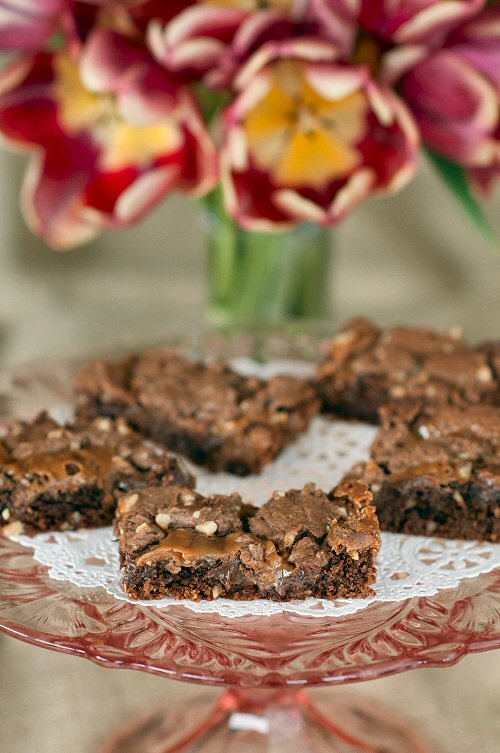 There's a reason I waited so long to make these Caramel Layer Chocolate Squares.  And, I almost didn't tell you about it because in doing so I'm going to disclose how lazy I really am.  But here it is.  I didn't want to unwrap a whole package of caramels.  I'm not a patient person and the task of taking the caramels out of those little cellophane wrappers is just a little slow and tedious for me.
My mother-in-law gave me this recipe.  A long time ago.  And I've had it in my file ever since waiting for the right burst of energy that would motivate me to take on the caramels.  So, when I saw caramel bits at the grocery store, the first thought I had was, "I'm going to make that recipe!"  Seriously.  Didn't make them for years because of the effort involved in caramel unwrapping but made them as soon as Kraft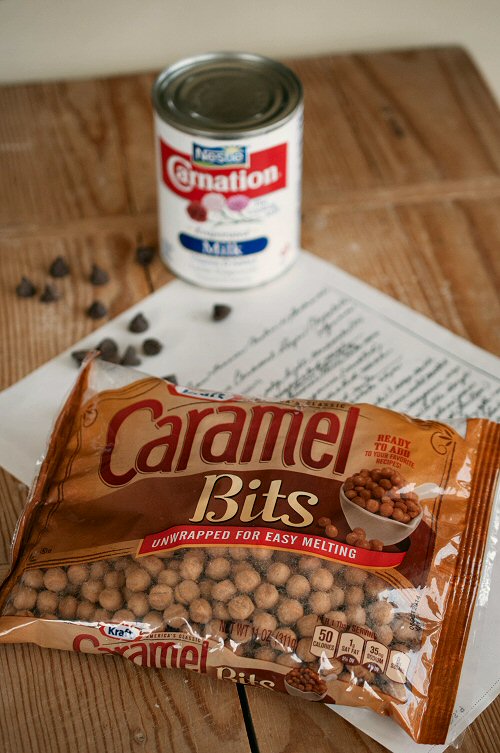 provided me with an easy way out.  It makes me fear I'm about to qualify as a card-carrying member of the Lazy People Club.
Her recipe called for baking it all in the microwave.  At the risk of completely contradicting myself and my earlier comments about preferring to take the simplistic route, I have to admit I'm really not a fan of baking in the microwave.  Not sure why exactly.  While I don't have the patience to unwrap a bag of caramels from their wrappers I do prefer to bake something in the oven even though it takes 3 times as long as doing it in the microwave.  Apparently what I lack in patience I more than  make up for in contradictions.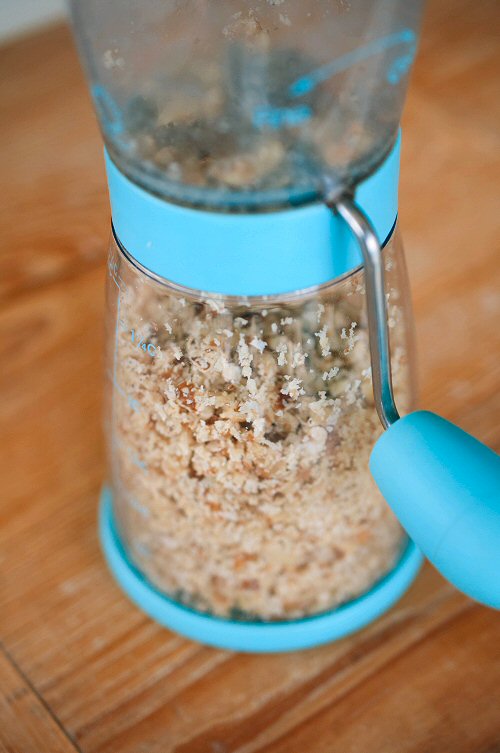 If you're like me and tend to think that a recipe has to be made from scratch to be good (meaning that it doesn't call for a cake mix), this is one time when you should make an exception.  It comes together quickly and bakes up to be a real crowd pleaser.  If you don't really consider yourself a baker, but you're on the hook to bring the dessert to some potluck or dinner, this is the dessert for you.  Easy to prepare and you can almost count on someone asking for the recipe.
Happy Entertaining!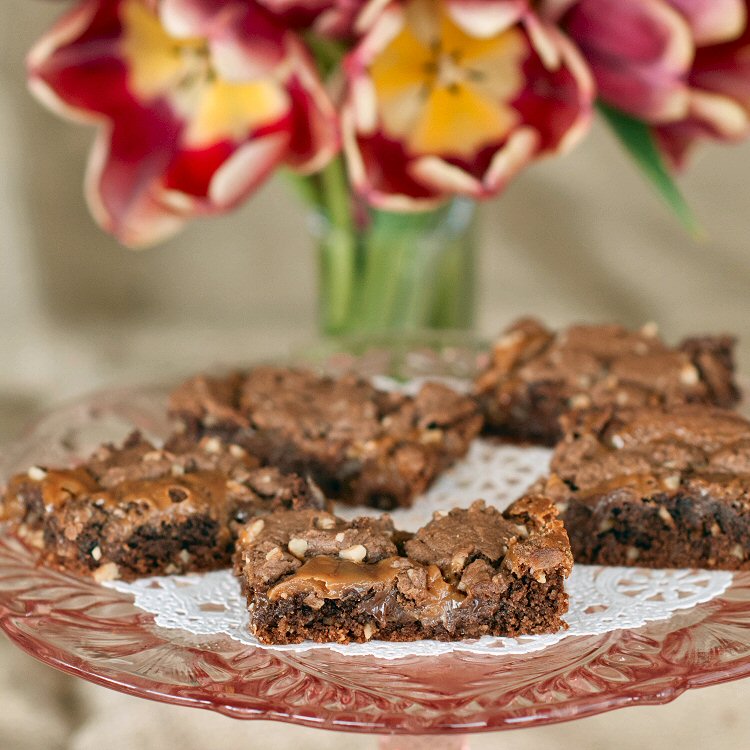 Click here to get recipe