Chocolate Chip Cookies to Covet
This is a pretty bold proclamation, but I think these are the best chocolate chip cookies in the world.  I mean, I know this is almost sacrilege, given that the chocolate chip cookie is an American icon and so many of us have our own definition of the best one.  If you don't like nuts in your cookies or if you think chocolate is an inconsequential part of a chocolate chip cookie, then this probably isn't the recipe for you.  However, if what you want in your cookie is lots of nuts and chocolate in each bite, keep reading.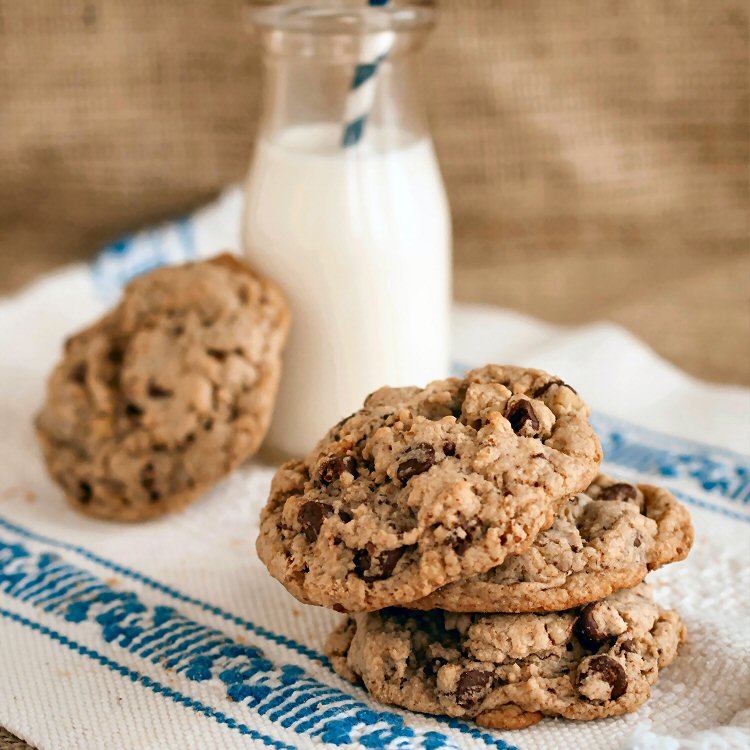 This recipe is adapted from a wonderful cookbook called The Pastry Queen
.  The name alone probably tells you what you need to know about the recipes.  The author, Rebecca Rather, owns a bakery in Fredericksburg, Texas.  If you've never been there, you'll get a sense for the town from her recipes.  Scrumptious Southern baking at its finest.
The book was given to me years ago by my sister-in-law Lisa.  While browsing through it the first time, I came to a screeching halt on the recipe for chocolate chip cookies.  I think Rebecca had me at "one tablespoon vanilla," because I'm sort of a believer in adding an extra splash of vanilla to recipes.  After I made these cookies the first time, I've never gone back to any other recipe.  (And god knows I've tried my fair share of them.)  I've tweaked the recipe ever-so-slightly over the years.  These cookies turn out perfectly every time and are always a hit with everyone who tries them.
We recently took a tray of them to a potluck and they disappeared quickly.  For all of you who asked for the recipe, here you go!

I've made these cookies countless times.  For something different, and thinking in terms of creating more cookies than the original recipe, I tried using my small ice cream scoop (just over an inch in diameter).  The smaller scoop makes the cutest little chocolate chip nibbles with the same delicious taste as their larger counterparts.  The recipe contains baking times for both large and nibble-sized cookies.
These cookies freeze wonderfully well.  I actually freeze some of them as soon as they cool so I can keep a stash in the freezer for the Bartender (who will only share them with our guests after some arm-twisting).
Happy Entertaining!
Click here to get recipe