A recipe from EntertainingCouple.com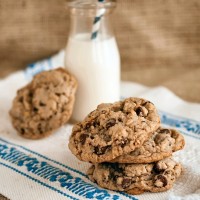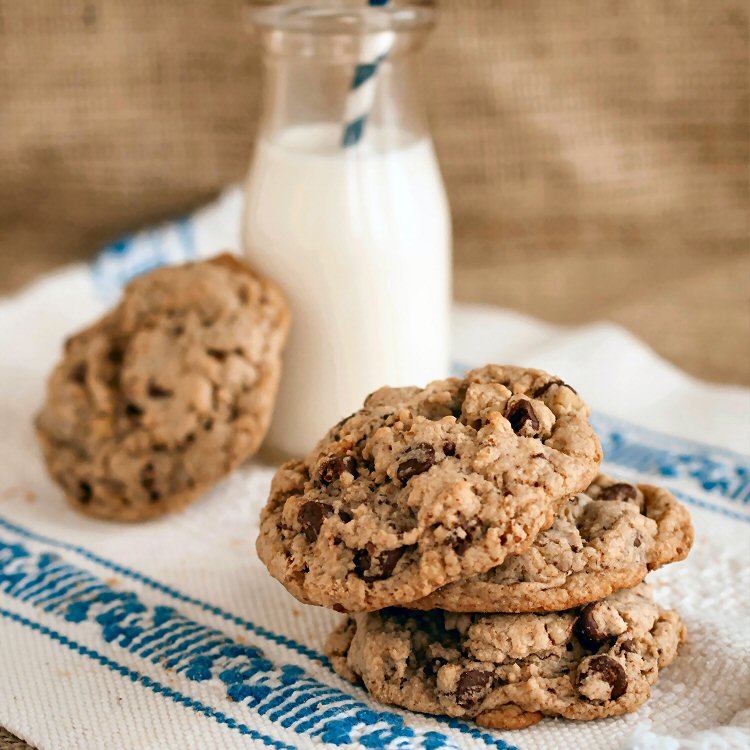 Favorite Chocolate Chip Cookies
I've been making this chocolate chip recipe for years. They always disappear quickly. For for all of you who have asked for the recipe, here you go! Read our post for more info...

Recipe
Ingredients (makes about 2 dozen large cookies or 4 dozen small cookies):
1 1/2 cups walnuts
1 1/2 cups pecans
1 cup unsalted butter, at room temperature
1 cup firmly packed dark brown sugar
1 cup sugar
2 large eggs, at room temperature
1 tablespoon vanilla
2 1/3 cups all-purpose flour
1 teaspoon baking soda
3/4 teaspoon salt
3 cups chocolate chips
Directions:
Place an oven rack in the middle of the oven and preheat to 350 degrees.
Arrange the nuts in a single layer on a baking sheet and toast for 7 – 8 minutes, or until fragrant.  Don't overcook them or let them get too brown. You just want a light toasting.  Cool completely and then coarsely chop.
Line a baking sheet with parchment paper (or grease generously with butter or cooking spray).
Using a standing mixer fixed with the paddle attachment, cream the butter and both sugars on medium speed for about 1 – 2 minutes, or until light-colored and fluffy.  Add the eggs and beat on medium speed for another minute.  Add the vanilla and beat well.  Sprinkle the baking soda and salt over the dough, and then add the flour.  Mix on medium-low speed until fully blended.  Using a low speed, mix in the chopped nuts and chocolate chips.  (Don't be surprised if your mixer groans a bit at this point.  But just a few rotations and the nuts and chocolate should be mixed in.  You can always mix by hand using a rubber spatula, if your mixer protests too much.)
To get uniform shape and size, use an ice-cream scoop.  But you have a choice on which size you use, depending on how many cookies you want and what size cookie you want to make.  You can either use a large scoop (about 2 1/4″ in diameter) or a small scoop (a little over 1 1/4″ in diameter).  For both, drop the dough onto the prepared baking sheets, spacing them about 1″ (for the small) or 1 1/2″ (for the large) apart.  Bake 7 – 8 minutes for the small or 10 – 12 minutes for the large, or until the cookies are brown around the edges (and on the bottom).  Don't overcook.  The cookies are done if they are brown around the edge and bottom, so don't cook until they are brown on top.  It's okay if they are still a little soft in the middle.  Depending on your oven, you may need to rotate the cookie sheet halfway through baking for even browning.  Let the cookies cool slightly (and "set") on the cookie sheet before transferring them to a rack to cool completely.
Repeat with remaining dough, cooling the baking sheet between batches.  Go ahead and re-use the parchment paper.  Just wipe any visible oil droplets or baked crumbs from the parchment paper between each batch.
* Cook time is for each batch (large cookies); for small cookies each batch is 7-8 minutes.
Hostess' Hint:  These cookies can be kept in the freezer in an airtight container for up to a month.
Total time: 1.5 hr | Prep: 45 min | Cook: 10-12* min