Fall Is Here – Time for Chicken Corn Chowder
There are very few things I enjoy as much as a fall day.  A real fall day, when the temperatures are cool, the leaves are turning color and there's a freshness in the air.  You won't see me objecting when the weather sends a memo that says "Today is a day made for hunkering down and cozying up."  I am very happy to oblige and stay indoors, pull on a sweater, build a fire, and prepare something to eat that warms from the inside out.
Probably one of my favorite things to make, for us and for guests, is soup.  Besides the wonderful aroma that comes from a pot of soup simmering on the stove, it all seems so communal and welcoming to me.  There's just something about it all that says "share."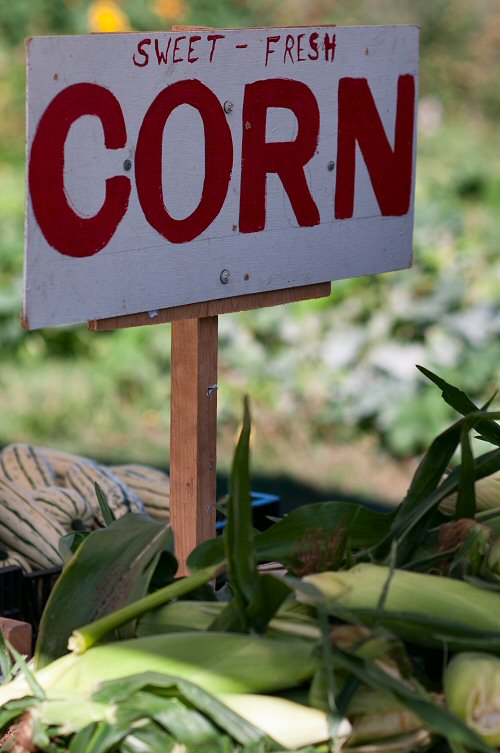 According to one website, soup is probably as old as cooking itself.  Something as simple as combining a variety of ingredients in one pot to make a nutritious, filling and satisfying meal, over the centuries, has fed the rich and the poor, the sick and the healthy around the world.  The different types of soup evolved with different cultures and local ingredients and tastes.
I mean, Campbell's would not have used "Mmmm, mmmm, good" as their slogan unless it was, right?
I've been making this chicken corn chowder for so many years, I've sort of lost track of what inspired me in the first place.  But I can tell you what inspired this particular pot of soup was a trip to a local farm stand and the fresh, local corn I found there.
The other thing I like about this recipe is that it's a great way to use leftover roasted chicken.  We'll roast a chicken one day and then make this soup the next.  But a whole, roasted chicken from the deli at the grocery store works just as well.
We don't eat a lot of bacon, so I always need to buy some when I'm making soup that uses it in the stock.  I'm so happy now that I can buy bacon by the slice at the meat counter in many grocery stores because it means I can just buy as much as I need.  But, since they usually have more than one type of bacon, it means having to choose.  I have found over the years that the type of bacon you use can alter the taste of the soup.  For this pot of soup, I used an alder smoked bacon, and the soup had a wonderful smoky flavor to it.  Any bacon will work but if you are looking to infuse a certain flavor into it, think about which kind of bacon you buy.
Serve with a simple salad and a focaccia bread to make it a real meal.
Happy Entertaining!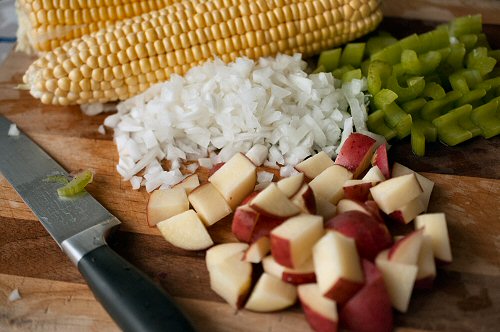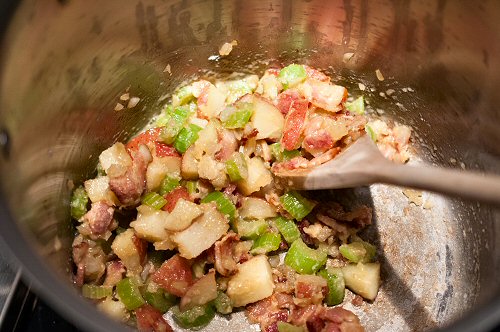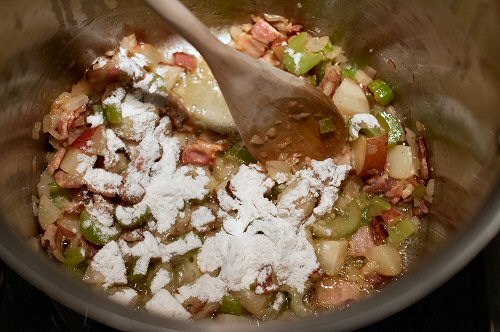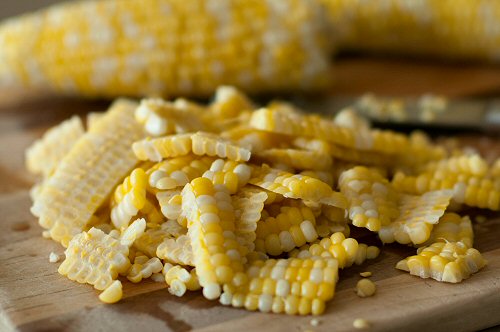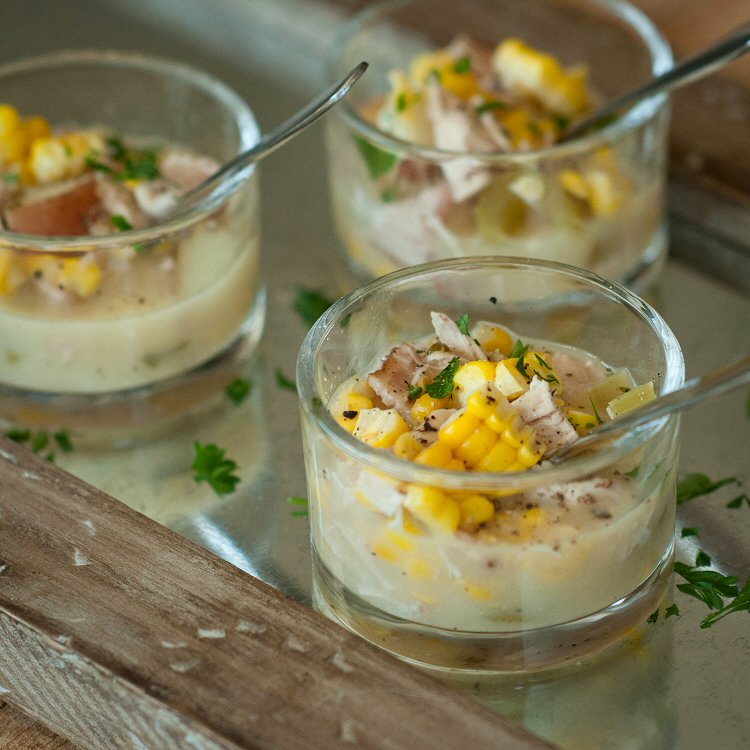 Click here to get recipe