Blood Orange Gin And Tonic – A Refreshing Spin On A Classic
For the most part, I'm a creature of habit.  It's the way I'm wired. Google "if it ain't broke, don't fix it" and you just may see my picture pop up.  So the other day when the Hostess handed me a cocktail suggestion for a gin and tonic garnished with something other than a squeeze of lime, I was justifiably skeptical.  Why, after all, would anyone want to mess with one of the world's most perfect cocktail recipes?
But something was different this time.  Enter the Blood Orange.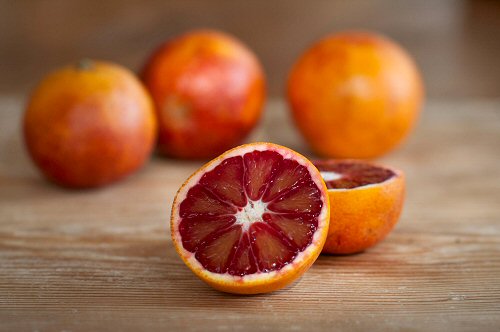 Blood oranges have always fascinated me.  There's just something about cutting into what looks like an orange, expecting it to look just like any other orange you've ever seen, and instead having it be this crazy dark-red color inside.  I guess I like the surprise of it, how it goes against that whole "creature of habit" thing.  So I decided to hunt down some blood oranges and give a whole new gin and tonic a try:  A blood orange gin and tonic.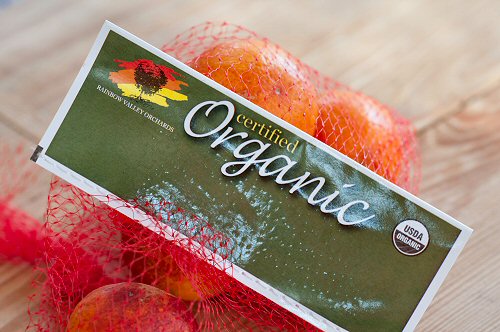 Good thing it's February.  Blood oranges are seasonal and are generally only available during the winter months (like the Meyer lemons I covet this time of year).  Our local grocer had them on hand so I picked up a few and the experiment began.  And my first attempt was not a success.
I followed the steps I use to make the Hostess's favorite gin and tonic, substituting wedges of blood orange for the lime.  The first thing I noticed was how pink the cocktail turned out.  My next observation was that a blood orange isn't nearly as sweet as its color suggests.  Its flavor is more tart and slightly bitter, like a grapefruit, with maybe a hint of fresh berries, so I expected it to be a perfect complement for the bitterness of the quinine in tonic water.  But my first cocktail was WAY out of balance — all boozy and bitter and not very enjoyable.  Crap.
Turns out the answer was close at hand:  I needed a lot more than just a squeeze of blood orange to bring things into balance.  I made another round using a full 2 ounces of blood orange juice in each glass, and the result was amazing.  The combination of blood orange, tonic water, and gin comes together in a way that's every bit as delicious as it is gorgeous.  Wow.  The blood orange gin and tonic is crisp, light, refreshing, and not too sweet — a mid-day sipper that would be a perfect alternative to a mimosa for your next brunch.  And, while many people think of the gin and tonic as being a summertime drink, this blood orange version makes it great year-round.
So much for not wanting to mess with perfection.  Cheers!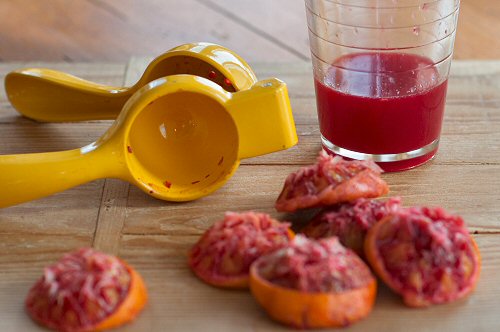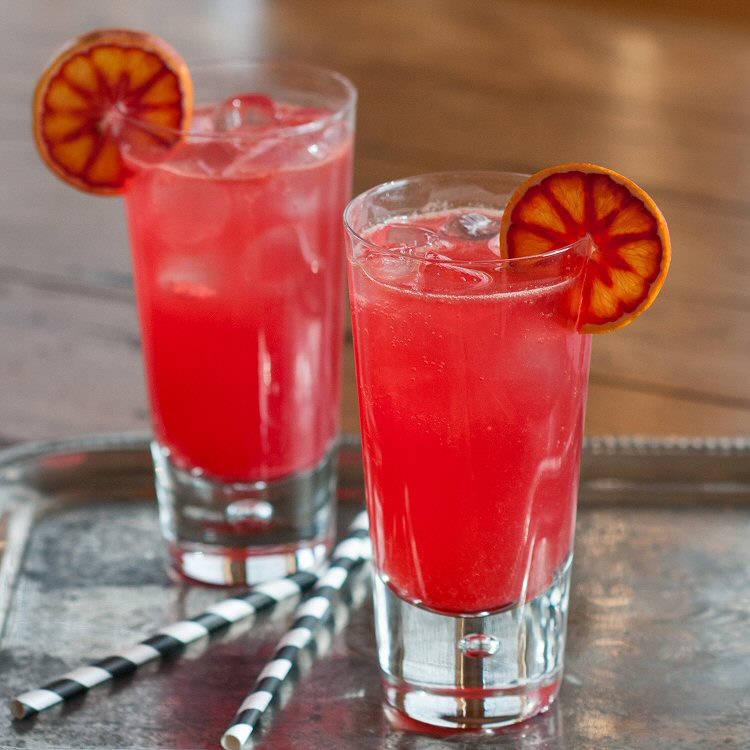 Click here to get recipe