The Best Key Lime Pie Ever
This isn't a novel idea, but it's certainly how my mind works.  My food tastes and preferences change with the season.  Part of it is driven, certainly, by what's available.  But it's also just a feeling. For instance, I only make pot roast in the winter.  Even though all of the ingredients are readily available year-round, unless the temperatures outside are telling me it's fall or winter, I just cannot bring myself to make a pot roast.
So, with spring comes a shift in what we're making, eating and serving.  The days are a bit brighter and the food is a bit lighter.  And right now, in this kitchen, it seems to be the season of citrus.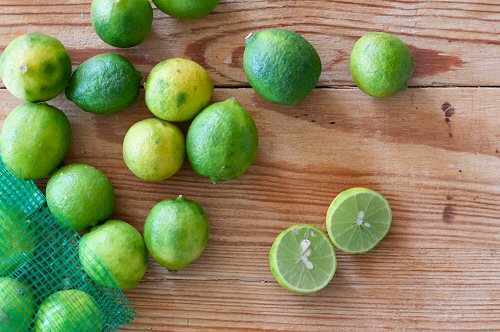 As I was lying in bed last night, I was doing a mental roll call of all of the entertaining opportunities coming up in the next few weeks.  May Day.  Cinco de Mayo.  Mother's Day.  The Kentucky Derby.  First day that looks more like summer than winter.  Not to mention that May seems to be the month of birthdays.  As I was going down the list, I realized that I could serve Key Lime Pie at any one of those parties.  Any, or all.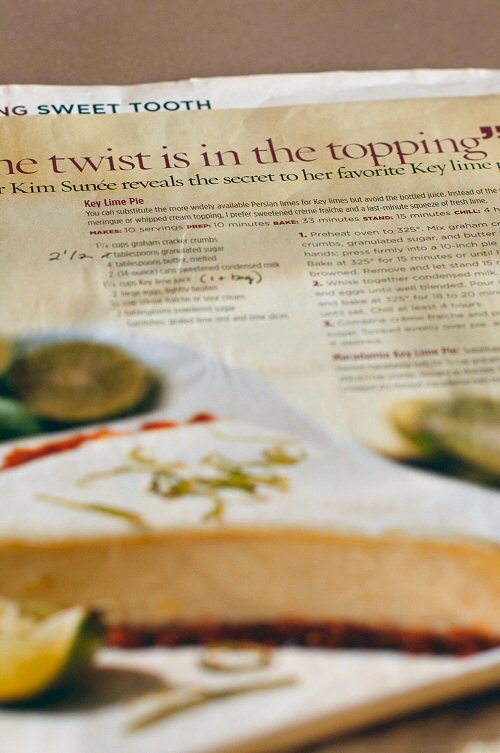 I've been making this Key Lime Pie recipe for years.  The original recipe came from a magazine (Cottage Living) that is no longer in publication.  I was initially drawn to it because it called for using crème fraîche as the topping, which sounded like a perfect complement to the tart lime.  It was and is.  I've made a few tweaks to the original recipe but for the most part it's just as it was printed back in 2008.
Over the years, I have primarily made this pie in a glass pie pan.  It always worked well and I really had no reason to change.  That is until last week when I found the cutest little springform pan.  That little pan had me at hello.  And, honestly, the last thing I needed was another baking pan.  Judge (the situation, not me) for yourself.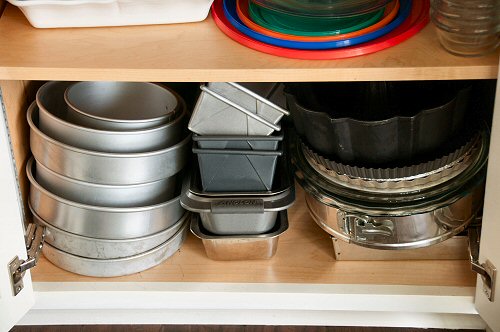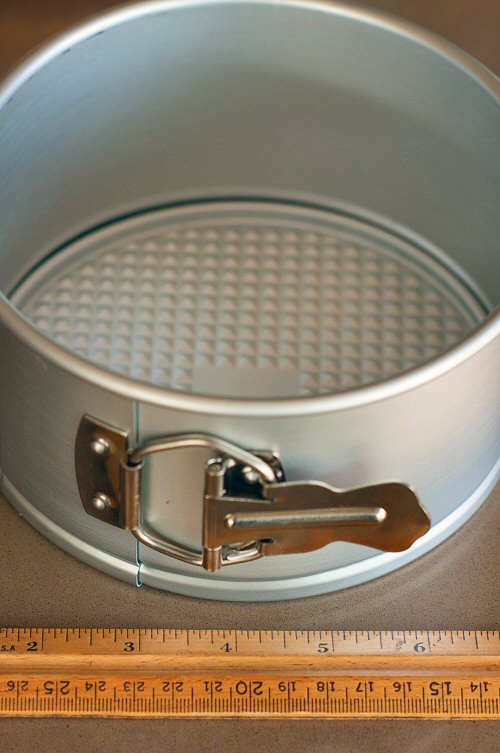 But that darn cute pan was just like those "adopt me" puppies on Facebook.  Need quickly gets overrun by the heart screaming, "You must take it home with you!" Because cute trumps logic every time.  And so now I'm the proud owner of a 6" springform pan
.  At least it doesn't need to be house trained.
I made a full recipe and just divided it into two batches.  Fortunately, this recipe can easily be cut in half to work in a smaller pan.  Having two separate (and adorable) little pies worked out great because I was able to give one to our neighbors.  Her e-mail response says it all:  "Without a doubt the best key lime pie – EVER!"  Thanks, Jan!  I couldn't have said it better myself.
Seriously, this is one good dessert.  I honestly can't think of a better way to prevent scurvy.
While I'm sure that the bottled key lime juice would work, I've never tried it.  We always buy the key limes and juice them.
P.S.  Although the macadamia nuts are optional in the crust, they are a spectacular addition.
Happy Entertaining!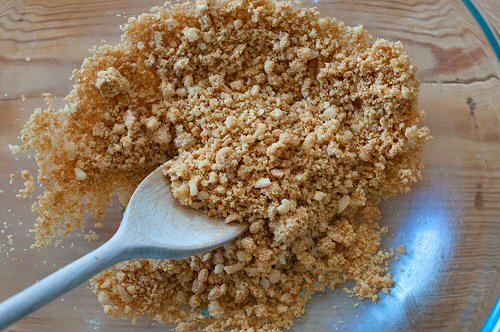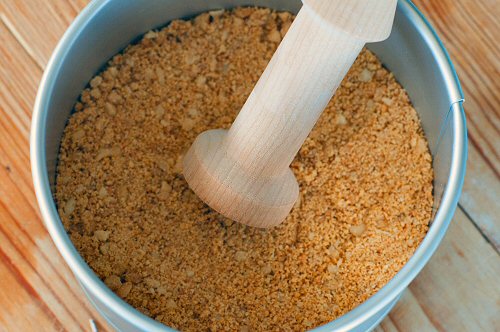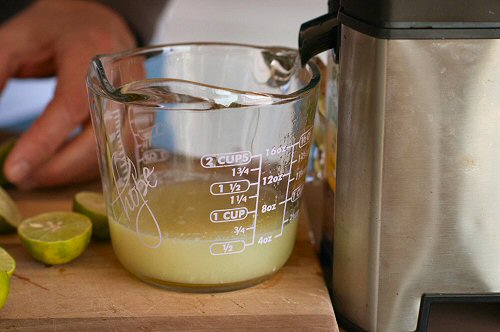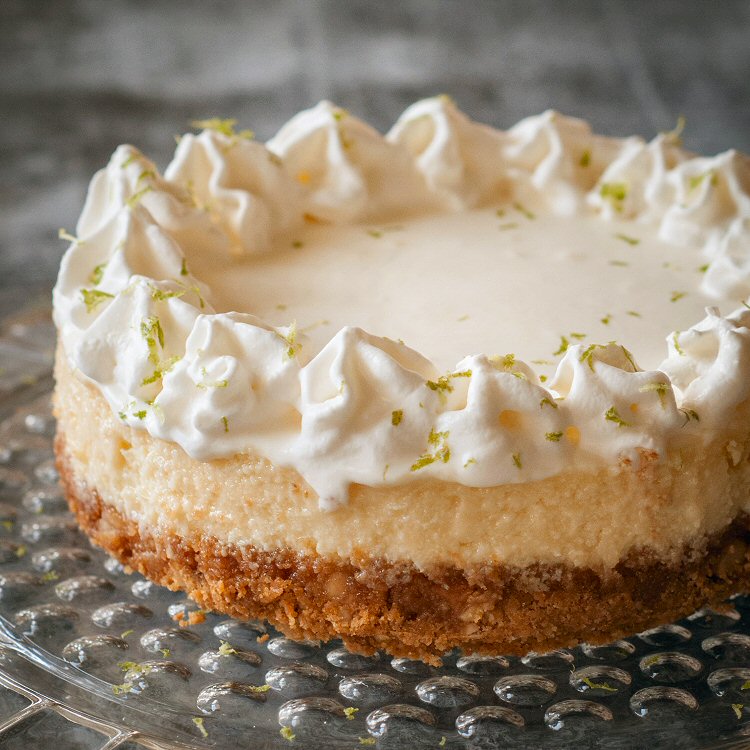 Click here to get recipe