A Journey Down Campari Lane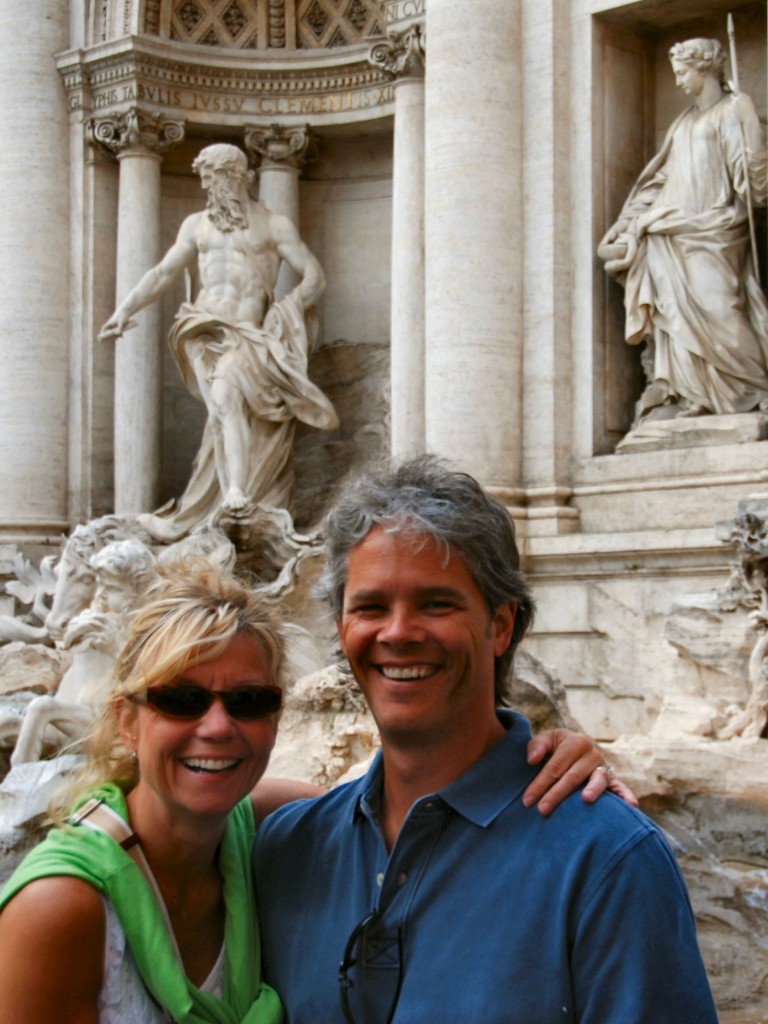 This was one of my first posts when we launched our blog.  I'm re-posting it because, get this, the first week of June 2015 has been declared "Negroni Week" — and I feel it's my duty to give everyone ample time to prepare. Apparently, one of my all-time favorite cocktails is finally starting to catch on!
March 3, 2013:
The Hostess and I are in the middle of planning a trip to Italy with a large group of friends later this year. Actually, per usual, Debbie is doing all the planning and I haven't done squat.  But I digress.
When I think of Italy, my thoughts invariably turn to how much Campari I'll drink while I'm in the country of its birth.  Specifically, I'm a sucker for a Negroni, a gorgeous ruddy-colored cocktail that's made of equal parts Campari, gin, and sweet Vermouth.  I first discovered the Negroni in the late '90s while reading Paul Harrington's cocktail book that I've mentioned in several posts.  I'd never heard of Campari prior to reading his book, and certainly had not tasted it.  But Mr. Harrington spoke glowingly of the bitter Italian liqueur, and I was intrigued that Campari has been a staple in the bars and restaurants of Italy since the mid-1800's.  And Mr. Harrington also confessed to being a gin lover (essentially making him a kindred spirit) so the hook was set.
I decided that the best way to take the Campari plunge would be with the Negroni, a cocktail that first became popular in the 1920's. It prominently features Campari's complex flavors, and has the added benefit of being one-third gin, so it seemed like a great place to start.
I brought home a bottle of Campari, cracked open the top, and took a whiff.  Hmm…interesting.  Musty-syrupy-sweet, with maybe a hint of moist dirt.  (Dirt?  Seriously?)  Not much of a clue as to how it was going to taste…
Forgoing a sip straight up, I poured a shot into my trusty shaker, added ice and a shot each of Bombay Sapphire gin and sweet (red) Vermouth, and shook up my first ever Negroni.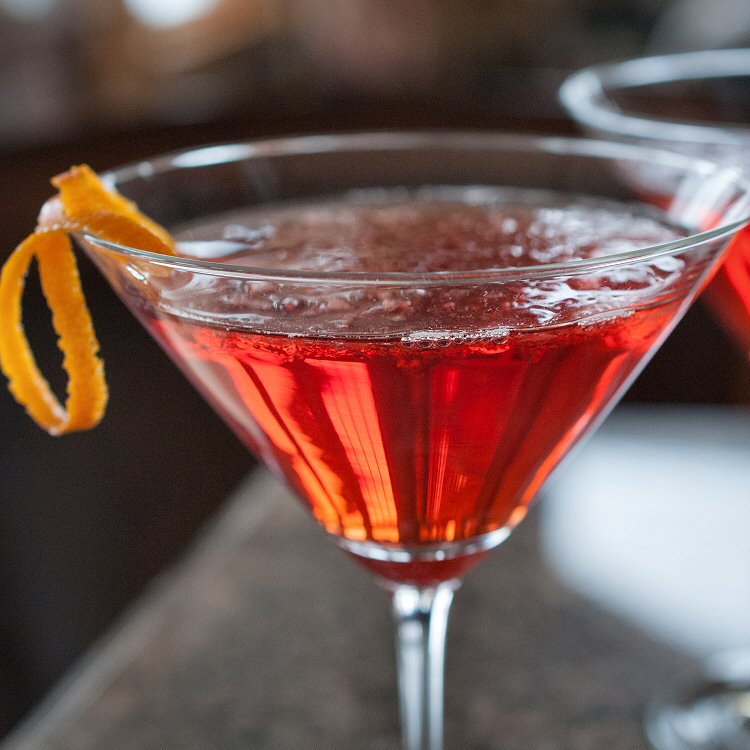 I poured the frosty reddish-orange concoction into my martini glass and pondered it for a minute, completely unsure of what to expect.  The Negroni appeared vaguely Cosmopolitan-ish, so I was kind of thinking of something sweet and easy-drinking as I raised it to my lips and took a sip.  Holy sweet Jesus!  It was assertively slap-in-the-face BITTER, like nothing I'd ever tasted.  And not at all in a good way.
I began to regret having bought an entire bottle of Campari, thinking "There's no way I'll ever use this up," and I pictured the day in my distant future when I'd finally bring myself to pour out the rest of the bottle, dusty and unused.  I went back to the cocktail book to see if perhaps I'd screwed up the ingredients…but the only thing I'd missed was adding an orange-twist garnish.  I squeezed in a thick wedge of orange and ventured another sip, and then another.  Gradually more flavors began to emerge from behind the bitterness.  And by the time I'd emptied my glass and bitten into the orange wedge (which proved to complement the Campari perfectly) I'd decided the Negroni wasn't completely awful.  I didn't love it.  But a couple days later, when I was ready to try another one, I was surprised to find it rather tasty – especially with the big squeeze of orange.
They say Campari is an acquired taste and that you need to give it three tries, after which you either love it or you can't stand it. I've now clearly fallen onto the "love it" side of that equation. Crave is not too strong of a word.  Hell, during our Negroni photo shoot the other day (at 10:00 in the morning) I couldn't resist drinking one of our props.  That first bottle of Campari that I'd thought I'd never finish is a distant memory, and Campari has been a staple in my bar for over a dozen years now.  Finding a Negroni on a restaurant's menu is a pleasantly unexpected surprise, and I'll nearly always order one to see how the bartender makes theirs.  The classic Negroni is served "up" in a martini glass, but as often as not (and especially in Italy), it arrives on the rocks in a tumbler.  It's equally great either way.  And I discovered long ago that I no longer need to use that thick orange wedge as my training wheels — a simple twist will be just fine, thank you.
Cheers!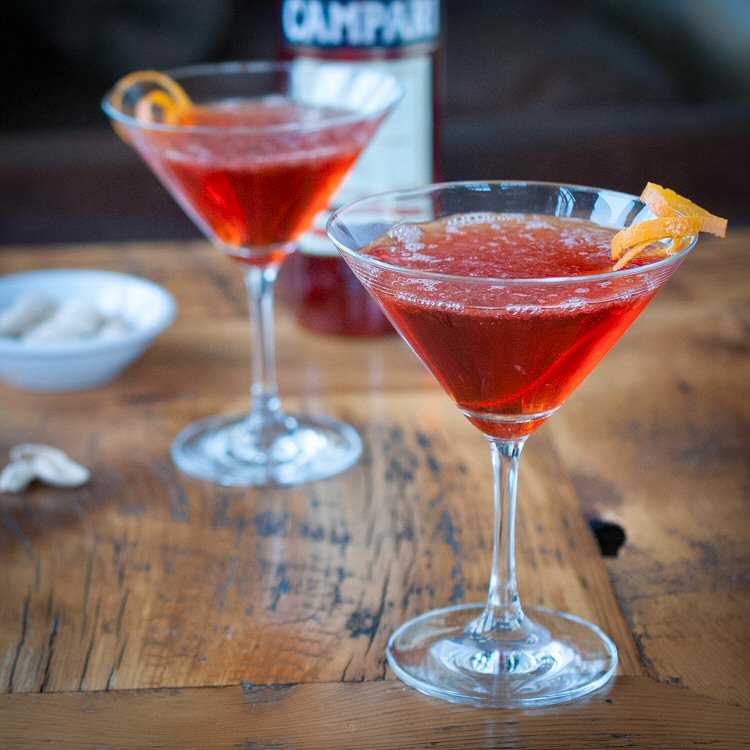 Click here to get recipe