A recipe from EntertainingCouple.com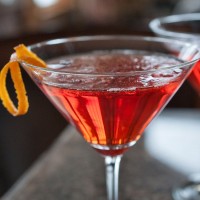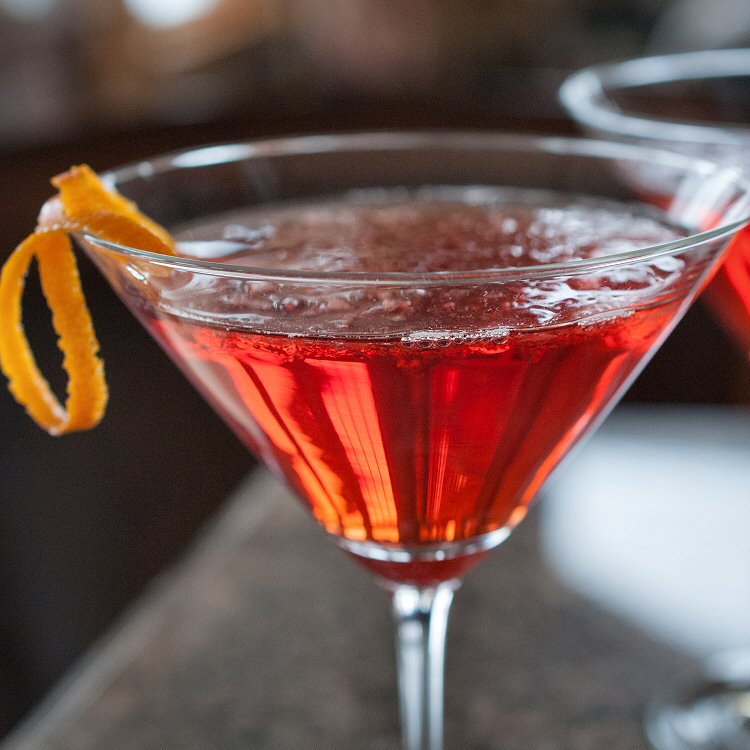 Negroni
It's said that Campari is an acquired taste, you either love it or you hate it. The Bartender is firmly on the "love it" side of that equation. Read our post for more info...

Recipe
Ingredients (serves 1):
Ice (cubes, not crushed)
1 ounce gin
1 ounce Campari
1 ounce sweet Vermouth
Directions:
Fill a Boston-style cocktail shaker with ice.
Add gin, Campari, and Vermouth.
Shake briskly for 15-20 seconds.
Strain into chilled martini glass.
Garnish with orange twist.
Bartender's hint:  Shake the cocktail briskly enough for the ice cubes to begin breaking apart.  Allow some ice flecks to come through the strainer so that a thin layer of ice floats on the surface of the cocktail.  As an alternative, the classic Italian way to mix a Negroni is to fill a tumbler with ice, pour in the gin, Campari, and Vermouth, stir, and serve "on the rocks."  I've seen skilled bartenders pick up all three bottles between the fingers of one hand and make the Negroni with one single swift pour.
Total time: 5 min | Prep: 5 min | Cook: N/A