A Toast to Winter's End
Depending on where you live, throughout much of the United States this has been a winter for the modern-day record books.  One that most people are looking forward to saying "goodbye and good riddance" to.  I have to admit that I'm the lone exception.  In the Colorado mountains where the Hostess and I spend our winters, the higher angle of the sun and above-freezing temperatures ushered in by the month of March bring about (in me, and a handful of like-minded ski bums) feelings of melancholy.  I've always been one for whom changing seasons trigger emotions: Excitement for what's coming, and a bit of remorse for what's passing.  And March's arrival and the snow's accelerating departure mean that the season of skiing that I so look forward to every year is entering its final few weeks. So even though it's almost time to put away the snow shovels and break out the golf clubs, this time of year always leaves my heart feeling a little heavy.
Don't get me wrong.  I can be just as excited as the next person about the coming of spring (see this post from last year).  And as an amateur bartender, I love that the change of seasons also means a change of cocktails.  Just as the Hostess always tells me that people shouldn't wear white between Labor Day and Memorial Day, there are cocktail aficionados who believe that certain drinks are best reserved for the long, dark months of winter, while others go better with warm weather.  So I do get excited that it'll soon be time to break out some warm weather cocktail recipes and shuffle some bottles from the back of the bar to the front.  Kind of like spring cleaning…but way more fun.
But let's not rush these things along just yet.
A few weeks ago I wrote about how the Old Fashioned is a perfect mid-winter's cocktail.  And before this winter completely slips away, it's only fair that another one of my whiskey-based favorites — the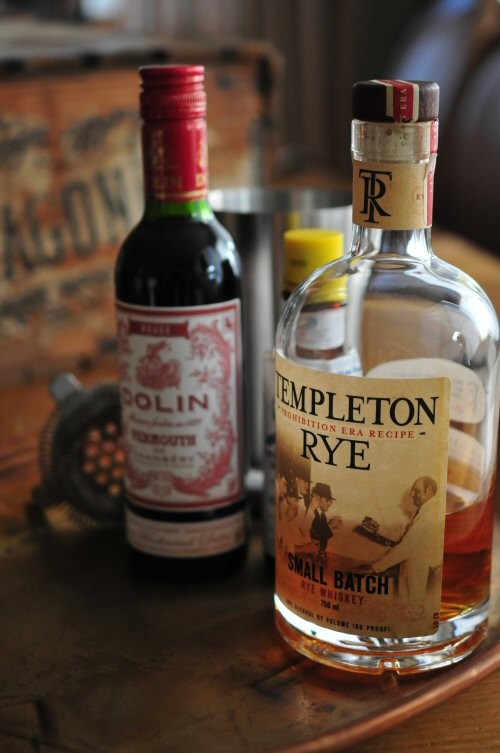 Manhattan — gets some headlining space on our blog.  I do like cocktails that have stood the test of time, and the Manhattan dates back to the late 1800s.  It has an air of class and sophistication, yet it's quite easy to make.  Once you've selected your favorite rye or bourbon and the appropriate martini-style glass, it's simply a matter of measuring out the right proportions and mixing up your cocktail.  The one trick I've learned is that, as much as I like using my shaker, the Manhattan is best when stirred, not shaken. Otherwise you end up with a frothy, foamy drink that's not visually appealing (someone once said the receding foam reminded them of "pond scum").  Personally, I like to make the Manhattan in a Boston-style cocktail shaker
; I mix and chill the ingredients by slowly pouring them back and forth a few times between the two shaker halves before straining into a chilled glass. The result is a clear, crisp frosty-cold cocktail that's hard to resist.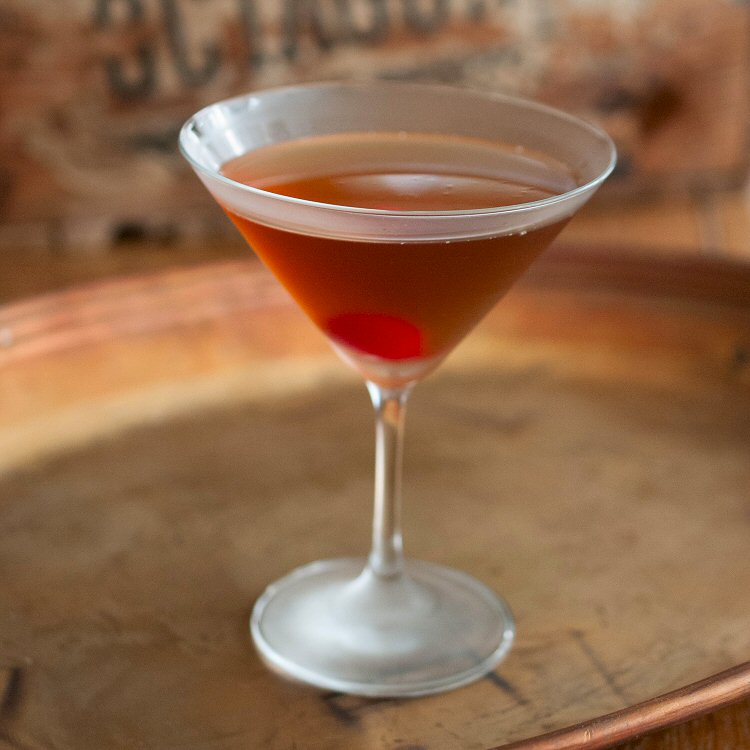 I must admit that, after a winter spent sampling various bourbons and ryes while perfecting my Old Fashioned recipe, I've really come to like and appreciate these darker spirits.  And this March it feels as though, as I prepare to say goodbye (for a few months, anyway) to my seasonal ski-bum lifestyle, I'm also saying farewell to some new friends like Mr. Woodford and Mr. Templeton.  So time's a-wasting. Stir up a Manhattan and join me in a toast to the end of winter before the last of the snow is gone!
Cheers!
Click here to get recipe