A recipe from EntertainingCouple.com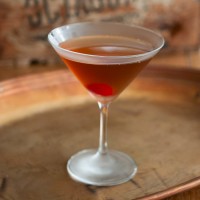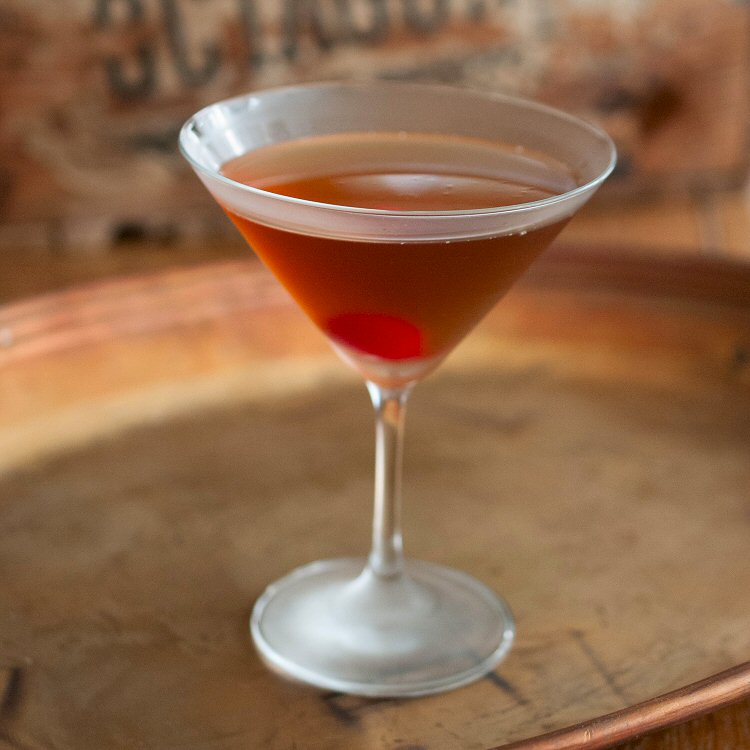 Manhattan
The Bartender always feels a little melancholy when winter is winding down. The Manhattan is one of his favorite remedies. Read our post for more info...

Recipe
Ingredients (serves 1):
3 ounces rye or bourbon whiskey
3/4 ounce sweet vermouth
1-2 dashes bitters
Maraschino cherries
Ice
Directions:
Fill metal half of a Boston-style cocktail shaker with ice.
Add whiskey and vermouth.
Shake in a dash or two of bitters.
Slowly pour contents back and forth between the two shaker halves 3-4 times until well-chilled.
Strain into chilled martini glass.
Garnish with a Maraschino cherry.
Bartender's hints:  While the classic Manhattan is served "straight up" in a martini glass, some people prefer to drink their Manhattan on the rocks in a lowball tumbler, so it's a good idea to ask your guest if they have a preference.  And there are those who enjoy a little splash of Maraschino cherry juice in theirs for a slightly sweeter libation.
Total time: 5 min | Prep: 5 min | Cook: N/A