Margarita Season is Coming
There's something about that first really nice spring day.  Not that day where there's still a chill in the air in spite of the sun being out, when you think it just might be warm enough to get by without a jacket but every light breeze convinces you otherwise.  No, I'm talking about that one day, when the sun breaks out early enough to really cut through the coolness of late winter, and it stays warm even as afternoon turns into evening, and there's just something about the way it feels, the way it smells, that causes your subconscious to suddenly decide that it's summertime.  Fleeting thoughts of barbecues, beach parties, and happy hours on the patio suddenly flood your mind as if they'd happened only yesterday, and your spirit fills with happiness and optimism for the coming warm and carefree days.  If you live as we do in a place with fickle weather, this first really nice day is all the more special:  Knowing it's only a cruel tease, you savor every minute to help carry those warm feelings with you through the chilly weeks ahead.
I contend that the margarita exists specifically for the purpose of helping inspire those warm feelings of lazy summer days.  Maybe it's the result of good marketing by the tequila industry, but when I think of a margarita, I feel the same emotions that are triggered by that first nice spring day.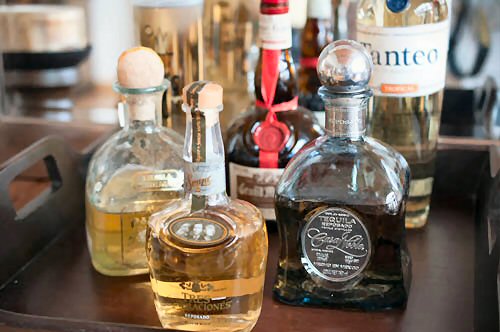 Of course, the margarita will also always remind me of my very earliest experiences as a bartender, when the Hostess and I became somewhat notorious for serving blended margaritas at various functions for our extended "corporate family" after a work-related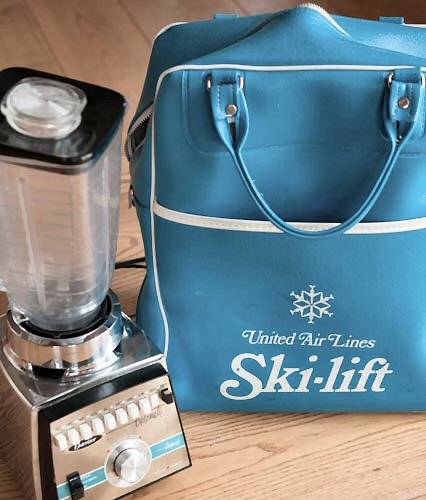 relocation took us to a different part of the country.  Back then we re-purposed a vintage airline ski boot bag into a travel case for an almost-vintage blender. And over the years our "blender well traveled" mixed many a margarita for friends and acquaintances in kitchens, family rooms, and ski condos throughout the Rocky Mountain area.  (As a side note, this also reminds me of the many dangers of over-serving:  One of our fellow partiers, years after spectacularly purging several helpings of my margaritas, unfortunately became the senior manager over my organization at work.  Having been the server, and first-hand witness, at this event was likely a career-limiting move on my part).  As my friends now hear as I hand them a cocktail, "Respect the Drink…"
But I digress.  There are many of you who've probably been wondering why it's taken me so long to get around to writing a tequila post, so without further ado (and just in time for Cinco de Mayo) over the next few days I'll be posting several of our favorite margarita recipes.  Whether you prefer rocks or blended, salted or not, there's something here for everyone.  For starters, here's the recipe for our Blended Gold Margarita.  Stay tuned for the next round!