Once Again With The Cranberries: Brie Cranberry Bites
Although I was always told it's not polite to say "I told you so," some situations just seem to call for a little finger wagging/feeling all I-told-you-so, don't they?  As an example:  Remember when I strongly suggested you make some homemade cranberry sauce?  And, then we gave you a recipe for Cranberry Margaritas that used a dollop of the cranberry sauce?  And, yet, some of you didn't actually make the sauce?  Well, now here is one more recipe that takes advantage of leftover cranberry sauce.  See, I told you that you'd want to have some of it on hand.
This is the final installment of Cranberries Gone Wild here at the Entertaining Couple.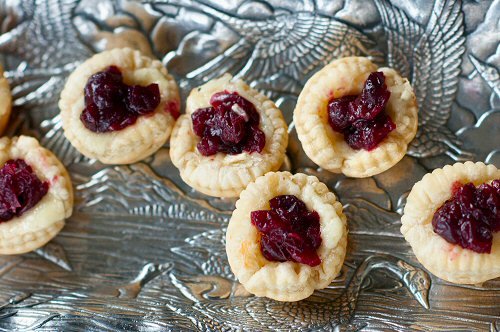 I saw a recipe similar to these on Pinterest and was intrigued.  But my initial thought when I read the original recipe, which was made in full-size muffin tins, was that they would make for a pretty big bite of pastry and cheese.   (I envisioned the guests dealing with crumbling bites and flaking pieces of puffed pastry.)  So, I decided to make ours in a mini muffin tin and truly make them bite size.  Also, the recipes I saw online said to bake the bites with the cranberry sauce, but I like adding it after they've come out of the oven instead.
If you haven't used puff pastry before, this is a good recipe to start on.  It's super simple and somewhat forgiving.  I don't want to say it's fool-proof because that just seems to be asking for trouble.  But trust me when I say any intimidation with the puff pastry can end here.
To press the dough down into the muffin cavity, I use a little tool called a tart tamper
.  If you don't have one of these, something like a measuring spoon (1 tablespoon size) might work.  You just need something to get the dough tamped down into the cavity because it will puff as it cooks.
Normally when I make the cranberry sauce, I only use about 1/4 teaspoon of the red pepper flakes.  But, in this recipe, the sauce can stand a little heat, so I used about 1/2 teaspoon.
Also, if I'm being completely honest, I have to admit I've never been a big fan of Brie cheese.  But, with this recipe, the Brie isn't overwhelming and is balanced nicely by the cranberry sauce.
This afternoon I'm making these Brie cranberry bites for the third time this week.  It's a quick and simple recipe to make, which isn't always the case with appetizers.  I've been making them ahead of time, keeping them refrigerated and then just baking them right before I serve them.  And they are tasty!  Which, at the end of the day, is what it's all about, isn't it?
Happy Entertaining!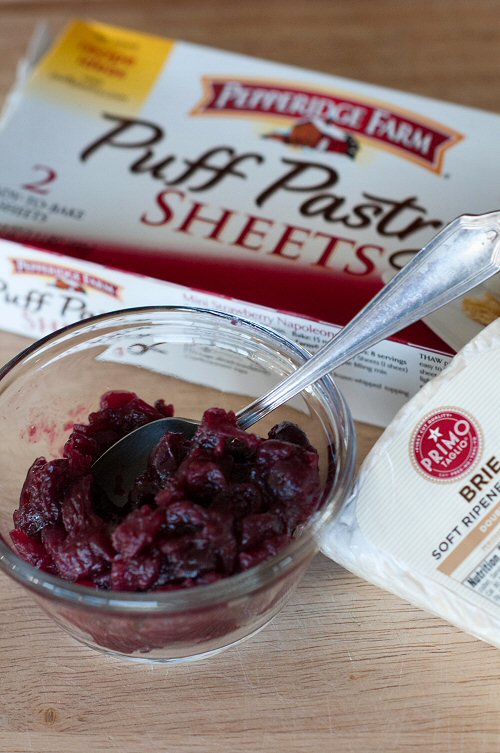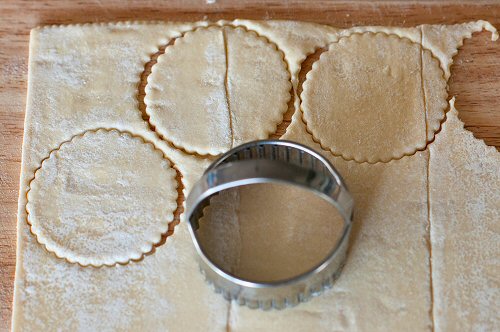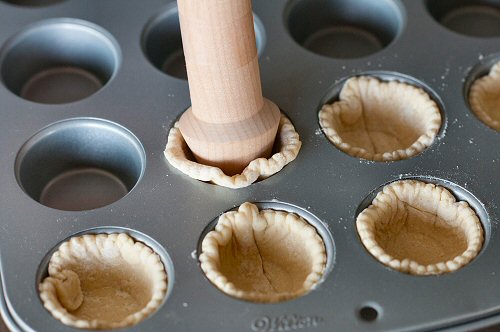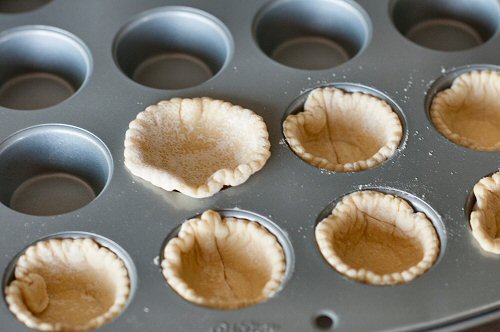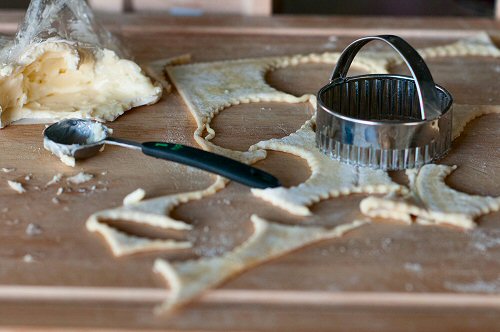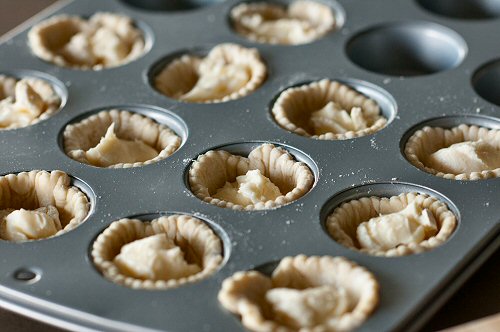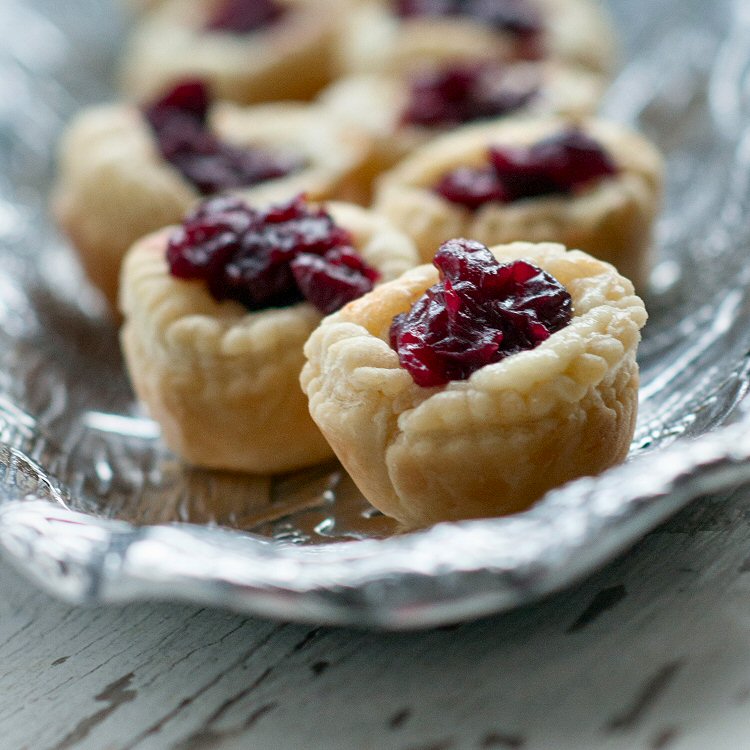 Click here to get recipe