An Informal Table Setting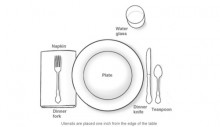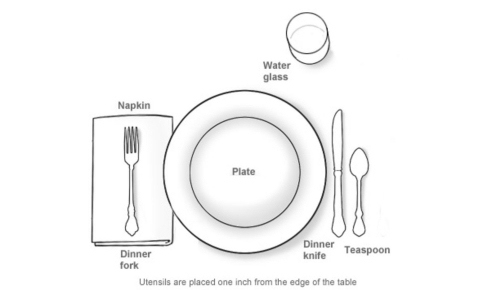 There is something really appealing about a formally set table.  But let's face it.  Most in-home dining experiences call for a more casual setting.  However, casual doesn't have to mean boring or, worse, uncivilized.  Just because dinner with our closest friends doesn't call for a stiff, formal setting, shouldn't we still practice a little decorum?  Here's a basic diagram for a simple, informal table setting: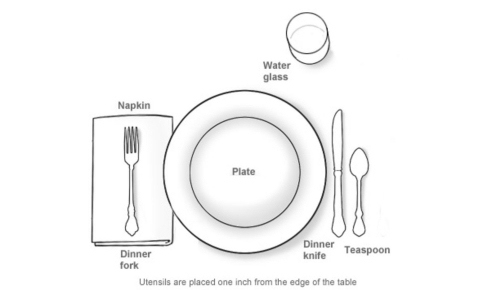 Use this informal table setting as your starting point, and go from there.  For ideas on how to dress up a table that's informal yet still fun and festive, check out the pictures on the Hostess' post here.
And here is a collection of table setting ideas from parties we've thrown recently!
Happy Entertaining!