Putting the Couth into Casual
There is something appealing about a formally set table.  Just looking at the pictures on Pinterest or in catalogs makes me want to have 20 people over for a formal, sit down dinner.  But let's face it.  Most in-home dining experiences call for a more casual table.  However, casual doesn't have to mean boring or, worse, uncivilized.  Just because dinner with our closest friends doesn't call for a stiff, formal setting, shouldn't we still practice a little decorum?  I think a little etiquette is still appropriate even when dining with our shoes off.  So, let's leave barbarian ways to the Huns and get that fork on the correct side of the plate, shall we?
Thanks to Grandma and Grandpa G. for their wonderfully worn, now vintage Pendleton blanket that provides the perfect backdrop for our Christmas morning table.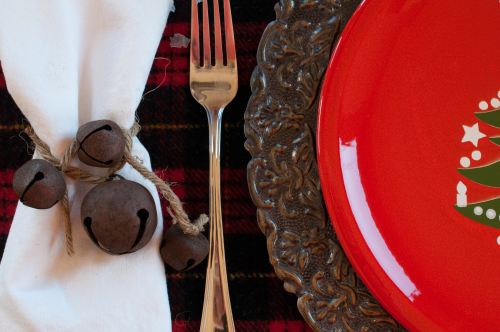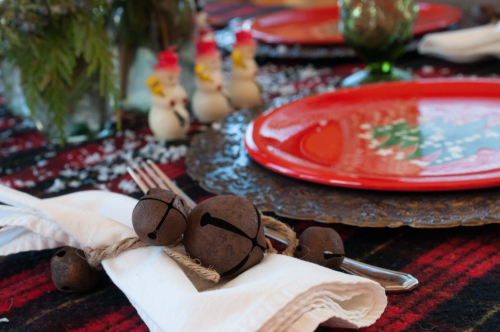 Happy Entertaining!