A recipe from EntertainingCouple.com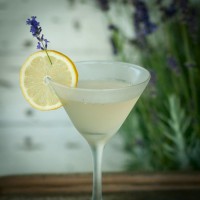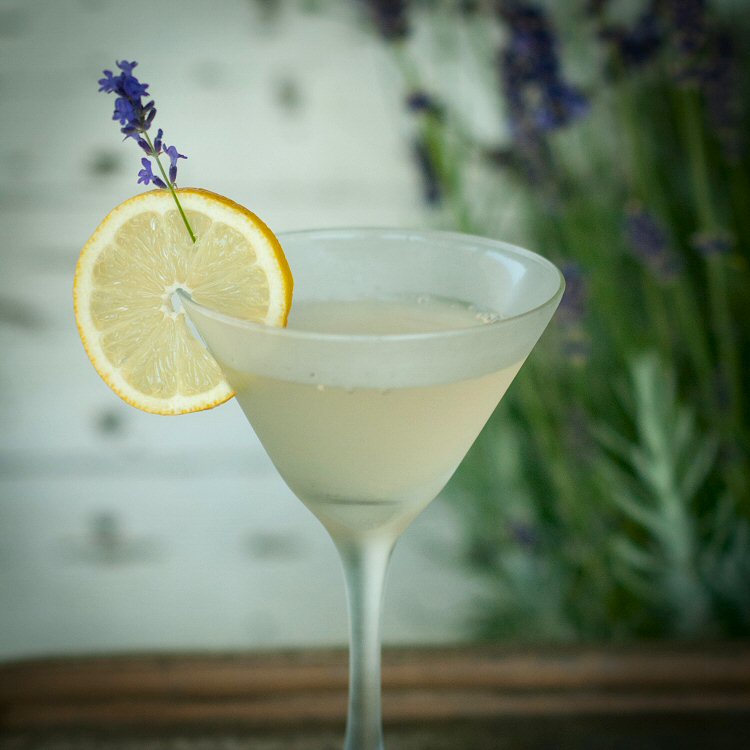 Lavender Martini
Tangy lemon and sweet vanilla complement the herbal flavor (and aroma) of lavender, resulting in a cocktail that's smooth, crisp, and perfect for a warm summer evening. Read our post for more info...

Recipe
Ingredients:
Lavender Syrup (enough for about 20 servings):
1 cup sugar
1 cup water
3 tsp dried lavender (you can buy online
if it's not available locally)
Cocktail (serves 2):
1/2 ripe lemon
1 ounce Lavender syrup
3 ounces Absolut Citron vodka
1.5 ounces Absolut Vanilla vodka
Directions:
Lavender Syrup:
Put half the sugar into a small saucepan and sprinkle the lavender on top.  Gently crush the lavender into the sugar using a muddler or similar implement.  Add remaining sugar.
Add the water, turn stove on medium-high, and bring to a simmer, stirring occasionally.
Remove syrup from heat and allow to cool.  Pour through a mesh strainer into a Tupperware-style airtight container.  Store syrup in refrigerator until ready for use (keeps for several weeks).
Note:  You can also buy lavender simple syrup online if you'd rather not make your own.
Lavender Martini:
Fill cocktail shaker with ice.
Squeeze in the juice of the lemon half.
Add lavender syrup and both vodkas.
Shake vigorously for 10-15 seconds until shaker is well-chilled.
Strain into chilled martini glasses.  Garnish with lemon wheel and lavender sprig if desired.
Note:  Preparation time for our Lavender Martini recipe assumes you've made your lavender syrup ahead of time, a process that takes about 15 minutes.
Total time: 5 min | Prep: 5 min | Cook: N/A