A recipe from EntertainingCouple.com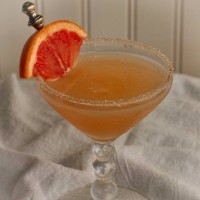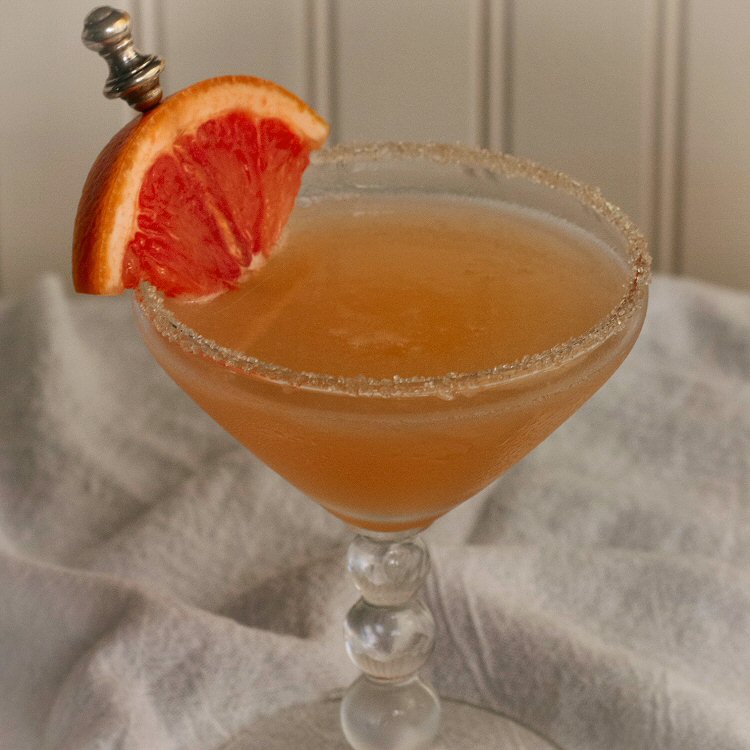 Grapefruit Martini
The grapefruit martini's perfectly balanced tart/sweet crisp flavor tastes like a fresh grapefruit topped with sugar, but with a very grown-up twist. Read our post for more info...

Recipe
Ingredients (serves 2):
1 quarter of a fresh, ripe grapefruit
3 ounces vodka
1 1/2 ounces elderflower liqueur (St. Germain or Côte Jolie give great results)
1-2 ounces premium bottled grapefruit juice (Simply Grapefruit is our favorite)
Ice
Directions:
Optionally, moisten the rims of two martini glasses with the edge of the grapefruit quarter, dip the rims in sugar, and set aside.
Fill a cocktail shaker with ice.
Squeeze the grapefruit quarter into the cocktail shaker.
Add the vodka and elderflower liqueur.
Top with grapefruit juice.
Shake briskly for 10-15 seconds and serve in martini glasses.
Bartender's hint:  Look for a fresh grapefruit that is heavy and soft so that it yields plenty of juice.  When squeezing the grapefruit quarter into your shaker, if it seems like you're only getting a trickle of juice, you may need to add a bit more of the bottled juice to your grapefruit martini.
Total time: 5 min | Prep: 5 min | Cook: N/A