Pizza Night
I love pizza nights!  Well, more specifically, pizza nights when we make homemade pizza for dinner.  Okay, actually what I really mean is I love pizza nights when the Bartender makes homemade pizza for dinner.  In our house, Jon (aka the Bartender) is the pizza maker.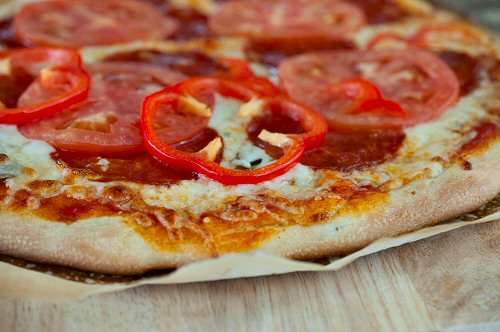 Normally, when we're entertaining, I have kitchen duty while Jon tends to the bar.  And the music.  And anything that might have broken that needs fixing.  But last week, even with a house full of guests, I got to take the dinner shift off because pizzas were on the menu.  (And, how clever of me to plan the menu in this way.)  So, while I sat, drinking a glass of wine and chatting with our friends, Jon feverishly worked in the kitchen making 3 batches of pizza dough (enough to feed a group of six).  It's not that making the dough is hard.  It's just that it takes some time to let it mix, rest and rise.  He started the first 2 batches before we left for an afternoon of snowshoeing and then got the third batch going when we got back to the house.  While I was enjoying my time of leisure with nary a care, I must admit I felt a little guilty when our friends started making noises about needing cocktails (which, as I said, is also Jon's jurisdiction) at about the same time that he was elbow-deep in shaping the pizza dough.  But Jon impressed me when he actually delegated the bar tending responsibilities to one of our guests.  Turns out he's accomplished at both pizza making AND delegating.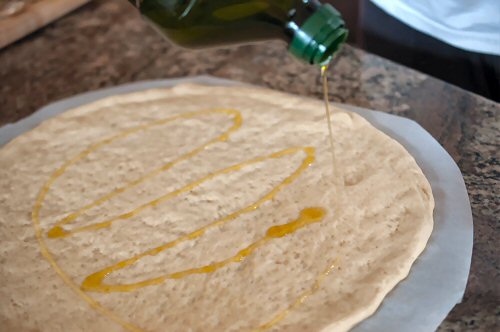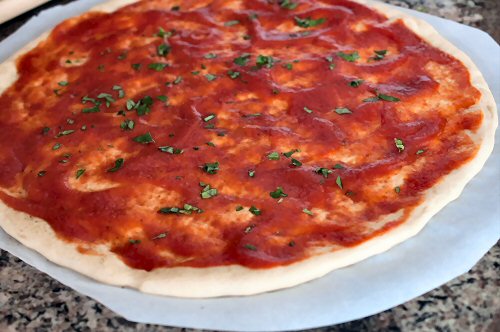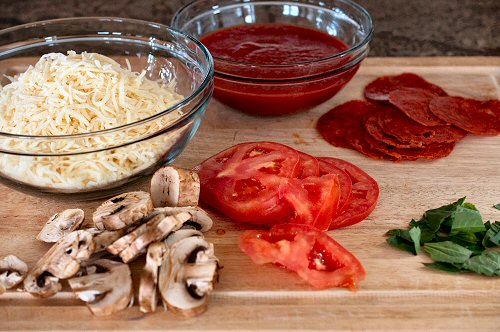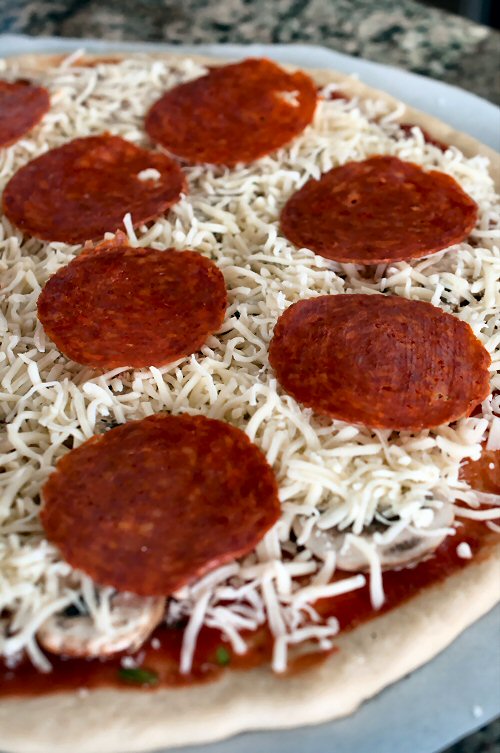 In the past, we have always just made Margherita-style pizza with its three simple toppings (tomatoes, fresh basil, and fresh mozzarella).  But this night, to appeal to the tastes of a broader audience, we provided a big selection of toppings and let everyone make half a pizza to their liking.  I have to say, I thought the pizzas were perfect.  The dough worked equally as well with simple toppings as it did piled high with a little bit of everything. All I can say is look out Papa John's…there's a new pizza daddy in town.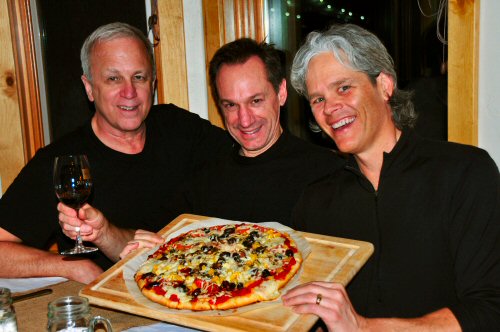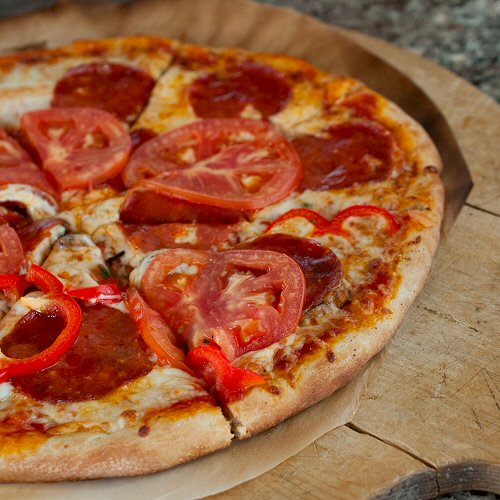 And it was an easy dinner to make for six people.   Oh, wait, I guess by that I mean that it was easy for me.  But, for the record, I did set the table.
Happy Entertaining!