Say "I Love You" With Chocolate. And Raspberries.
If I'm being totally honest, I have to admit that sometimes I feel like the Scrooge of Valentines Day.  It's not that I necessarily dislike the Hallmark-inspired day.  It's just that sometimes if feels like there's a lot of pressure to participate in it all.  It's the forced romanticism I tend to bah-humbug.  I like to think of love and romance and sweet gestures as a daily thing, not a cram-it all-into-one-day sort of thing.
With that said, truth be told I like all of the hearts and red and pink and cute little "Will You Be Mine" Valentines.  In grade school, I loved the handmade mailboxes and Valentines secretly dropped into them by classmates.  But now, I just like the thought of saying "I love you" as being my idea and not something that's scripted for me one day of the year.
Want an any-day-of-the-year, from-the-heart way of saying "I love you" to all those special people in your life?  In my book, nothing says it like chocolate.  With raspberries.  Made from scratch. Go ahead and swoon.
This dessert started with one of my Mom's recipes:  Raspberry Torte.  It's one of the cherished few that I have that is in her handwriting (on a 3 x 5 index card, of course), and I've held onto it all these years.  But I'd never actually tried it until now.  We were taking dessert to a dinner party and I decided to make Mom's recipe.  But when I started looking at the details, I wasn't sure it would actually turn out.  And then I realized it didn't have any chocolate in it.  So, I turned to the internet and started googling.  I found a recipe on Cooks.com that sounded pretty good but ended up tweaking it quite a bit.  The end result was a nice, dark chocolate sponge cake with a raspberry mousse topping.  And the best part is that, even at 7000 feet (where we live in the winter), the cake turned out perfectly!  (That's not something I can say very often. Thanks to the altitude, most of my cakes fall in the center.)  And the raspberry mousse is simply delectable.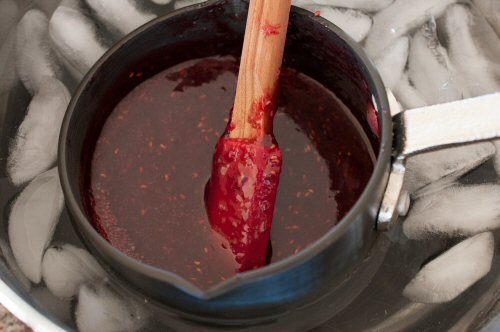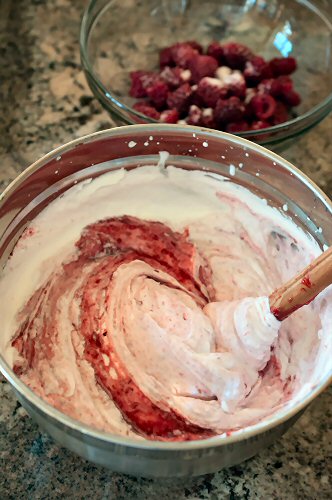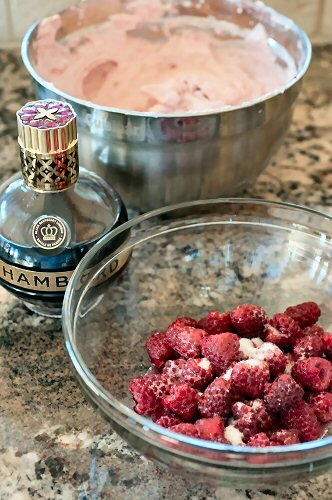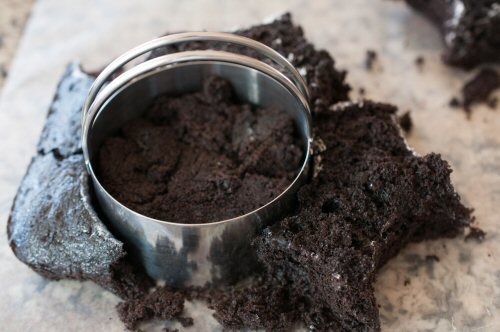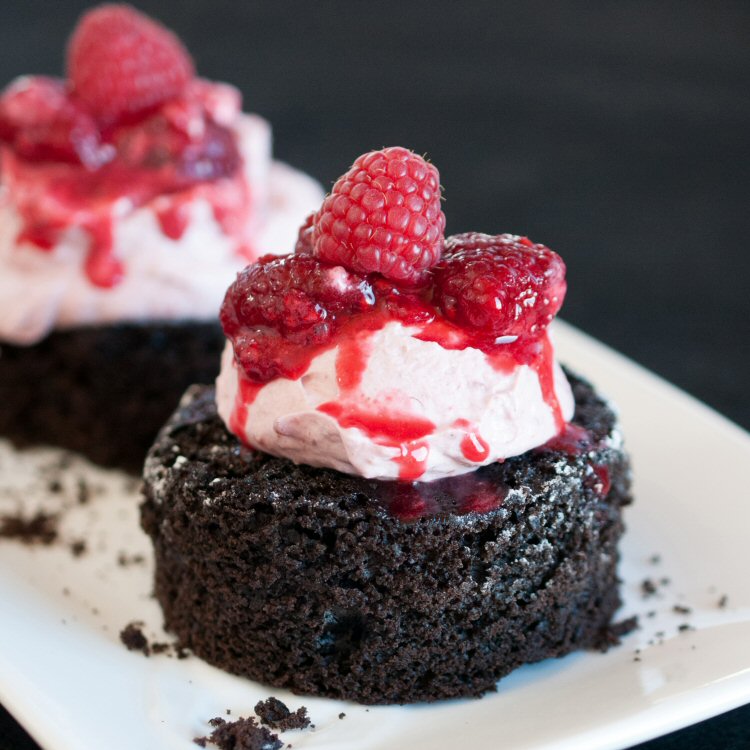 Happy Entertaining!
Click here to get recipe