Lemon Icebox Pie
Even before Pinterest came along, I was a collector of things that inspired me and recipes I wanted to try.  Instead of pinning recipes and ideas to a board, I would tear them out of magazines or print something from some website and tuck it into my file folder.  Or folders.  I have always had stacks of recipes that I wanted to try.  About once a year, or when the folder would be to that bulging and unmanageable stage, I would go through and try and organize my stash in some way that made sense.  The organized state of it all would last about a month and then it would return to a jumbled mess.  Even as I write this I realize that I've managed to suggest that all of that is in the past, when in reality I still keep a lot of paper copies of recipes and ideas.
During one round of organizing a while back, I realized I had several versions of a dessert called a Lemon Icebox Pie.  From what I've been able to determine, icebox pies originated in the South (like so many great foods do) sometime in the 1930's.  Supposedly since these pies required no, or little, baking, they were a solution for southerners who still wanted a dessert even on a hot, summer's day.  But the popularity of these pies spiked in the 1950's and 1960's when no-bake pies became sort of the rage.  And I don't know when the pre-made graham cracker crusts became available, although I do remember Mom using them when I was a kid.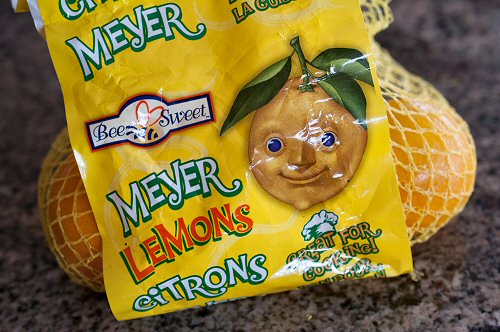 Because I'm such a fan of all things lemon-y, this particular no-bake pie was appealing to me.  Although it's a good thing I didn't become too heavily invested in the no-bake concept, since this particular recipe requires the pie to be baked.  As I said, I had several different recipes, so this is a cobbled together version of 2 or 3 recipes from my folder with the main inspiration coming from a restaurant in New Orleans (Clancy's).  While most recipes just call for refrigerating the pie, Clancy's freezes their dessert.  I cut our pie in half and tried it both ways.  While both ways are good, our guests voted unanimously for the frozen version.  You can chill according to your personal preference but I suggest if you freeze yours to allow it to sit at room temperature for about 10 minutes before serving.  I used the topping that I always use on my key lime pie, which is super easy and a nice finish to a pie like this.
We had a bag of Meyer lemons in the refrigerator and I love their flavor, so that's what I used for the recipe.  But I'm assuming any lemons would work just as well.
The result is a not-too difficult to make pie that is a light, fluffy dessert and a perfect combination of tart and sweet.  Given the history of this dessert, I kind of wish I had one of those hour-glass/curve-hugging dresses from the 50's to wear when I serve it.  I'd wear pearls, too.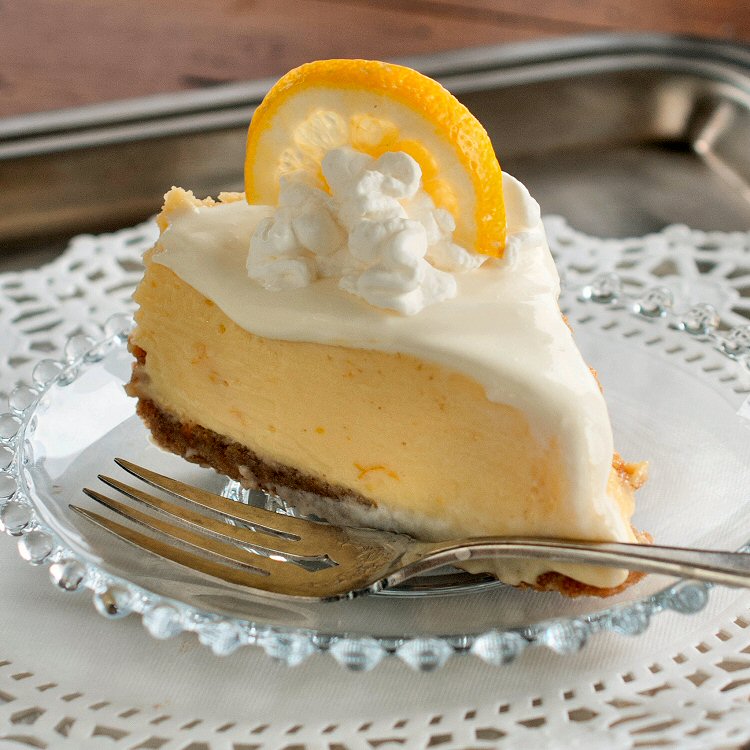 Happy Entertaining!
Click here to get recipe