Lazy Days of Summer?
We know that we have been woefully absent from this blog the last few weeks.  Thank you to our followers that have reached out to us and inquired about our whereabouts.  Nice to think we've been missed.  We've been right here but we've just been busy doing this thing called summer.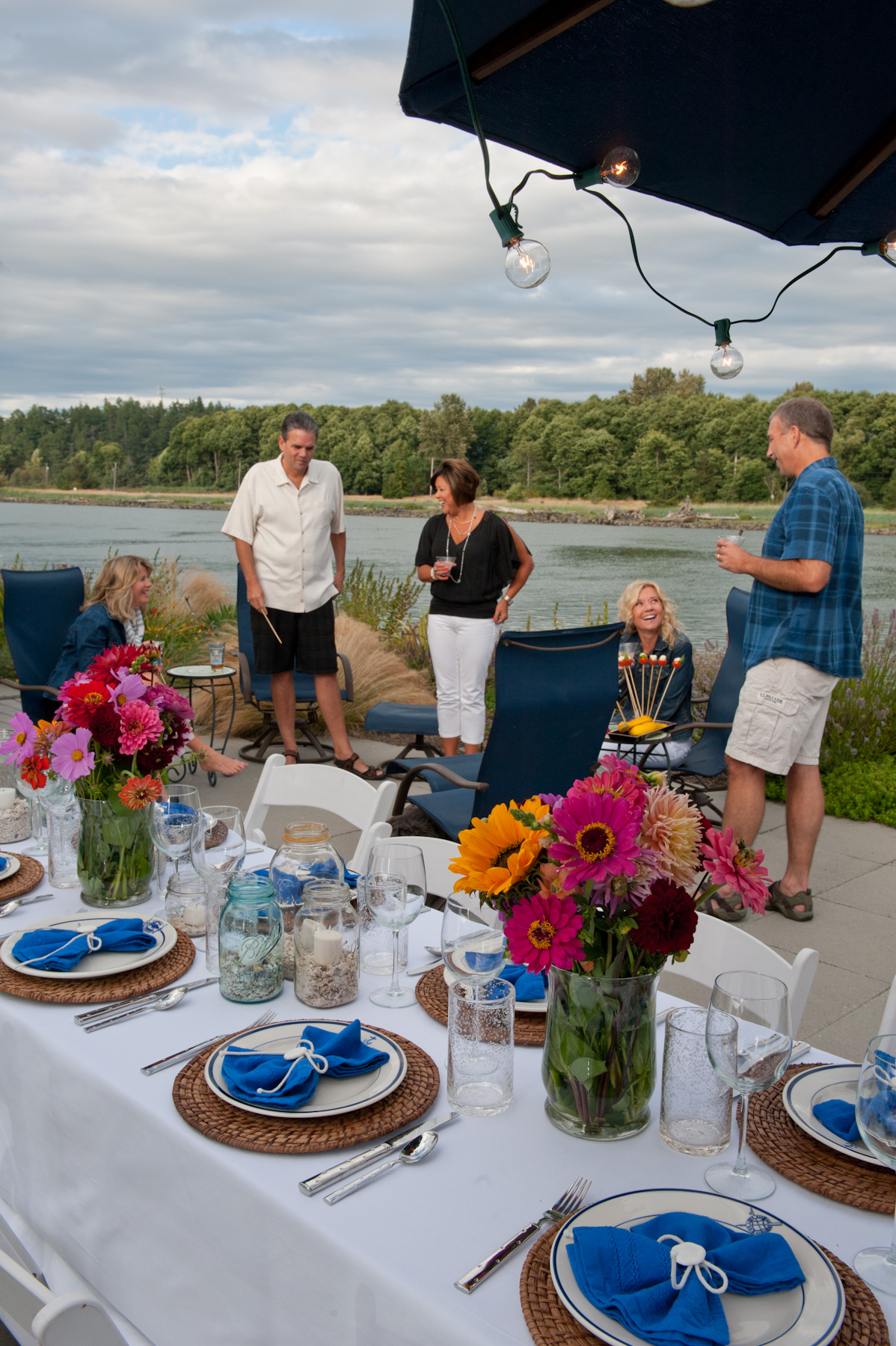 Unlike previous summers, we've had a lot of visitors here.  Our not-so-big house has experienced visiting pooches and blow-up mattresses in the living room and kids sleeping on the floor in sleeping bags and an endless sliding of the screen door.  And, in the Pacific Northwest, where it can be gray and damp for so many months, when summer hits people come out of their houses and the place sort of comes alive.  It reminds me of when the Good Witch tells the Munchkins to "come out, come out" and and everyone starts dancing around with flower pots on their heads.  The sunshine is our Good Witch.  So, we've also been experiencing people on their patios and in their yards and on their boats, all welcoming us and others with food and drink.  I've sort of lost count of how many times we've been to a neighbor's or have had friends here over the last few weeks.  Everyone here knows the good weather won't last forever and is taking full advantage of it.
So, while it may seem like we've been neglecting our blog duties, I prefer to think of it more like we've been off getting field practice.  We've used many of our recipes that we've shared on the blog (some over and over again).  And we've re-learned some critical entertaining philosophies along the way.  Maybe it's that I'm experiencing my own form of the lazy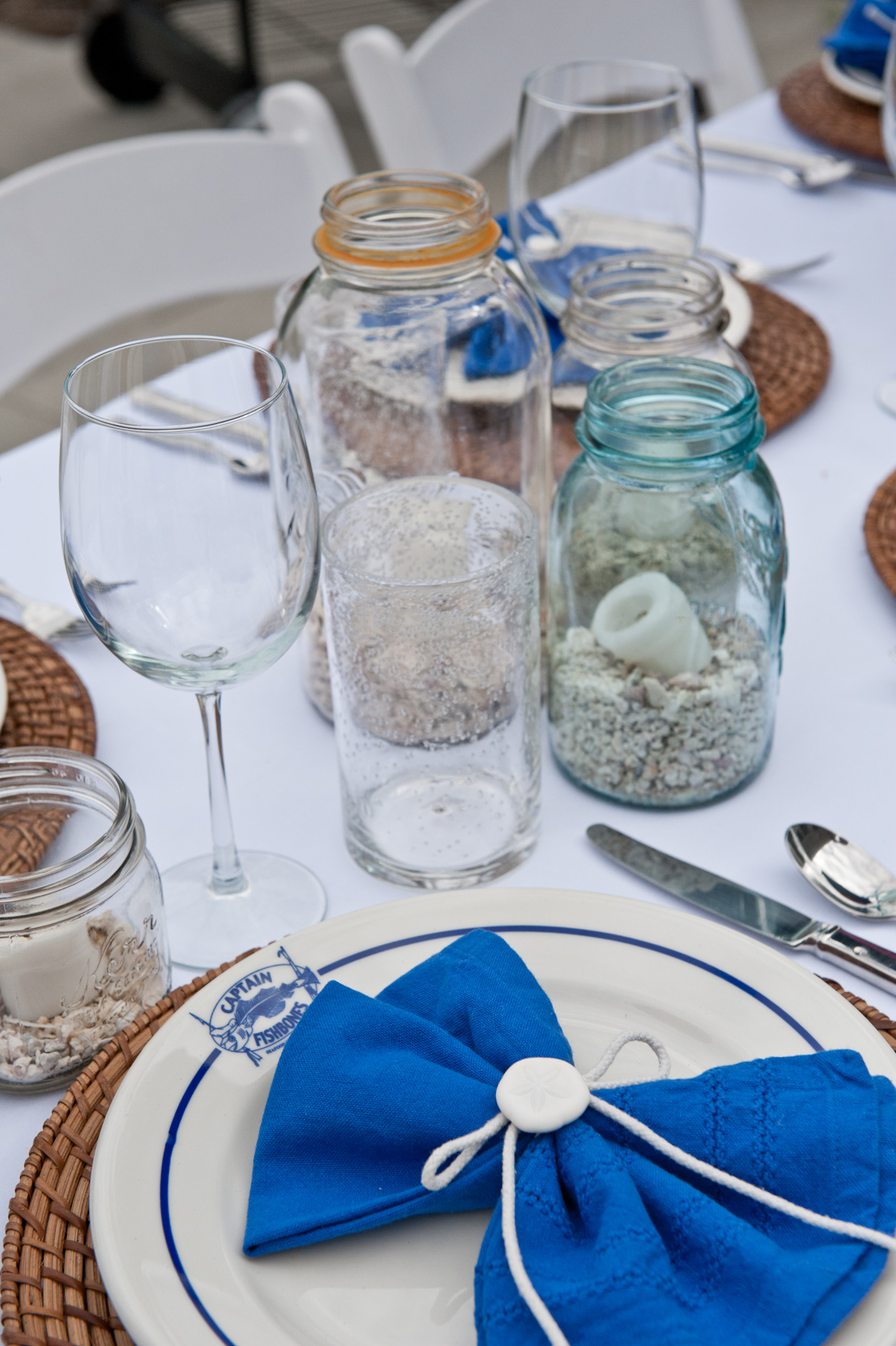 days of summer.  I mean, I know there are obvious weeds in my garden, that my furniture is showing a fine layer of dust and that there is laundry piled on top of the washer, but I want to focus on what's really important:  All of our friends and neighbors that have "come out" to enjoy the summer and chosen to spend to time with us.  The key is for us, as hosts, to enjoy the evening and everyone else seems to follow our example.  Summer is a good time to let go of some of those nagging details and just relax a little.  I felt the teensiest bit guilty when I let the local Berry Barn provide the peach pie for dessert or a week later when our guests arrived before I got home from the grocery store, but then I reminded myself that there is more to life than pretending to be Martha Stewart.
I've been wanting to share this recipe with you for weeks.  It's a great way to take advantage of the good, local corn and those fabulous small tomatoes that are available right now.  I originally got the recipe from a great blog (With Style and Grace), where, contrary to my earlier comment about Martha, I believe they credit her for the original recipe.  So, I'm not exactly sure where this one started, but I've made just a few tweaks to it.  It's been a big hit with everyone we've shared it with, so I think your guests will like it too.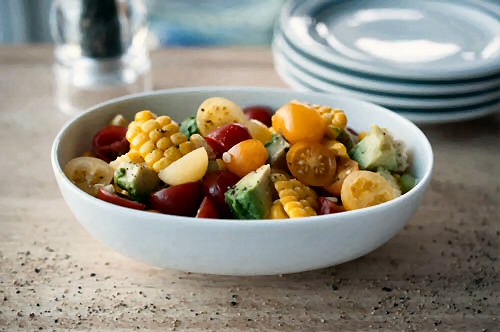 Happy entertaining!