Just In Time for Mother's Day
We had one of those impromptu sort of gatherings the other day that remind me what it's like to be a good neighbor.  Okay, it was actually our sister-in-law who was the good neighbor.  She is equal parts thoughtful and convivial and is always looking for a way to bring people together.  So, when she heard that her friend Betty and her daughter were looking to plan a trip to Africa, she thought we should all spend some time together.  We had the easy part.  Just be here and be prepared to talk about the trip we'd taken to Africa a few years ago and show them our photos (at least the "friend-friendly" version that has been pared down from the nearly 5,000 photos we came home with).
I decided that since they were coming mid-morning, I should have some sort of baked good to greet them with.  It felt so, I don't know, Gone With the Wind-ish (minus the war and all the bad parts).  I made lemon blueberry bread.  This is just the type of recipe to have at your ready.  It comes together in just a few minutes and while it bakes (for about an hour), you have time to put on lipstick, set out some napkins and make a pot of coffee.  And the best part?  It bakes like a bread, but tastes like a dessert. This might be a great way to say Happy Mother's Day.
Happy entertaining!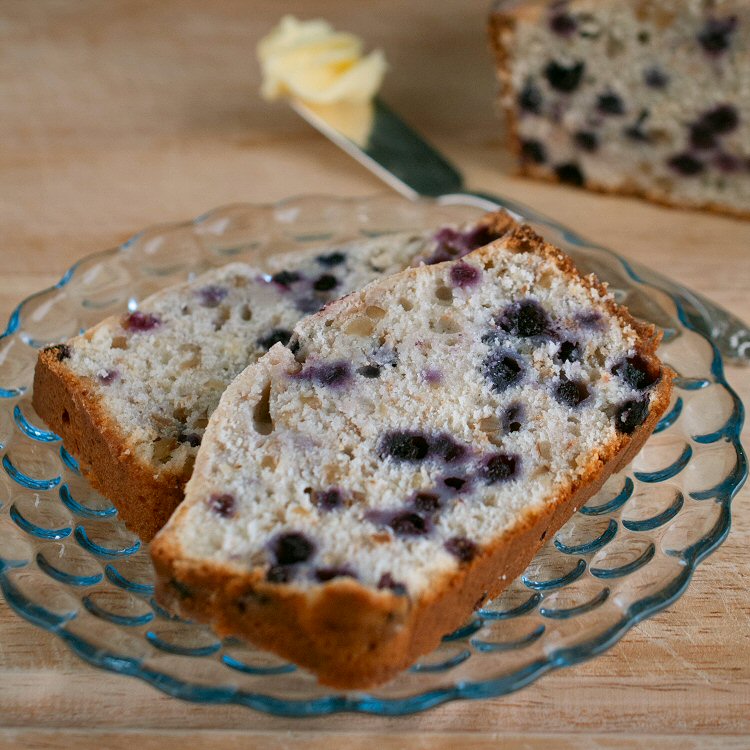 Click here to get recipe