Homemade Cinnamon Bread
When I look at my collection of recipes, I feel very fortunate to have so many from friends and family.  Those special recipes that come with some history and story.  This is not one of those recipes.  It didn't come from some great aunt that made it for me when I visited as a child.  Rather, this recipe started out as one thing and ended up as Cinnamon Swirl Bread.
The original recipe was for a yeast coffee cake with chocolate chips that I thought sounded interesting (I couldn't remember ever making a yeast coffee cake before) and that could be made to serve in the morning to overnight guests.  Conceptually, the recipe seemed good.  But once I started it, I realized that the recipe was actually a little awkward and I was making adjustments as I went.  The end result was sort of a clunky mess.  BUT, what did come out of it all was a dough that I actually thought of as "lovely" (which is noteworthy only because I seldom use that word, much less when discussing bread dough).
Given my clear emotional response to the dough, I decided to try the recipe with just a cinnamon and sugar filling, rather than the one that had been in the original recipe.  And here we are.  Enjoying the scrumptiousness of Cinnamon Swirl Bread.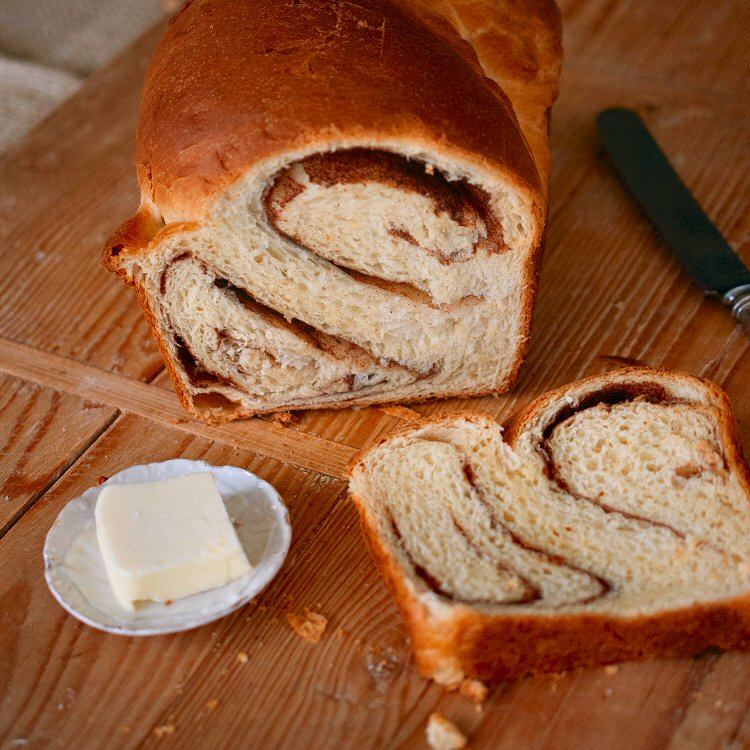 In the recipe, I give you two options for how to roll the dough.  The original recipe had me roll it,  bring the ends together and then twist it.  I do it this way when I make the Cinnamon Swirl Bread only because I like the random, wonky swirl I get.  But it's a step easier to just roll it up.  You can choose to do it whichever way you prefer.
The smell of freshly baked cinnamon bread in your kitchen may be reason enough to make this bread.  But I have to tell you that this bread rises (no pun intended) to its true glory after it has been toasted and buttered.  Which means you can bake it ahead of time and then toast it in the morning for guests.  Go ahead and serve it on your good plates.  It's worth celebrating.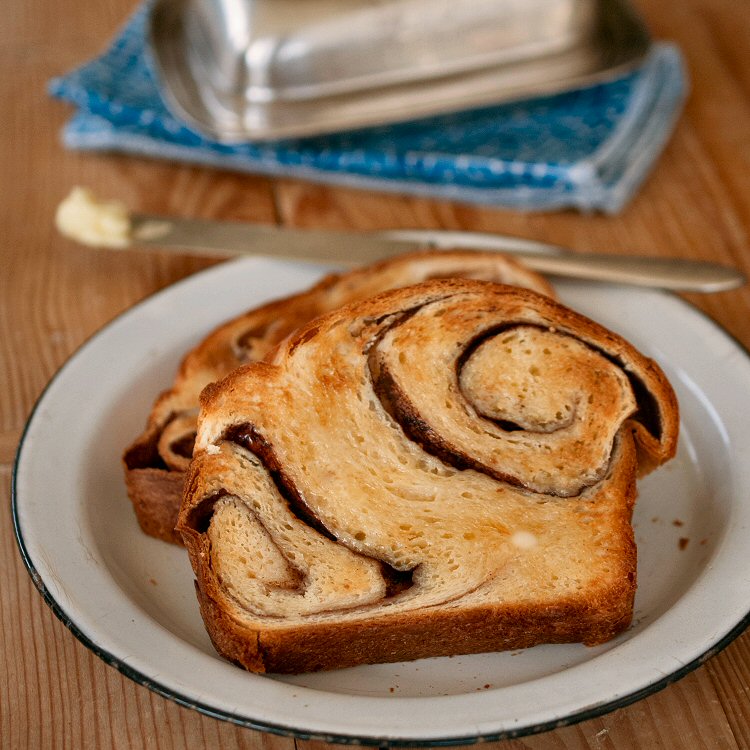 Someday, this may be the center's of someone's fond memory of breakfast at your house.
Happy Entertaining!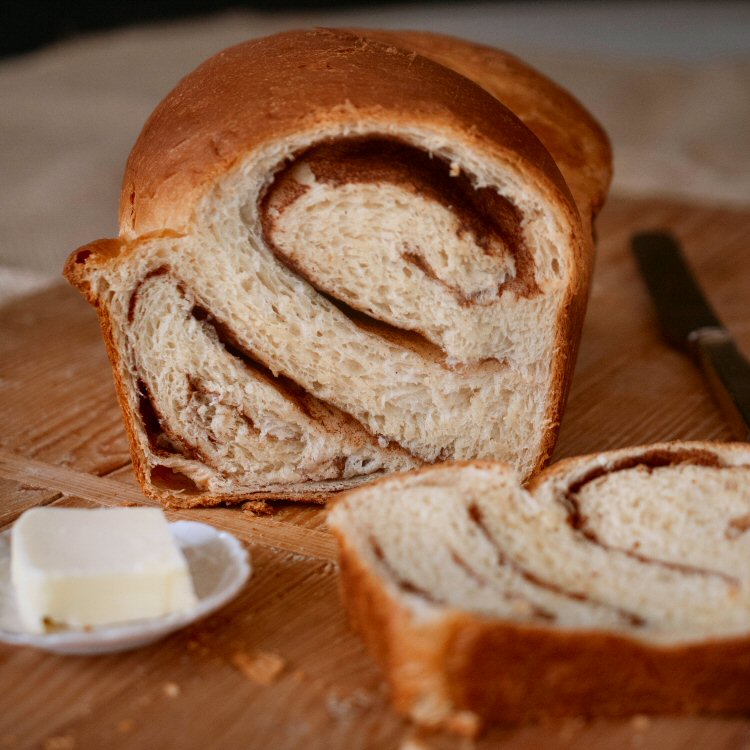 Click here to get recipe