Glazed Lemon Blueberry Scones
It all started with a trip to one of the local farm stands a couple of weeks ago.  It was the end of blueberry season, but they still had flats of beautiful, ripe, big blueberries.  As I debated about whether or not to buy some, a woman proclaimed that they were "the best blueberries in the world."  She had bought some the week before and had come back for more.  How could I not buy some after a ringing endorsement like that?
So, there I was, at home with a flat of blueberries.  And they were good, I'll give her that, whatever her name was.  I was happy to freeze a good portion of my berry stash, but it seemed a shame to not also find a way to use them fresh, too.  I had been wanting to try adding fruit to our scone recipe, so this seemed like opportunity knocking.
The great thing about all of this is I was able to use the Glazed Lemon Scone recipe with just one small alteration.  I reduced the zest slightly so that the lemon flavor wouldn't compete with the blueberries.  When I got to the "mix just until the flour is incorporated and the ingredients all come together in a ball" stage, I added about 3/4 cup of the blueberries and then gently worked them into the dough, taking care not to crush the berries or overwork and warm the dough.  Then I shaped, cut and baked the scones like I normally do.
The result was the same great texture with the added flavor (and wonderful blue dots) of the blueberries.  De-lish.  This is a good example of a time when I shouldn't be blogging when I'm hungry.  I am now craving one of these scones.
If I make these again and use some of the berries I have in the freezer, I think I'll add them frozen and not let them thaw.  I think thawed berries would be a little too messy.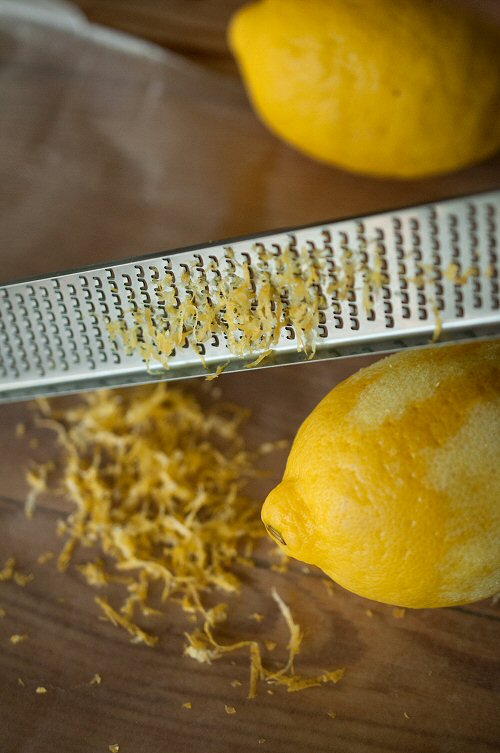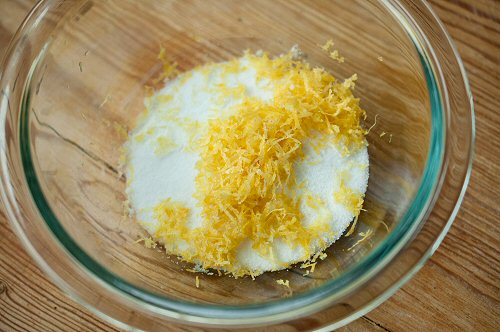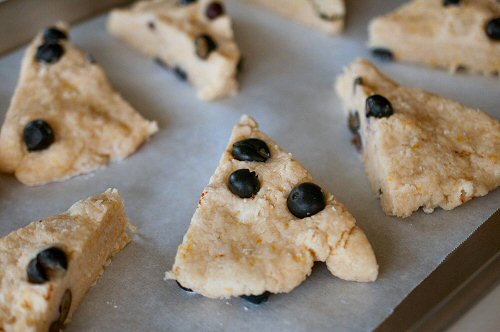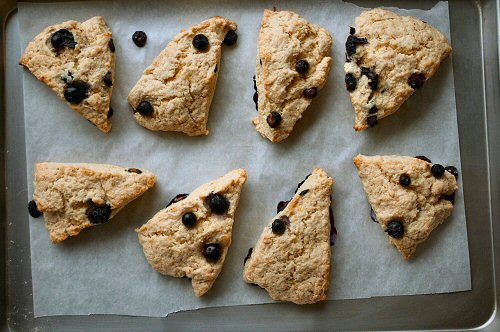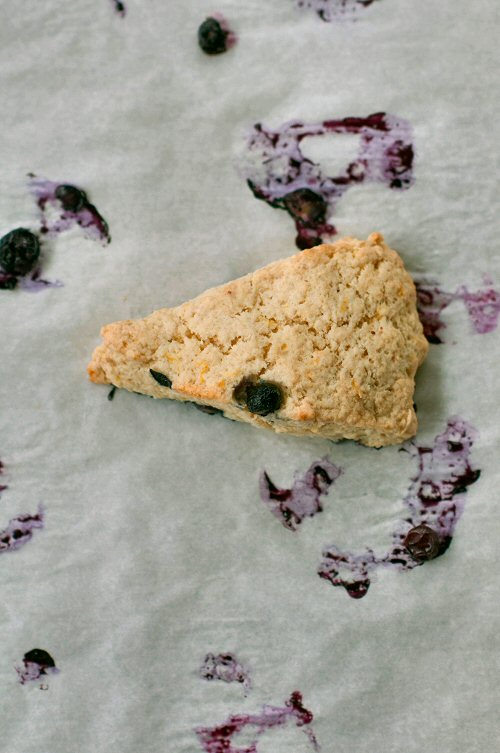 We ate two scones immediately and put the rest in a Ziploc bag after they'd cooled.  Jon ate these scones every day until they were gone.  He said that, even after five days, they were still fresh and moist — the best scones he's ever had.
Happy Entertaining!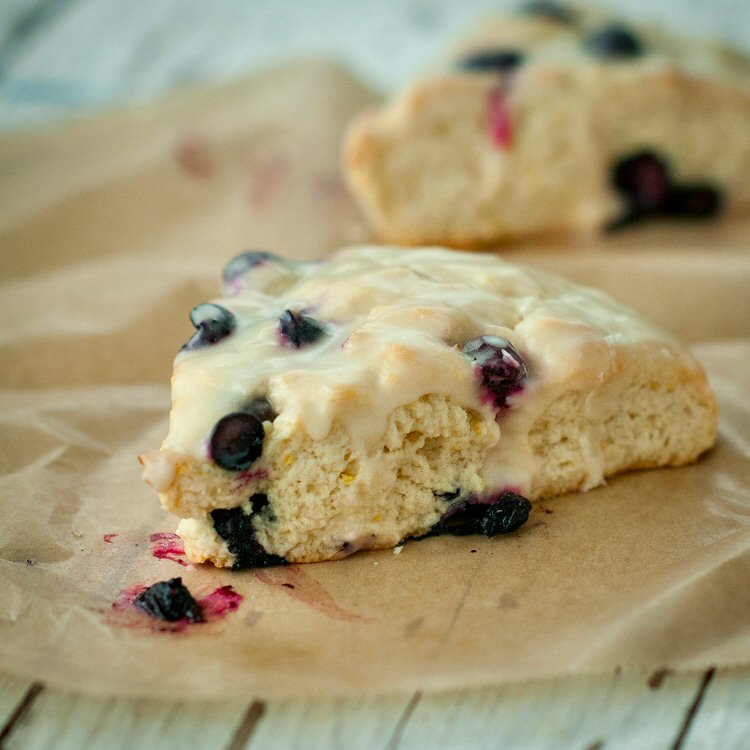 Click here to get recipe