Best French Toast Ever!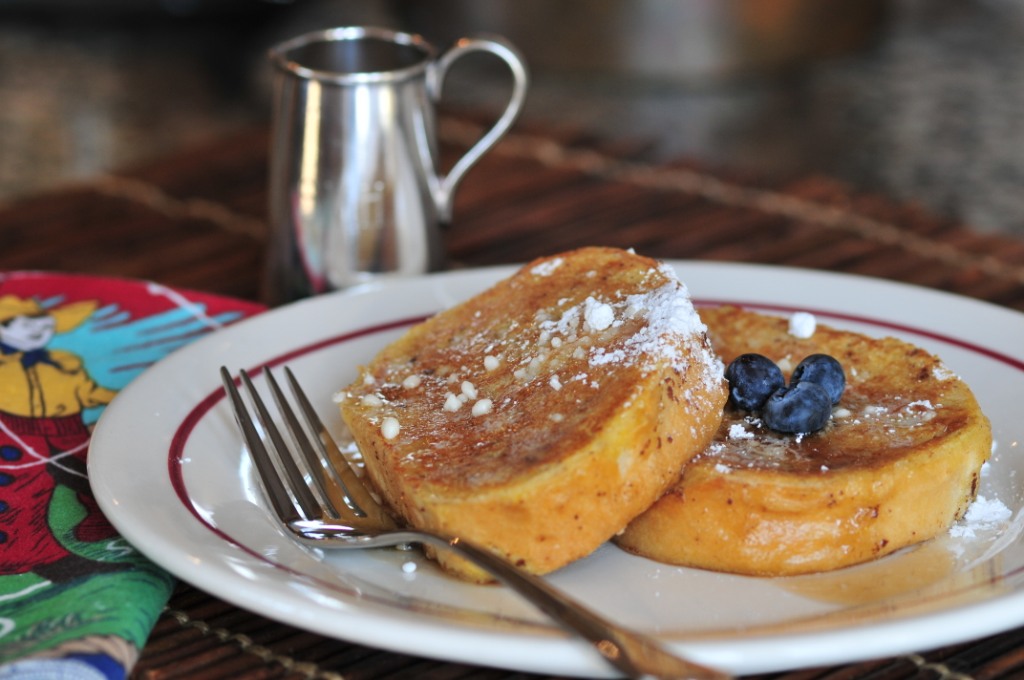 I learned this process of making French toast from the owner of a bed and breakfast in Portland, Oregon that I stayed in several years ago.  The trick, he taught me, is soaking the bread for several hours in the milk mixture.  As he pointed out, soaking the bread makes for moist pieces of French toast.  Otherwise, all you have is pieces of bread with a thin layer of fried egg cooked on the outside.  I've been making it this way ever since.
You need to start preparing this several hours before you make it.  I usually make it the night before.  Which is good, because that means most of your work will be done before it's time to start cooking/serving.  Trust me, the recipe works.  When I first tried it, I was sure it wouldn't work.  Friends have watched me make it, and they never think it's going to work.  Everyone assumes the bread will just fall apart.  But it will work and it makes the moistest, best French toast.  And your whole house will smell wonderful.
Click here to get recipe