Debbie's Birthday Cake
How do you spell love?  For me, I spell it C.A.K.E.
At least that's what I did last week when Jon baked me a cake for my birthday.  A two layer cake.  From scratch.  With homemade frosting.  Be still my heart.
He declared his intentions a couple of days before my birthday.  He was almost a bit hesitant when he told me, perhaps fearing that I was going to tell him it was a mistake to try and tackle a cake.  I think it's worth saying here that, in our house, I'm the baker.  I'm the one that bakes for fun, bakes for special occasions, and bakes for the blog.  I'm the one with a close, and personal, relationship with the KitchenAid mixer.  While Jon knows his way around the kitchen and bar, baking is my territory.
Which is probably why I was so touched by his gesture to bake me a birthday cake.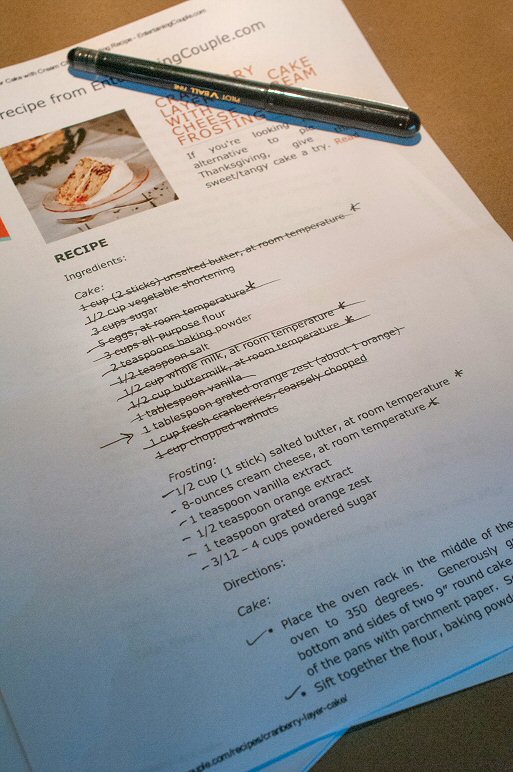 He chose one of our favorite cakes, the Cranberry Layer Cake with Cream Cheese Frosting.  Armed with a  printout of the recipe, he set to his task just as he does everything:  Methodically and with purpose.  It's one of the things I love about him.  But it is in sharp contrast to how I approach baking.
While he wanted to do the cake on his own without assistance (or god forbid interference) from me, he did have a few questions as he went.  And, it made me realize that this was a good test for not only the recipe and but also my instructions.  His efforts, and the resulting (delicious) cake were a good testament to the accuracy and clarity of the instructions.  But it also showed me that sometimes maybe I leave out some details because, for me, there are some that are just common knowledge.  So, I'm sharing his questions, and the answers, here for anyone that might be more novice than expert.
We don't have a proper sifter (like the kind both of our moms had). So, I just use a fine mesh colander.
When a recipe calls for a cup of chopped nuts, do you measure the nuts before chopping or after?  This was a good question.  And one I never considered much before.  I like this answer:
"1 cup of chopped nuts" is measured after chopping.
"1 cup of nuts, chopped" is measured before chopping.
I'm going to ensure this is how I describe it in my recipes going forward.
If you forget to bring your eggs to room temperature ahead of time (which I do all the time), you can place them in warm water for a few minutes.
When you add ingredients, unless the instructions specifically say to keep the mixer running while adding ingredients, stop the mixer when adding. This question came up after an attempt to add flour resulted in a plume of white dust.  And I have to admit it sort of made me chuckle.  But it also made me realize that, unless you've spent a lot of time mixing ingredients, this isn't as obvious to everyone as it is to me.
Jon said that, even though he's watched me frost layer cakes dozens of times, he resorted to Google for help before taking that step on.  He found this link to be particularly good.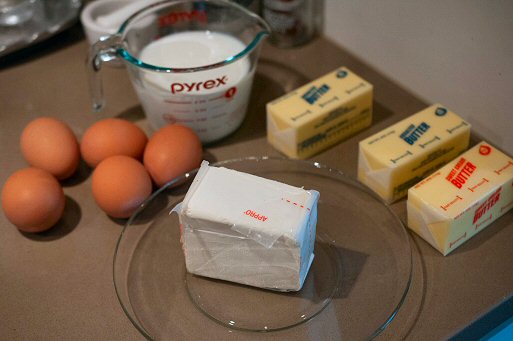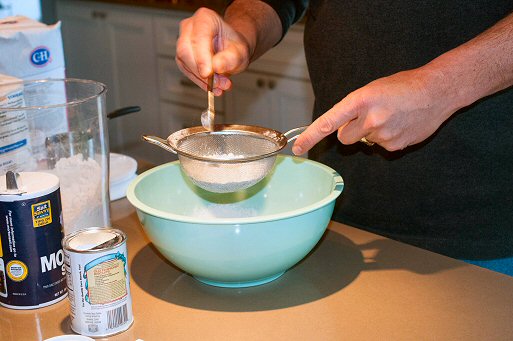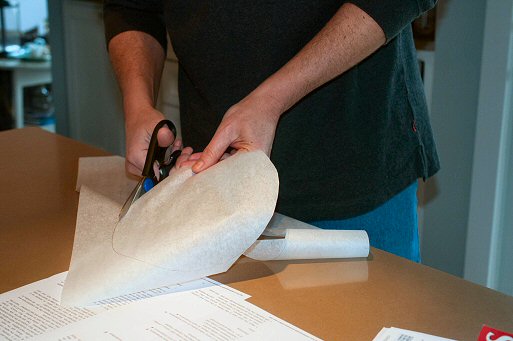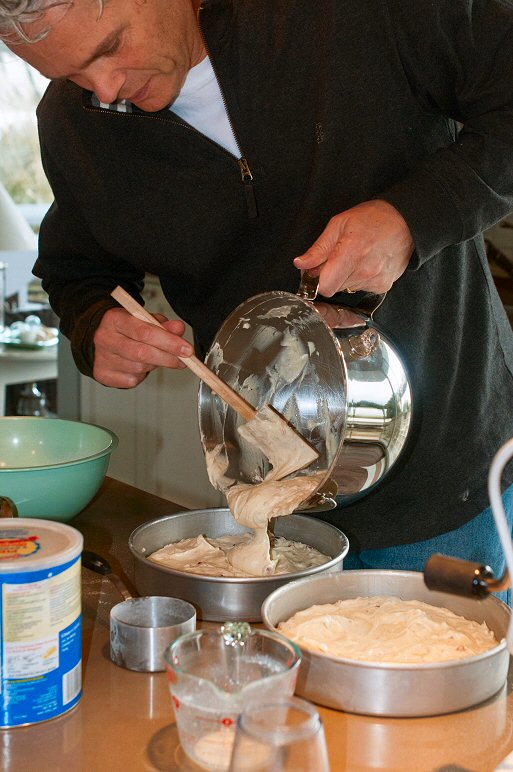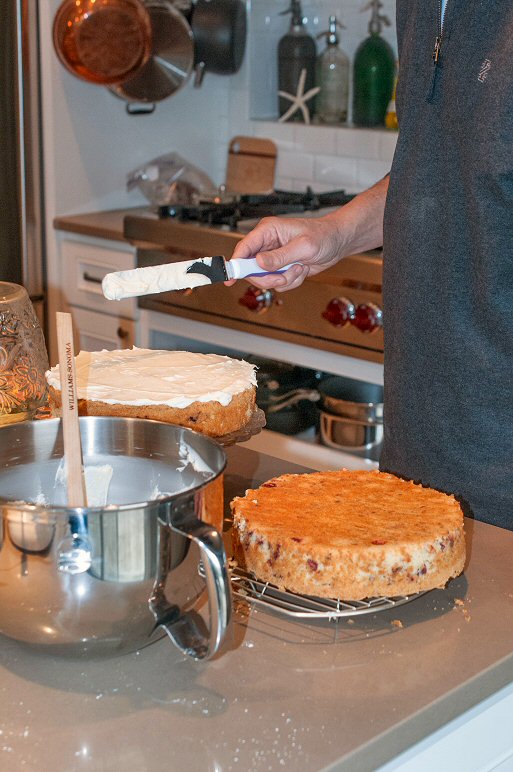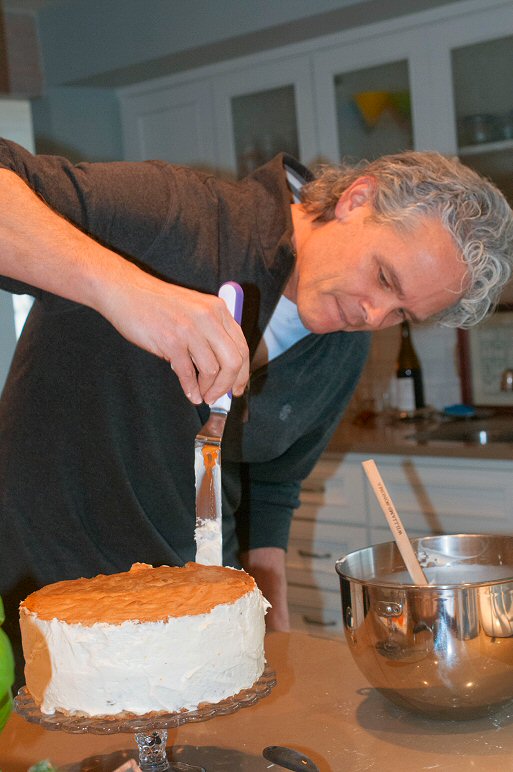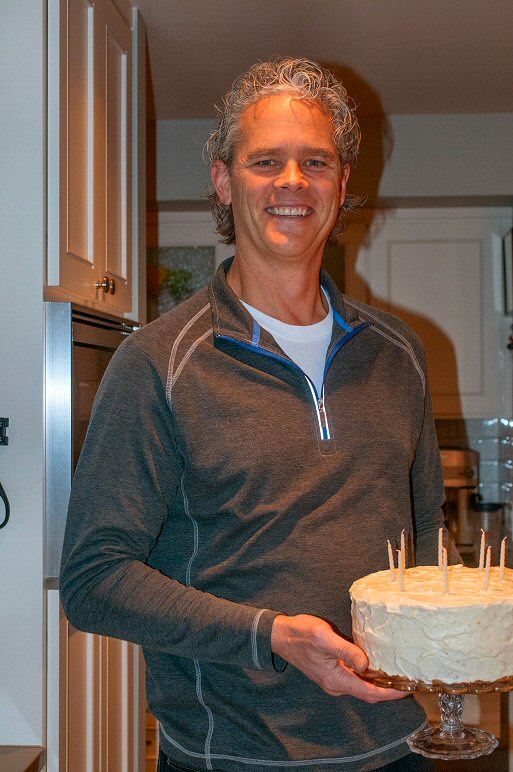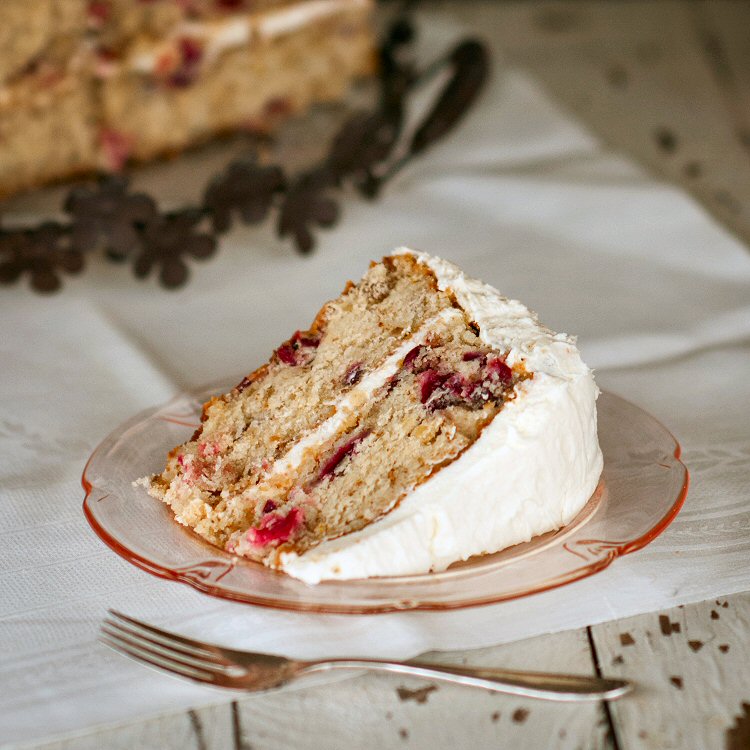 Happy Entertaining!