Brunch – A Good Reason to Rise and Shine
I'm not what you'd call a morning person.  And by that I mean that not by any stretch of the imagination, nor by what anyone who knows me well would say, would I be considered anything remotely close to a morning person.  I find very few things as luxurious and decadent as a slow-paced morning.  Which may be the reason I don't often host a brunch at the house.
But I gladly got out of bed and did just that last weekend.  My oldest sister and brother-in-law came up for the day, and to allow for their drive home (a few hours), a midday meal was the most accommodating.  And I may not be a morning person but I can be rather accommodating when I try.  My youngest brother and sister-in-law came, too, and it was simply a splendid reason to get up early.
Doing a little prep the day before allowed me to sleep in an extra few minutes.  (Yea!)  I made the crust for the quiche (and refrigerated it overnight) and set the table.  Jon cut the flowers and I got them arranged in a vase.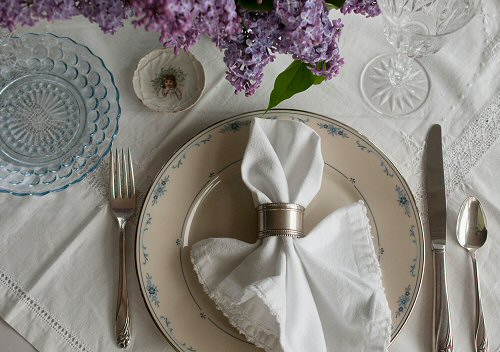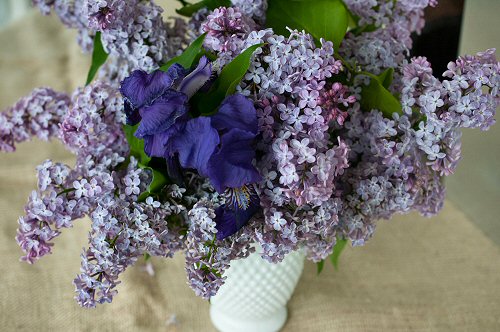 By the time I rolled out of bed Sunday morning, my to-do list was pretty manageable.  Besides making the quiche (which is my old, stand-by recipe), and washing/cutting the romaine (which we served with a lemon dressing), my morning priority was making the scones.  And I should note that, prior to Sunday morning, I had never actually made scones from scratch before.  I was a little nervous about the whole thing, especially since I didn't have a "Plan B" if the scones were a flop.  I did my best to carefully follow the recipe and am so happy to report that the scones turned out perfectly.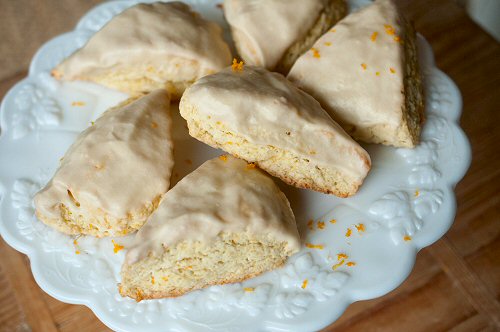 When any of the siblings are together, inevitably the conversation comes around to Mom.  She passed away many years ago, but we all still miss her every day.  So it was nice to be together, using her good silver and the antique butter pats that she gave me one year for my birthday, and remembering our mom.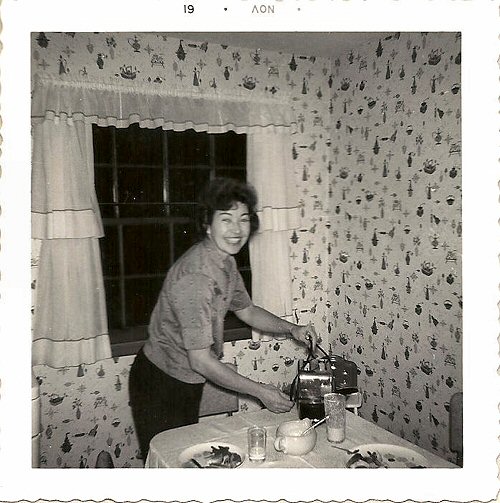 And then our brunch became a tribute to all moms and the upcoming day that honors them.  Biological moms, adoptive moms, mother-in-laws, step-mothers, grandmothers, women who nurture and are motherly by nature, and those who are moms of our furry friends.  We know our world is better because of you.  To all of these moms, we wish you a Happy Mother's Day.
Brunch Menu
Romaine With Lemon Dressing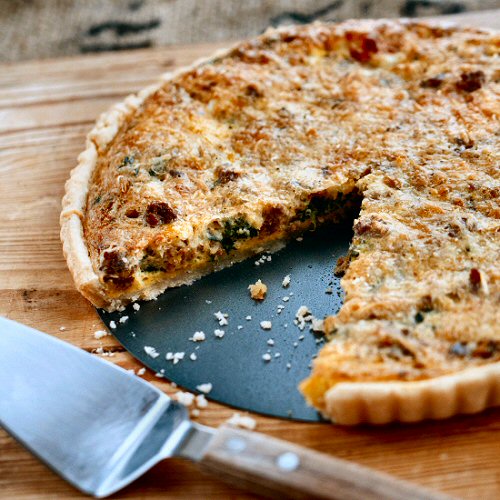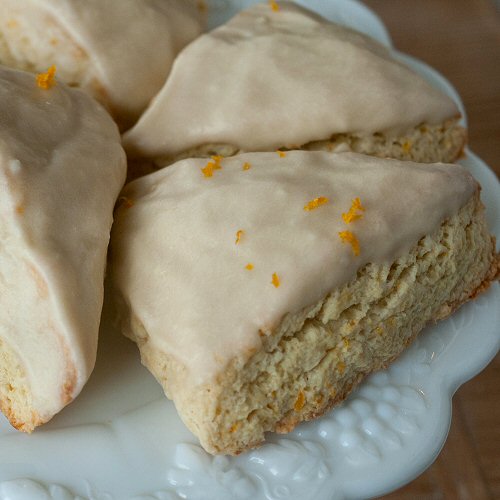 Happy Entertaining!