Finally. The Best Bloody Mary.
I love a good Bloody Mary.  There's just nothing like a frosty pint glass full of spicy tomato-y goodness overflowing with a salad bar of garnishes.  A well-made (and well-dressed) Bloody Mary is a thing of beauty.  But I have a confession to make:  I can't make a good one to save my life.
Until now.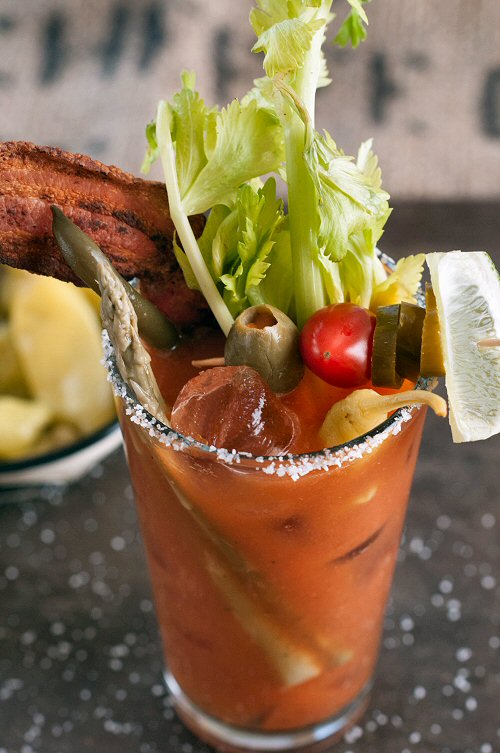 As much as I enjoy Bloody Marys, making a decent one myself has always been a kind of unachievable "holy grail."  And maybe a bit of an embarrassing shortcoming as an amateur mixologist.  A big part of this is because Bloody Marys are traditionally enjoyed in the morning (often well before noon) and that's just not the time of day when I do much experimenting with cocktail recipes.  No judgment here…but for me, I kind of feel like I've committed myself to an unproductive day if the vodka comes out while the coffee is still brewing.  So my efforts at perfecting a Bloody Mary recipe have been somewhat limited.
One of our friends makes an outstanding Bloody Mary.  A LOT of ingredients go into his creations; he looks like a mad scientist hunched over the bar as he measures and tweaks and fiddles to get everything just right.  It's an intimidating process!  So, while it seems like something I should know how to make, whenever one of our guests suggests a round of Bloodys to kick off the day, I defer and ask if they have a favorite recipe and, if so, if they'd like to stand in as guest bartender.  Or we go out for brunch and leave the mixing to the professionals.
Not that I haven't made a few attempts.  The fundamental ingredients are pretty well-known:  Vodka, tomato juice (or V8, which most enthusiasts seem to prefer), Worchestershire sauce, horseradish, various salts (garlic, celery, seasoned) and peppers, a dash of Tabasco, a squeeze of lime, and a nice, leafy stalk of celery.  Additional garnishes can vary widely, and this is a cocktail that benefits from a "more is better" attitude.  Green and black olives, dill pickles, peperoncinis, cherry tomatoes, jalapeño slices, spiced green beans, pickled asparagus spears, shrimp, oysters, bacon, the list goes on.  No wonder the term breakfast in a glass is so fitting.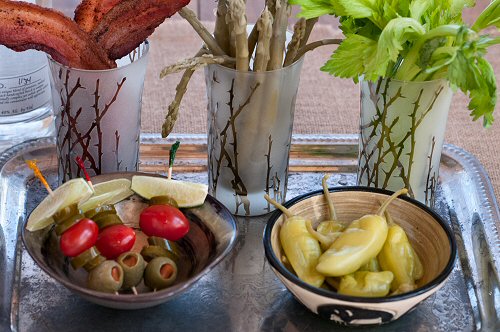 So how could it have been so hard for me to make a reasonably good Bloody Mary?  Mine always ended up tasting like something was missing (how is that possible when I already threw in everything but the kitchen sink?).  I still have detailed notes from several attempts going back more than 3 years.  I tried Chipotle-infused vodka.  I tried wasabi and Sriracha.  I tried more of this and less of that, but with so many ingredients it was impossible to figure out which ones were out of balance.  Frustrating.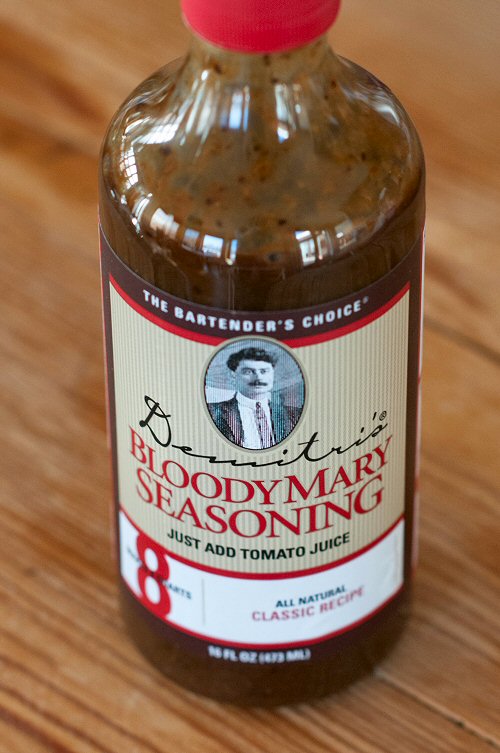 So what, finally, was the answer in my search for the best Bloody Mary?  I've simplified.  Thanks to a tip from a local bartender (whose recipe is one of the best I've ever had), I'm using an amazing off-the-shelf seasoning mix
!  A little part of me feels like this is cheating.  And maybe it is.  But the whole concept of our blog is how to make entertaining easy and fun.  So, by that definition, my Bloody Mary recipe is a complete success — because it's easy, fun to make, and pretty darn tasty if I do say so myself.  In fact, it's so easy and fun that, for those days when a Bloody sounds just right, we'll be setting up a "do it yourself" (or DIY, for those of you not spending all your time on Pinterest) Bloody Mary station at our bar.  Try this yourself:  Set out the ingredients, garnishes, and a bucket of ice, provide the basic mixing instructions, and let your guests channel their own inner mad scientist.  No fuss, no intimidation, just perfectly-customized cocktails.  All before lunch.  Hmmm, that suddenly sounds like a pretty productive day after all…
Cheers!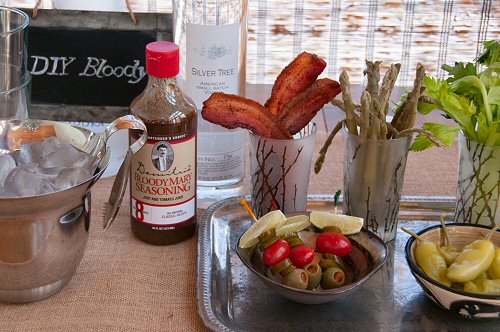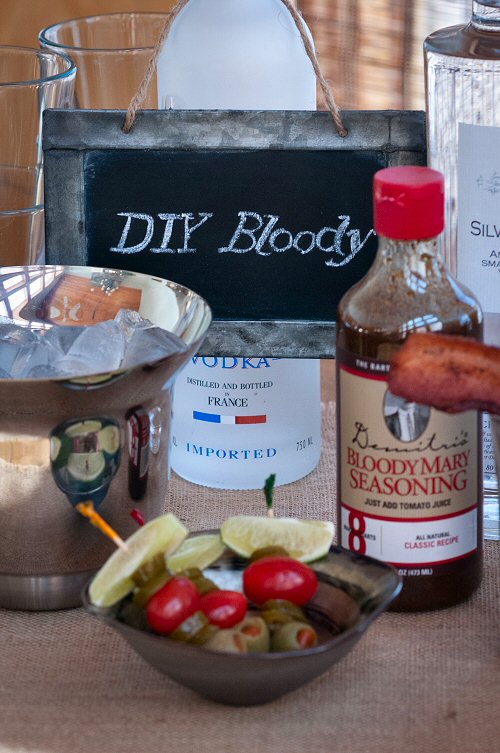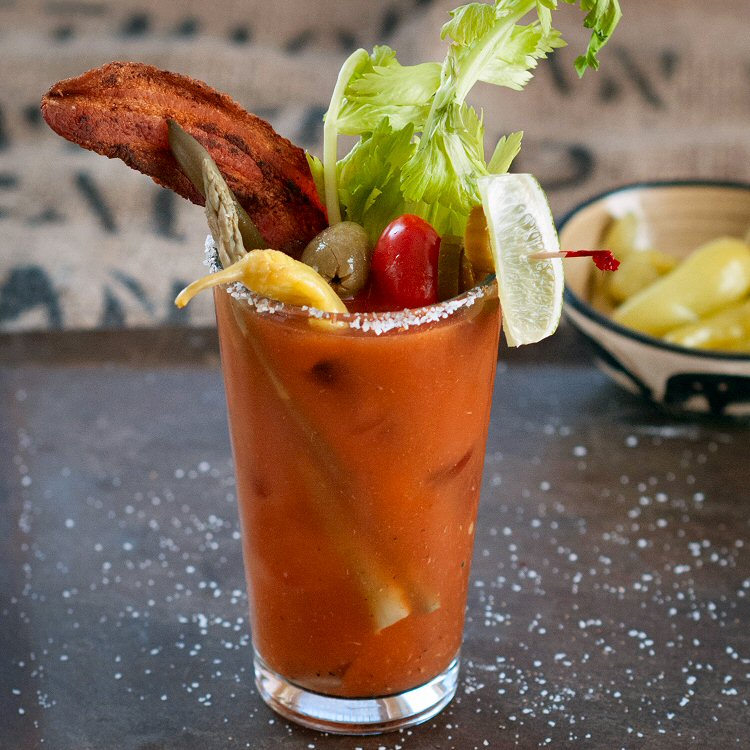 Click here to get recipe