Our Favorite Summer Salad
Summer.  At its best, it is easy, leisurely and relaxed.  And, it seems that everyone is on an endless vacation.  At least the pictures make it look that way.  In reality, it's just another season in this thing called life and all that comes along with it.  The good news is that even when life is hectic, it seems that summer offers occasional moments of reprieve, when we really can just dial it back a notch.  And, while summer seems to be the season of entertaining, I like the fact that it's a simpler type of entertaining. It's all about patios, barbecues and buckets of beer.  Pretenses and formality are left at the front door.  I'm a fan of any dinner party where flip flops are the appropriate attire.
If you're a regular follower of this blog, you've heard us say more than once that summer food ranks right up there on the list of our favorite things.  Fresh, local food prepared seasonally.  For me, it just doesn't get much better than this.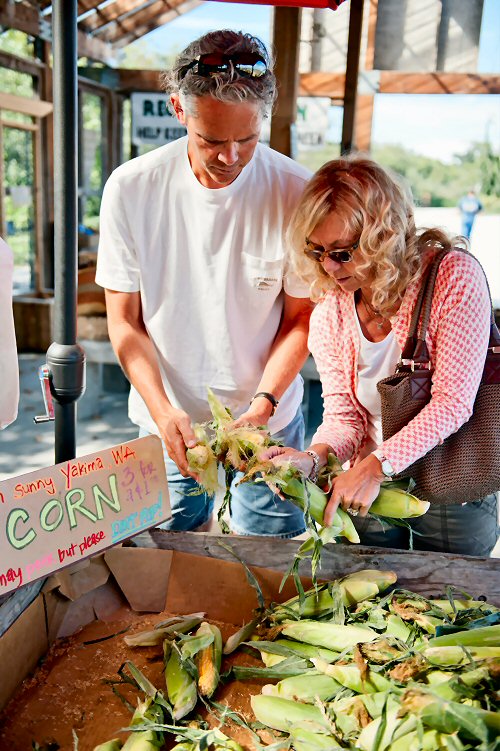 This salad is the perfect side dish for any summer meal.  It takes advantage of fresh produce, and (most importantly) it's a breeze to make, so it fits right into the dialed-back, relaxed type of entertaining that summer is all about.  And, as I've discovered this summer, it's easy to take along to a picnic or potluck.  Recently, I did all the prep in the morning, brought it along in the cooler and just added the avocado and vinaigrette right before serving it for dinner.  The recipe can easily be doubled to feed a larger group.  And, it's pretty.  It's like a bowl full of summer food confetti.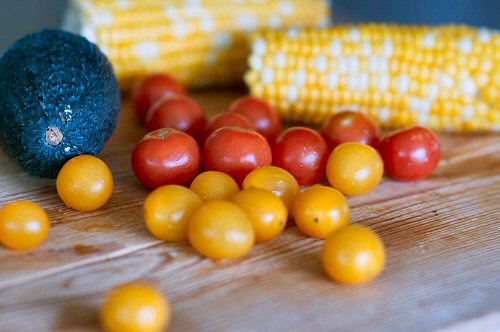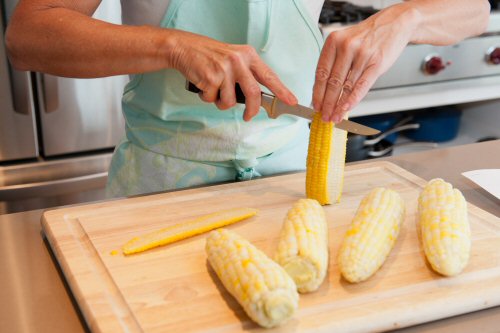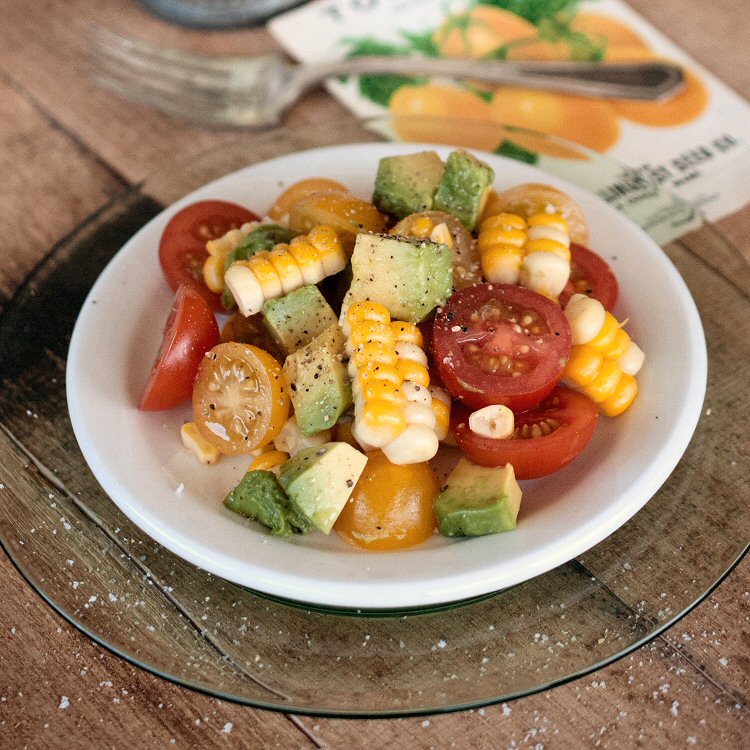 But, perhaps, the best part is this is a crowd favorite.  People really, really like this salad.
I originally found this summer salad recipe on this great blog (With Style and Grace), which is a wonderful source for gluten-free recipes if you're looking for one.  My version is just slightly altered. I think on her blog, Lisa credits Martha Stewart for the recipe.  And, I've seen similar versions of it on Pinterest, Facebook and Foodgawker.  Whatever the source, it's a keeper.  File it under "The Salad To Make When I Need a Simple, Delicious Solution, Oh, and When Corn and Tomatoes are in Season."
To everyone who has asked for this recipe over the past few weeks, here it is!  Happy Entertaining!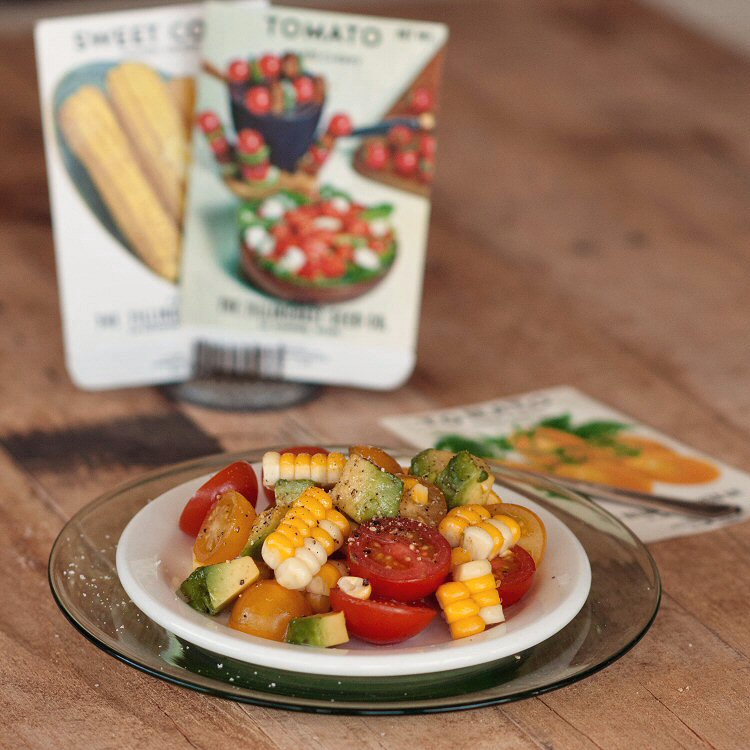 Click here to get recipe