Some Like It Hot
For as long as I have been making cornbread (the early days using the stuff out of the blue box notwithstanding), I've been making it in one of the cast iron pans that my mother-in-law gave me.  I've also been modifying the recipe and leaving out the chilies because I'm not a fan of food with heat.  Which means that Jon, who loves anything spicy, has been eating plain cornbread for years.
Then, the other night (when I should've been sleeping), I had a thought.  Couldn't I solve the problem of the haves and have-nots by making the cornbread as muffins and adding chilies to some and leaving the others plain?  (I know.  Not exactly rocket science here. But it was a new thought to me so therefore counts as something novel.)  The next morning, I gave it a try.  I didn't have any canned chilies, so I used some sliced jalapeños that Jon had in the refrigerator.  I used my small muffin tin, so the muffins would be bite size.  I first placed the slices of jalapeño on a paper towel to drain away any extra juice and then placed one slice in each muffin. The first batch I lined with paper liners, but found that too much of the muffin stuck to the liner (thus resulting in the urge to scrape the liners across your bottom teeth, creating a rather unbecoming sight for all).  So, the second batch I just put a little Crisco in each cup before adding the batter.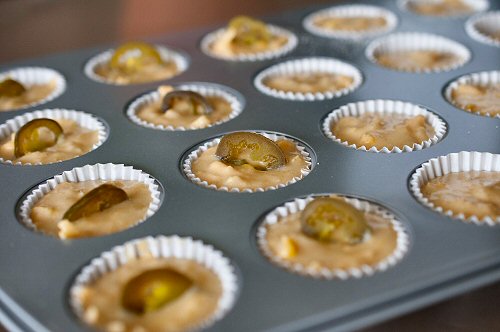 The result?  Same great cornbread as the original in tasty (and sometimes "hot") bite-sized morsels.  The muffins were moist, flavorful and just the right amount of sweet.  Oh, and did I mention cute?  Everything that a little muffin should be.  This recipe would be a great addition to a barbecue menu.
Happy Entertaining!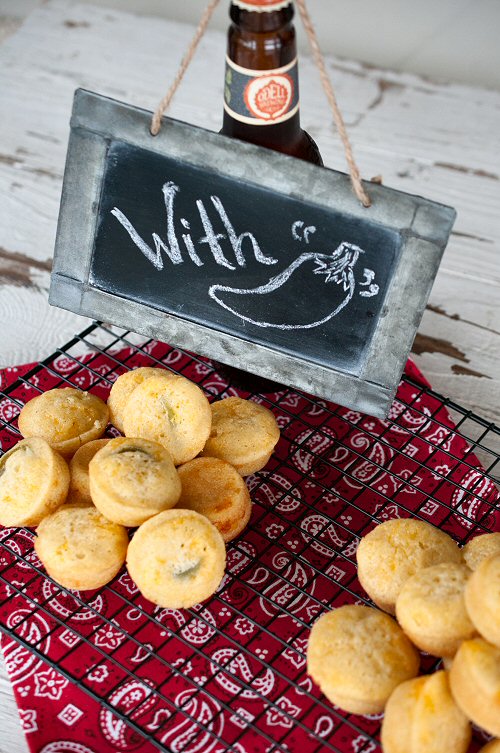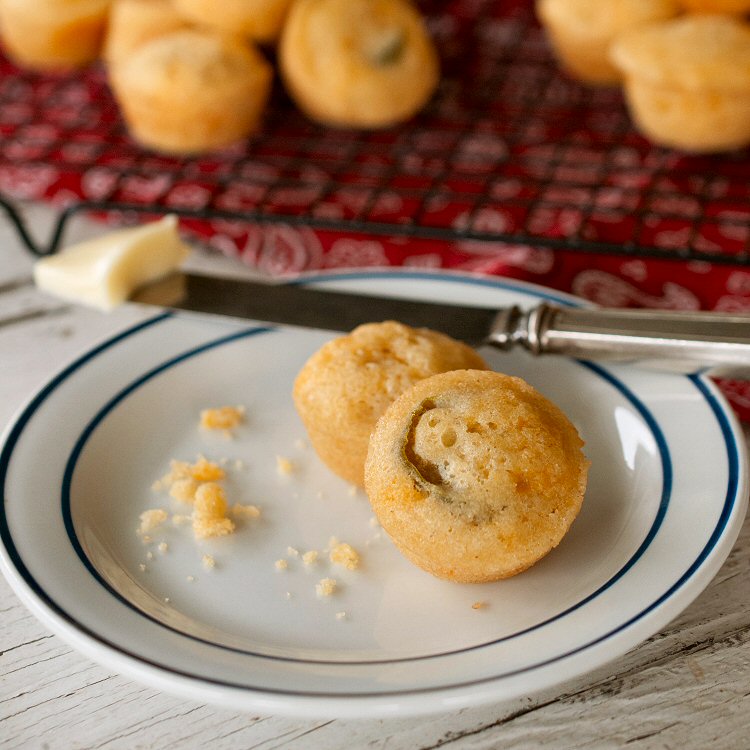 Click here to get recipe