Berry Shortcake
It's strawberry season here in our little neck of the woods, and I could not be happier.  The local farms have their stands open and we're practically gorging ourselves on the bounty.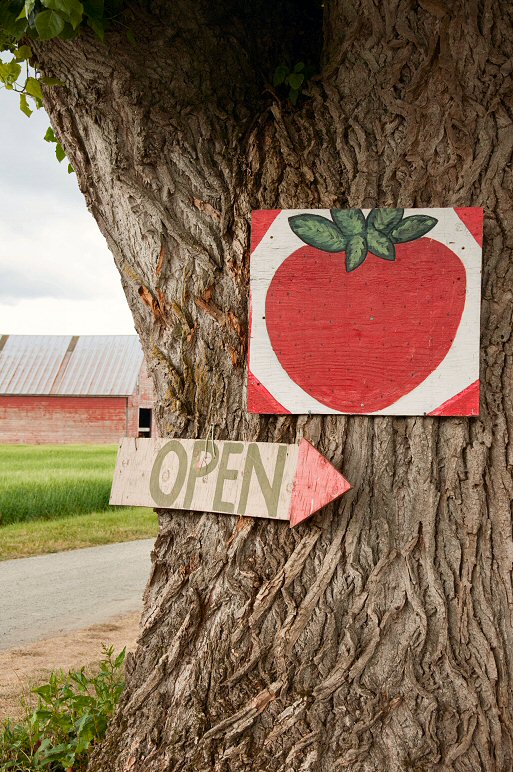 Which wouldn't be a bad thing if we were just eating naked berries.  If that were the case, we would be congratulating ourselves on our healthy diet.  Instead, because we are making a daily habit of eating the berries layered up as shortcake desserts, the gorging behavior has crossed over into gluttony.  Somehow we have rationalized that since it's summer, and almost the 4th of July, we're just doing our part to celebrate the season.  I'm guessing if this behavior continues, my pants and I are going to have to have a little chat about who is to blame for the discomfort.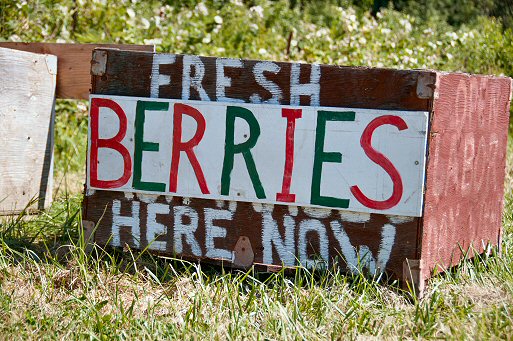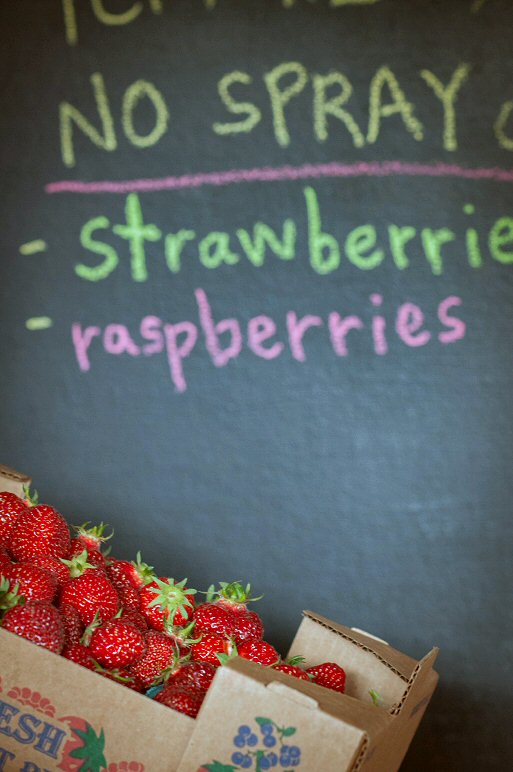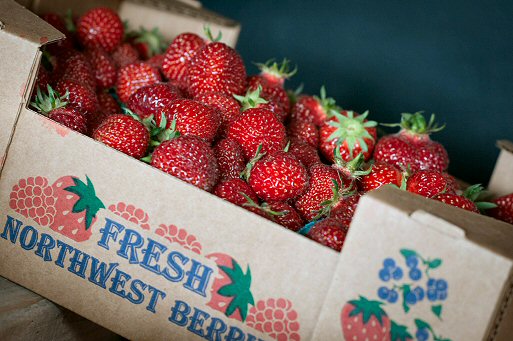 By simply using my star-shaped cookie cutter, buttermilk shortcakes take on a patriotic personality and will become the base for the signature dessert we will be serving at an upcoming 4th of July holiday celebration we are attending.  In addition to the strawberries, I will add a few blueberries to ensure the proper nod to the red, white and blue.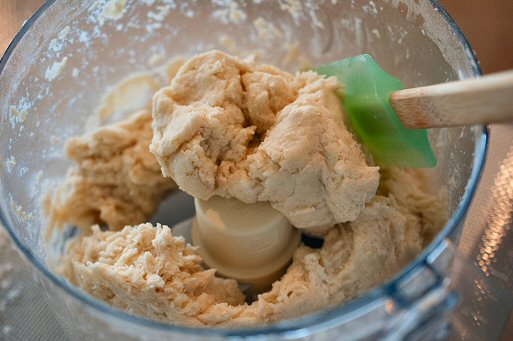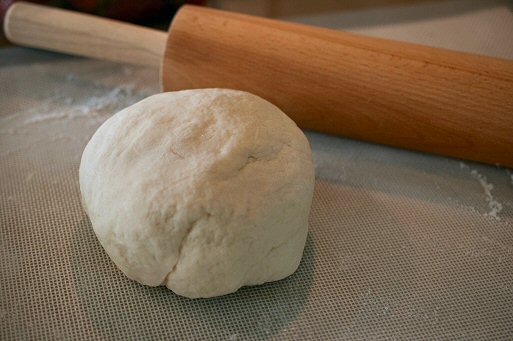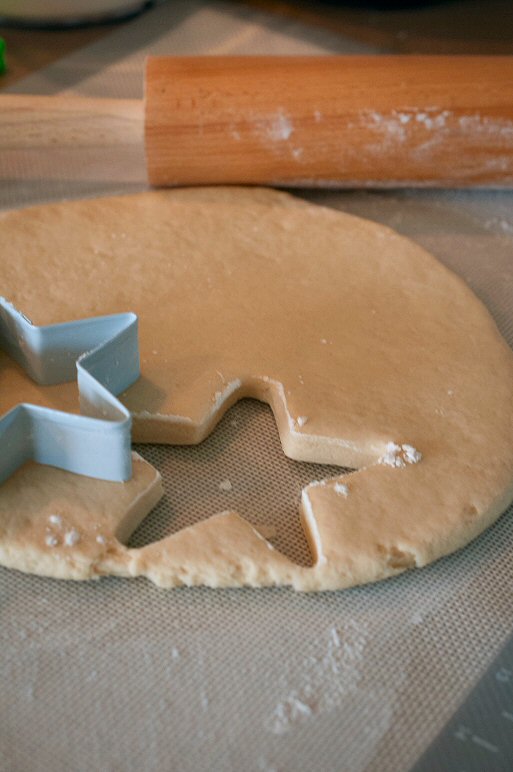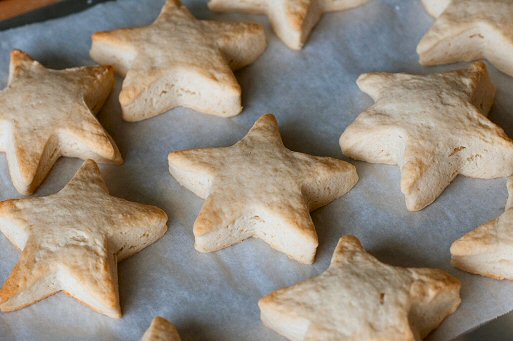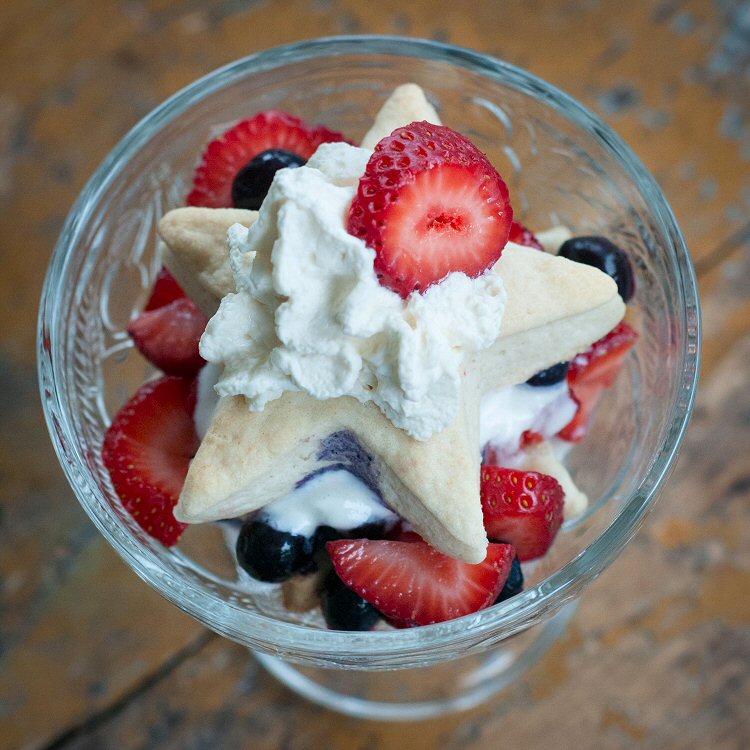 I know there are many ways to serve this strawberry shortcake, but our preferred method is to layer the shortcake with ice cream and berries, with whipped cream on top.
Happy (Summer) Entertaining!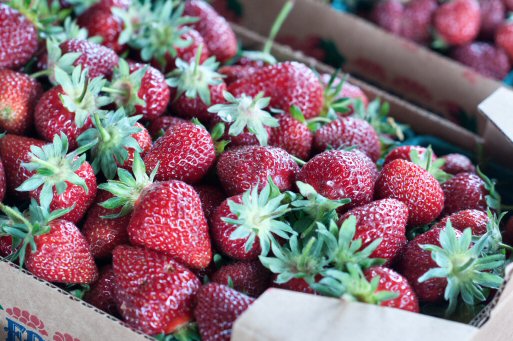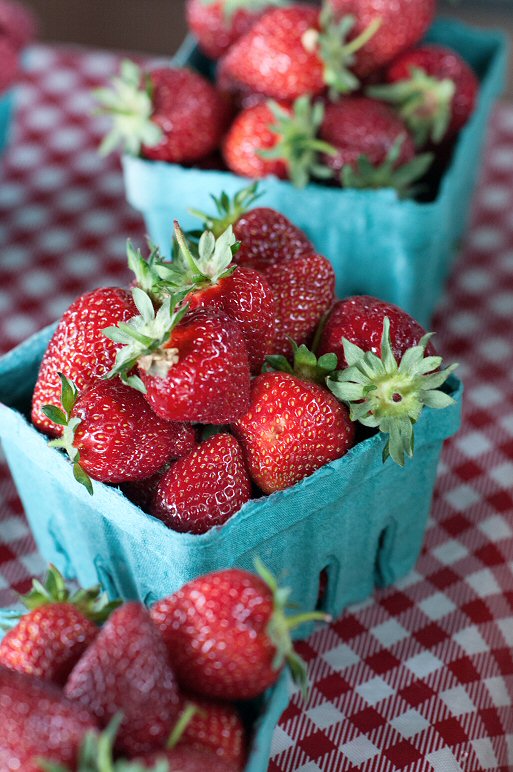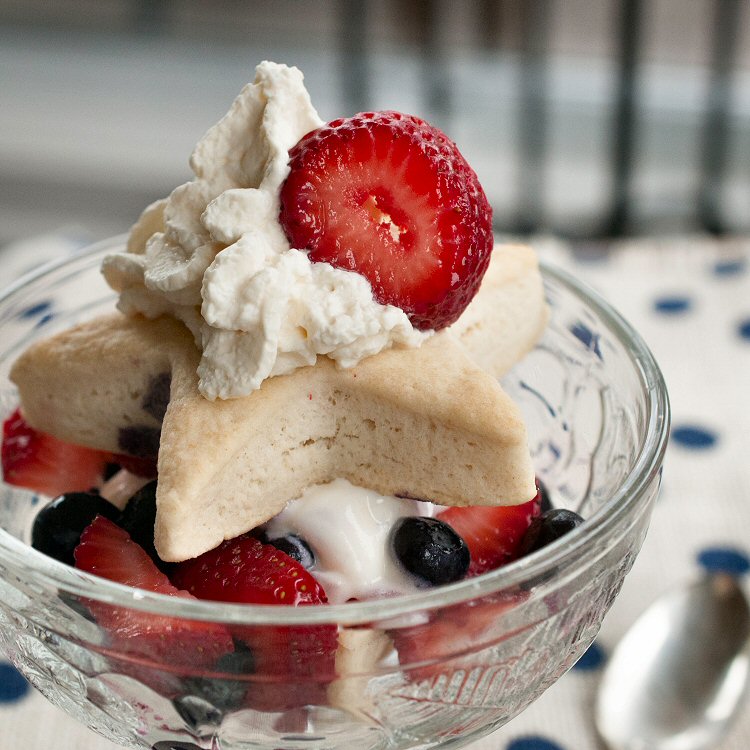 Click here to get recipe