A recipe from EntertainingCouple.com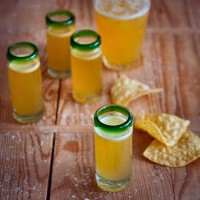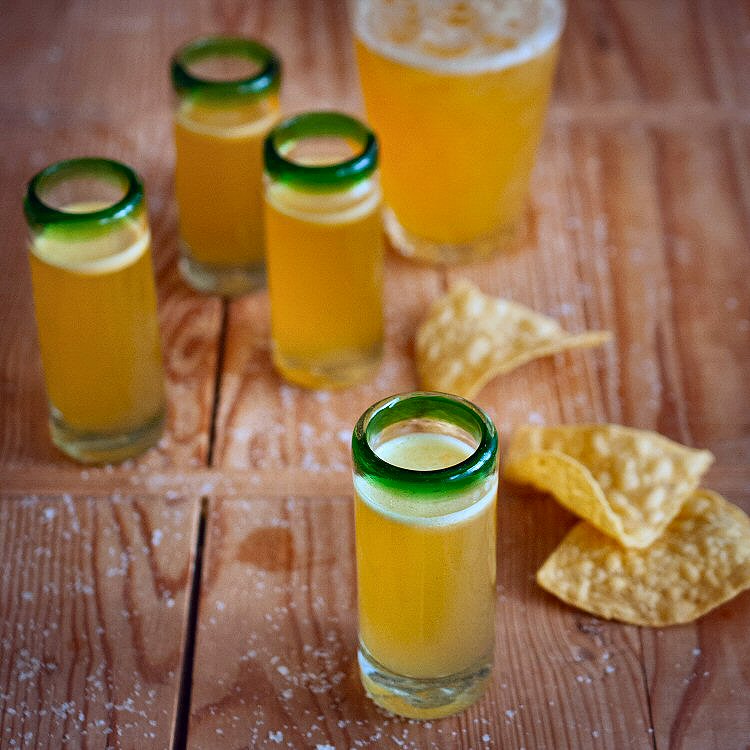 Tangerine Margarita
If you've been a bit hesitant about tequila, say for the last decade or so, here's a great way to slip back into it. The Hostess says this may be the best margarita she's ever had. Read our post for more info...

Recipe
Ingredients (serves 2):
3 ounces tequila
1 1/2 ounces Cointreau
2 tangerines
1 lime
1-2 tablespoons agave nectar
Ice
Margarita salt (optional)
Directions:
Cut tangerines and lime in half.
* Optionally, moisten the rims of your margarita glasses with the edge of a lime half and dip the rims in salt.
Fill glasses with ice.
Fill cocktail shaker with ice.
Squeeze the tangerine halves and lime halves into the shaker.
Add the agave nectar.
Add the tequila and Cointreau.
Shake briskly for 10-15 seconds.
Pour into margarita glasses and serve.
* Rather than try to remember which of our guests don't like salt with their margarita, the Bartender often salts just half the rim of every glass.  This simplifies serving and provides every guest with the option to partake of salt, or not, as they please.
Bartender's hints:  Adjust the amount of agave nectar to suit your guests' tastes.  2 tbsps will result in a sweeter margarita while 1 tbsp will taste more tart.  Also, I recommend using anejo (gold) or reposado tequila as I think these styles complement the flavor of the tangerines better than blanco (silver) tequila.  And — during winter months look for seedless tangerines (often called Clementines or Cuties), which make this cocktail extra good!
Total time: 5 min | Prep: 5 min | Cook: N/A